15W Magnetic Wireless-Charging Phone Holder
Regular price $0.00 $30.99
If you order within
Arrives by
Do double duty (hands free)
Say goodbye to fumbling with charging pads with a within-reach phone holder that powers up for you. Say hello to hard work with this 15W Magnetic Wireless-Charging Phone Holder.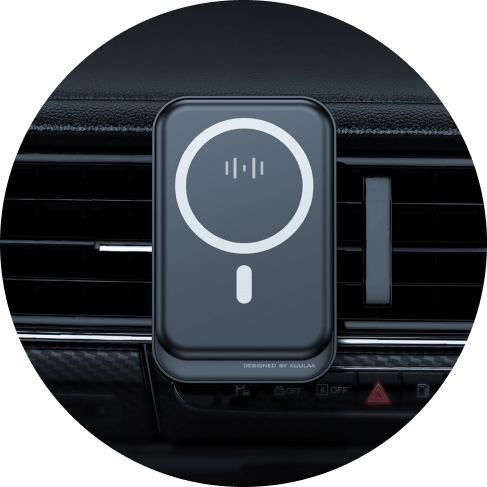 Hold up
(And power up)
Wireless only, please
Remember: to use the charging capability of this phone holder, you need to have wireless-charging capability on your smartphone.
Clip on to hold on
The claw-clip design ensures a sturdy hold onto any air vent in the car. A nut lock allows for easy loosening and tightening for the perfect hold and grip.
Magnetic phone case required
Unless you're using your phone without a case, the magnetic property of our phone holder requires a phone case that is magnetic as well to be able to hold properly.
360-degree swivel support
Whether you view your navigation on landscape or on portrait, the flexibility of this magical phone holder/charger allows customizability for comfortable use.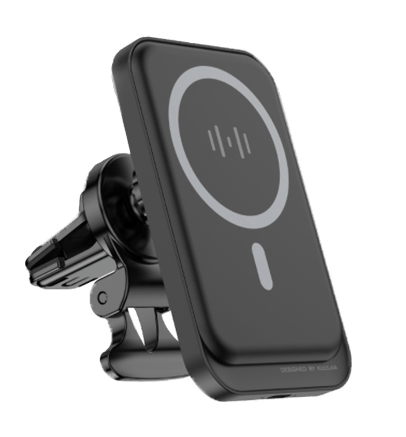 A double threat to in-vehicle convenience
Get your charge and hold on in one sleek, modern accessory with the 15W Magnetic Wireless-Charging Phone Holder. Charging pads no longer take up extra space when you have this streamlined solution.
Very pleased - easy to install and adjust - charges excellently !

I love the car mount. Works great on the windows, not so good on the dash.

On hot days it doesn't want to stay connected to the dashboard. Works great for charging.

Works very well. Suction power actually holds very well. Really enjoying product.👍🏼

This is a great, convenient, quality wireless car charger. Charging power is excellent. Do recommend.

I have a thick heavy duty case on my phone and this works great! Great charging and is sturdy on my dash.

It's a great solution for multitasking, charging & holding for ease of use! Will buy another in the future because cords are annoying :)

I love this car phone holder, by far the best I have ever owned. Fast charging, great suction power, and aesthetically pleasing. I appreciate items that are both practical and convenient.

This gadget is so awesome!! The base is conveniently adjustable to virtually any cup holder and the goose neck is flexible but firm. The best part is the auto open/closing of the holder which is insane!! Absolutely great!!

We searched forever to find phone holders for our Mini Cooper that would work with the limited dash area. These do the trick. We mounted one of them in each bottom corner of the windshield and ran the cords under the dash. They don't block our view when driving or as a passenger and the closure and charging features work like a dream. Very happy with this purchase.

It's a great product. Works well, but my phone doesn't want to be connected by a magnet sometimes.
Guaranteed Safe Checkout