360-Degree Adjustable Car Air Vent Phone Holder
Regular price $0.00 $19.99
If you order within
Arrives by
A simple, effective solution
It's safe performance behind the wheel
Tired of flimsy phone holders that don't hold up? Upgrade to a solid design that stays working with the 360-Degree Adjustable Car Air Vent Phone Holder.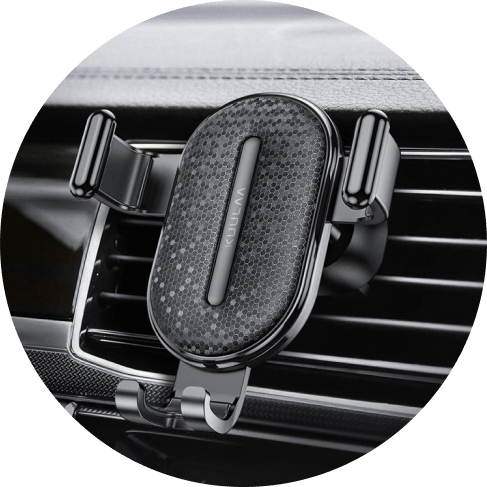 All-around performance
Fuss-free operation
Hold on tight
A silicone-padded claw clip allows for easy attachment to any air vent, all without scratching your vehicle. Plus, a turn dial allows you to customize your grip for looser or tighter holds.
SIlicone padding for your phone
The clamps on the phone feature silicone padding to prevent scratches to your phone.
Go landscape or portrait
This performance-built phone holder also (as its name suggests) features 360-degree rotation for vertical or horizontal orientation of your phone.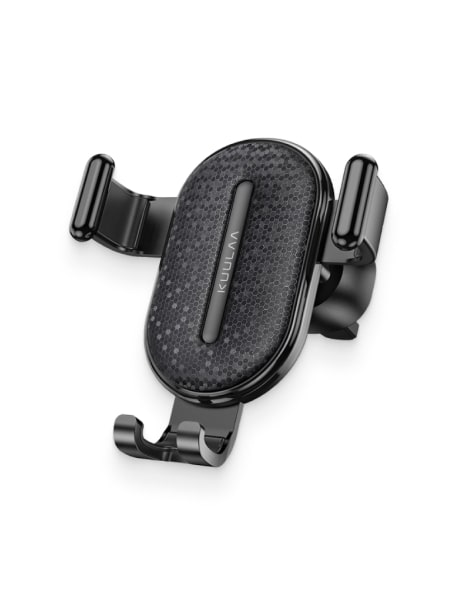 A vehicle must-have
If your car doesn't have Apple/Android CarPlay, this 360-Degree Adjustable Car Air Vent Phone Holder is great for keeping navigation and messages within view. It's also a great solution to keep your phone safely held while on the road.
This is an EXCELLENT AIR VENT PHONE HOLDER! It's well built, sturdy and feels good, not like those cheap ones, this is quality. I'm in love with it! Highly recommend it.

I liked the mounting of the holder. Very secure after about 2 months. The quality is so high. The one thing, I wish it could have more colors.

I am so impressed with this product. I've tried many other cell phone holders in the past, but this one beats them all, hands down. The instructions for installation were very simple, and so far, this holder has proven to be sturdy in its construction, and it holds my phone in place well, regardless of the driving terrain. This holder is also very reasonably priced.

I've you're looking for a new vent phone mount and are comparing this one with others in your shopping cart. Go ahead and remove the other ones and buy this one. The clip that mounts to the air vents is super secure and doesn't loosen like other vent mounts I've had. The arms that hold the phone are made with a mechanical grip with a release button instead of the old rubber band spring technology. This is the winner of the air vent mount!

I was looking for an alternative to a suction cup phone mount, as it kept falling off while driving. I was a bit skeptical about a vent mount but this little mount was just what I was looking for. It has a grip hook that easily catches my car's vent blades. In the last couple of days, I've driven miles with plenty of potholes and speed bumps without a problem. So again, very impressed.

This is one great air vent cell phone holder. This makes for a very thick and heavy cell phone. I spend hours in my car every day and need a holder that will hold a heavy phone and also handle clamping and releasing the phone many times a day. I also like this holder that holds securely to the vent yet is easy to install and uninstall. I have tried so many different holders I have lost count and I finally found a winner. I am not only pleased I am ecstatic!
Guaranteed Safe Checkout