8000mAh Leather-Surface Power Bank
Regular price $0.00 $33.99
If you order within
Arrives by
Get the device-charging power you need
Can't take your car adapter port with you? Our 8000mAh Leather-Surface Power Bank helps keep you charged from that lecture to presentation to after-class (or work) activities.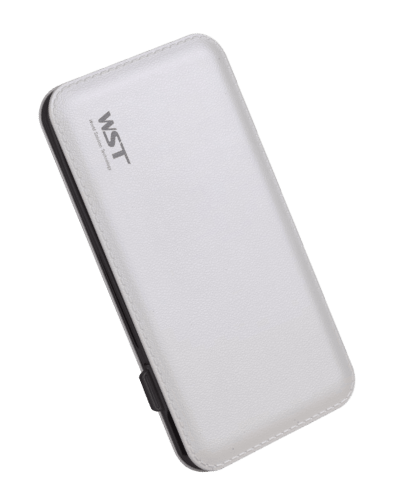 A tech life-saver
(Because everyone needs to charge up at some point)
Dots light the way
A four-dot illumination system lets you know the current battery level of the charger.
Built-in charger cable
Our charger features a built-in cable head that supports microUSB and Apple devices.
Auto-charge convenience
Once you connect a device to the charging cord, this power bank will automatically start charging; you don't need to power on/off.
High-powered for high performance
With 8000 mAh capacity and 5V input/output on a rechargeable li-polymer battery, you get dependable charging power that's always on standby when you need it.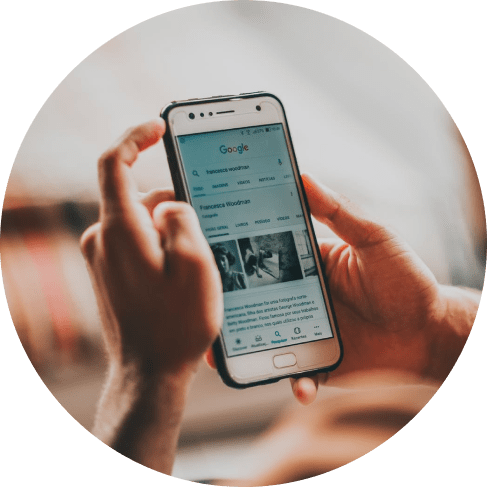 Luxe, modern feel + look
A sleek faux white-leather surface adds a touch of fancy that provides a suave appearance that is also easy to grip.
A suite of safety, built-in
The power bank is designed to protect against over-charge, over-current, overheating, electromagnetic interference, and more.
An accessory you'll love
And something you'll absolutely need
We're always on the go (and glued to our phones)...and that can lead to battery dwindling fast. Our 8000mAh Leather-Surface Power Bank helps solve that solution with a ready-to-go (and power up on the go) device.
Light and easy to use for charging my cell phone!

I like the product and would recommend it to others.

Great for the money. Compact and super easy to use.

It's very good. I love using this product. That's the best.

Simple device. Charges quickly and keeps its charge. Powers my iPhone fairly quickly.

Great little powerbank for the blended families (Apple/Android). Lightweight and portable.

Very nice power bank. Working for a long time. Very easy to use. I can charge my iPad, iPhone and speaker.

I'm in love with this! Perfect 10! It's compact, lightweight and has 2 built-in chargers. I'd buy 10 more, for sure!!!

This product is very convenient to have. I can easily put it in my purse. Easy to charge. I am very pleased with this product.

Very pleasantly surprised at the good quality and how much charge was left (half) after completely charging an iPhone 7. Highly recommended!!!

This power bank is very stable, the reaction is very sensitive. It is very beautiful and feels very good when you touch it. It's quality is very good. It is a very good and valuable product.

Omg this was amazing! I charged it for a whole day just to make sure it had a good charge. Definitely worth the buy. It was thin enough to fit comfortably in my clutch as well. Buy it now!

This is perfect for charging my cell phone. I mainly use this when I'm hiking, so that I don't run out of phone battery in any type of emergency situation. I also love it so I can keep taking photos on hikes, no matter how long I'm out hiking!

This powerful battery holds enough juice to keep two phones going on a long day out and charges fairly quickly. The only gripe I could have is that it's pretty heavy compared to most battery chargers, but it does such a great job, I can overlook it.
Guaranteed Safe Checkout