Air-Freshening Car Vent Phone Holder
Regular price $0.00 $15.99
If you order within
Arrives by
The ultimate two-in-one
Create a safer, more pleasant driving experience with fresher air and hands-free phone use with this Air-Freshening Car Vent Phone Holder.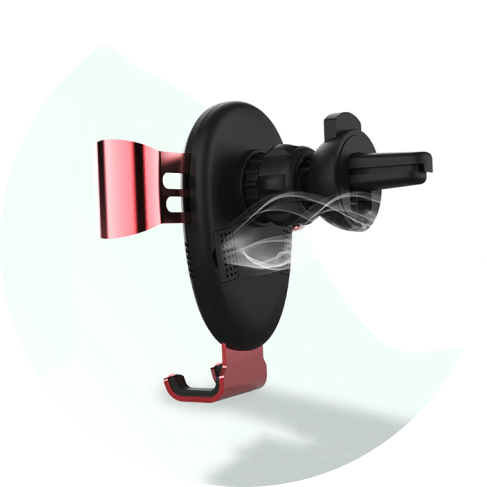 Two amazing functions
One incredible solution
Fits just about every phone
Our clamp holders accommodate smartphones up to 3.3" in size.
See all around
Our Air-Freshening Car Vent Phone Holder features a 360-degree swivel for map-viewing convenience.
Freshen up a bit
Car feeling (and smelly) stuffy and musty? Roll down the windows -- and allow the built-in freshener of our phone holder to release its fragrant aroma.
Clip on, hold on
An easy-to-operate twist dial allows you to tighten the holder clamp onto your air vent. Side and bottom clamps help secure your phone in place.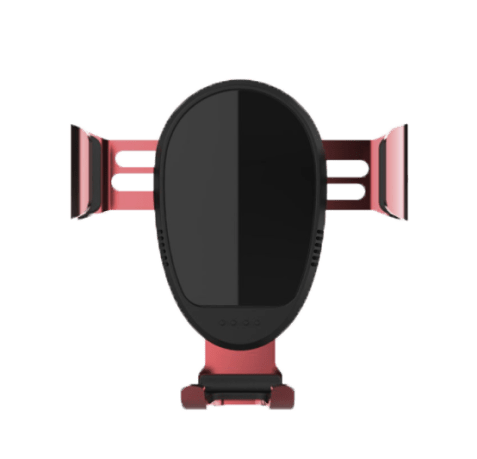 Your way to spruce up your car
Add sweet, uplifting fragrance and sturdy phone-holding help in one easy-to-install solution. Anyone who needs an extra hand in the car will appreciate this cool add-on.
My phone is quite heavy so magnetic holders aren't suitable for it. So I took this one and I'm completely satisfied with it. First of all, I like the color - such holders usually are black or silver, and this one looks very original. Secondly, it is well made. It's not shaken while i'm driving the car and holds the phone well. Also I'd like to say that the holder itself is not very heavy, what is important if you have a heavy phone, so the car isn't damaged. I highly recommend it!

I've installed this holder very easily and have no problems with it so far. My phone fits it perfectly, moves a little, but doesn't fall. I have no doubts about quality, everything is just fine.

It has a very interesting design, it's red (not black or grey) and the middle part is wide, which seems to be convenient.

I've been using it for more than a week, no complaints, everything is fine.

Everything is fine. The phone doesn't fall, so I drive calmly.

Very durable good materials, I like it.

Nice holder, the quality is good.

Too big for my phone, gifted it.
Guaranteed Safe Checkout