Banana Audio Splitter
Regular price $0.00 $17.99
If you order within
Arrives by
Banana audio splitter
Hey, Dj…It's time to share your music with your friends
Are you fond of listening to music? If so, this is a high time to share your power tunes with your work gang using Mustard's Banana Audio Splitter!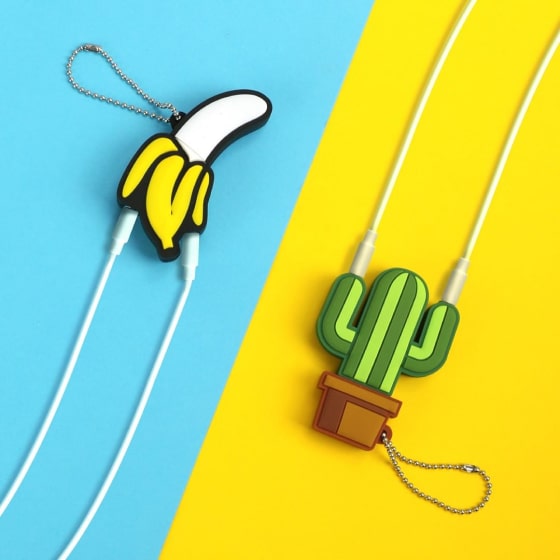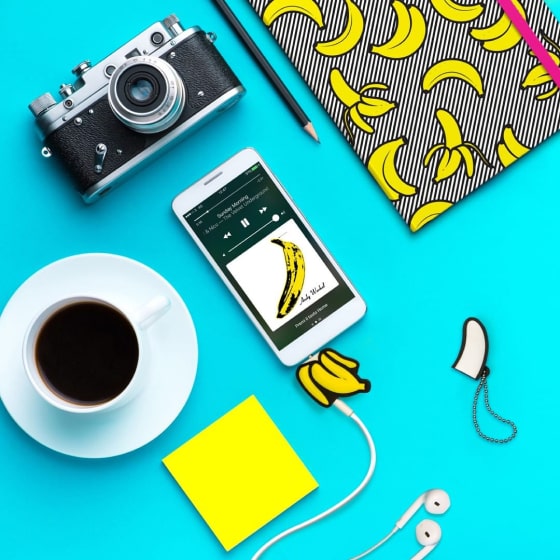 Don't be greedy! Share your music with your closest ones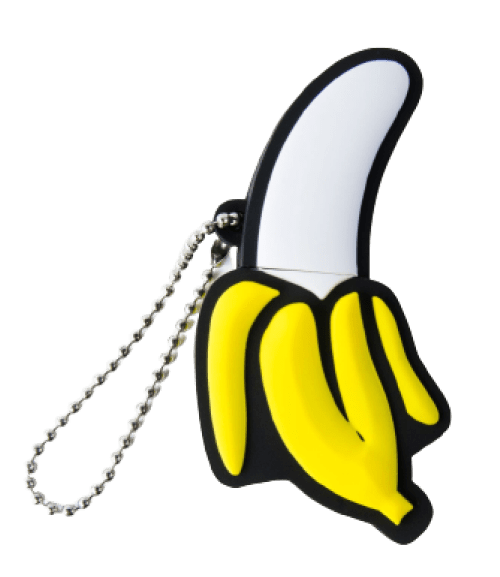 Take it with you anywhere
The detachable clip chain lets you pop it on your backpack, your keyring, or your phone, so you can easily spread the motivational music.
Perfect design & dimensions
Well-thought-out, it's designed in the shape of a banana for fun and not only. Product Size: w 34 mm x h 68 mm x d 18 mm.
Banana audio splitter
This stereo 3.5mm male plug connector with two stereo female 3.5mm jacks on the other end is specifically designed for quality audio applications. It allows you to connect two mini speakers or headphones to the same jack on your device such as a portable CD player, sound card, or any mini-stereo audio device with 3.5mm jacks. So it's time to share your music with your friends!
About Mustard
Your desk: The place where your ideas are born, where the magic happens. A place you spend almost the same amount of time that you spend sleeping, a place you call home that becomes your extended home. In fact you've probably spent more time staring at your screen than in to the eyes of those you love. You've probably eaten more lunches at your desk than at your dining table and let's face it, your desk is an extension of you and If it isn't, then it needs to be! Cue Mustard, the desk police, the desk ambassadors of the world! We are here to save your desk from the bleak, the mundane, the humdrum. To bring flavour, colour and a sense of belonging all neatly wrapped up in a fashion led package. And who is this company named after a quintessential English condiment? Mustard are a team of designers and trend hunters headquartered in London with offices in New York that bring the perfect combination of design and commercial prowess to the stationery world. Our quest is simple! Mustard wants 10% of the space of every desk in the world. A movement we believe in with evangelical determination. A movement that requires your support for it to happen. So join us, let's give desks out there some appreciation! Because the more love we show them the more they will love us back and our day will be just a little bit more special!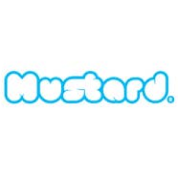 Designed In
Jackson Heights, New York
Good product. Did the job well

Perfect to split headphones we used to watch moves on plain and use this to split sound! Cable quality really good!:)

Good build quality and no perceived signal noise. Cable length fine for my use.

Product was how it says it was. Good quality haven't used it properly yet so don't know how long the durability will be. Nice price.

Very useful when you travel with kids in a flight who want to share your tablet or laptop displays but don't want to share the headphones.. No compromise in sound quality after splitting and also very sturdy and durable too .. !!

The sound quality was perfect and I had no issues even when using one jack or both at the same time and even connected into my iPhone adapter connected into this splitter the sound quality was not diminished in any way. I have tried it with beats, apple earphones and Samsung earphones and all have a great sound quality. It is excellent value for money and I would highly recommend.

The splitter allows connecting 2 different headphones to any headphone jack port so you can listen to music or watch movie simultaneously from the same device. It is compatible with most of the devices. The sound quality is very good and is ideal for home, car or outdoor use.

I bought this headphone splitter mainly for when our son works early shifts and goes to bed early. His room is above our sitting room, so I needed something so we could both watch tv and not disturb him. With long lead headphones this splitter easily plugs into my Sony tv and the two headphone leads plug into its ports. A simple yet perfect solution to when we need to keep the noise levels low. It'll be useful too when we fly out to Europe on shorter flights we can both listen to movies or music on my iPad. It's a neat, short design that'll easily pack into my handbag.

Allows for use of headphones and a microphone as a "headset". During lockdown I attended more video conferences than I can count on a daily basis. Headset boom microphones are rubbish and susceptible to noise either at the rotational connection of the boom or by poor placement of by the user who then breathes on the microphone causing "wind" noise. Being able to use a decent set of headphones and separate good quality microphone has made my conferencing experience great over the last few months. Everyone can hear me clearly and I can hear them.

Excellent adapter by an excellent company. I wanted to attach this to my phone in the car so that I could connect my aux cable to the headphone socket and my car microphone to the microphone socket. It worked great!

Sound quality goes down a little bit, but its ok

The sound is a little low but it's good...
Guaranteed Safe Checkout