Black Ergonomic Wireless Mouse
Regular price $0.00 $28.99
If you order within
Arrives by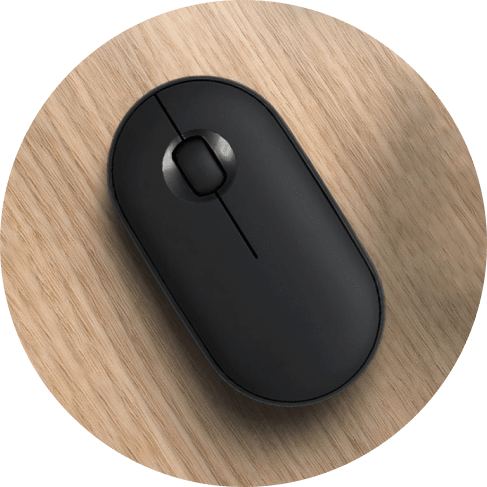 A simple but technological mouse
Check this mouse out! It is made with the usage of the best modern technologies, considering users' comfort, and of course, the smartest design solutions. Quintessence of the best things!
A cute and able mouse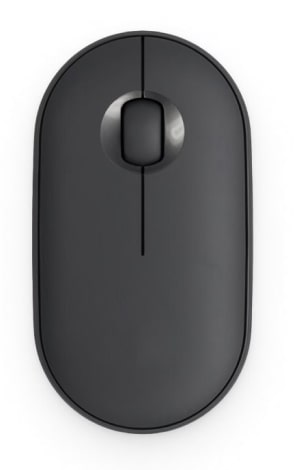 Ease of using
The mouse is 4.33x2.28x1.02 inches in size – it fits the hand just right. Scroll wheel is big, so you can easily find it. Do what you need, don't get annoyed by unergonomic design.
Product specifications
The mouse works with 1 AA battery that you need to insert in it. You can use either Bluetooth or receiver – whatever fits you the best at the moment, it'll work well no matter what.
An everyday solution for any workplace
This mouse will be a useful assistant in your day-to-day work life. Great durability qualities and incredible comfort of usage will delight you for the longest working hours. It can also be an amazing gift for any computer user, regardless of their occupation or lifestyle. Usability is valued by everyone!
I was pleasantly surprised to find that it not only was small, had a nice power switch to conserve energy and prevent errant mouse clicks while traveling, but it also had an included USB 3.0 dongle for older devices that worked very well with the Windows Machine I sometimes use, and to top it all off... it is VERY quiet! This is excellent as conducting patient documentation during a session requires quiet keyboard & devices so as not to interrupt or distract my patients. Very easy to pair w/Bluetooth, excellent response and tracking on the screen, accurate clicks, and a silent scroll wheel to speed up page movement to an even greater degree. Highly recommended, great product.

In general I like this mouse. It feels nice to use, it looks nice, and it pairs quickly. What I dislike: scroll wheel is very slow, no adjustable dpi, the scroll wheel direction for scrolling is opposite of what every other mouse I have is - you turn the wheel down to scroll up.

The clicking is very quiet, it almost feels like haptic feedback more than an actual noise. Also, I love how portable it is. I could literally put this in my pocket and go. Great design! About the battery, I've been using this for over a month and it's still going strong.

Ok, my hands were used to using my reliable older, bigger and heavier mouse. This new little mouse felt as light as a feather and like a pebble. The most quiet mouse I've ever used. Dead on precision. This is a must have regardless.

This mouse works really well for my MacBook Pro, has no lag in movement. It's also the perfect size and I find it comfortable to hold. The clicks are really satisfying and definitely softer sounding than most mouses.

The bluetooth connectivity wasn't as seamless as I would've liked. It was having trouble connecting to my ipad at first. Had to turn it off and back on a couple of times to get it to work.

Needed a mouse that was a bit quieter as I needed to record some screencasts. This fits the bill nicely. The clicks are definitely less noticeable than a regular mouse.

Great size, easy to connect. Bluetooth connection is solid, no drops so far. Love how easy it is to get to the battery compartment. Great value.

Overall I am VERY pleased with the functionality and the design of the mouse, and it's beautiful color.

It's smooth and connects to my iPad extremely easy. All I have to do is turn it on and it's just there.

I wish it was a bit more curved for comfort reasons.

This mouse is light, thin, and can connect to any tablet or computer since it has both Bluetooth, and a USB dongle. I use it to travel with my M1 MacBook Air and it works flawlessly.
Guaranteed Safe Checkout