Black Leather Mouse Pad
Regular price $0.00 $37.99
If you order within
Arrives by
Combine durability and comfort
A special feel that won't distract you from your tasks
A black leather mouse pad can naturally complement your workstation and provide a sublime experience. Not only does it look exceptionally good, but it feels great as well. A hand-glazed smooth surface will make you feel like a computer genius moving simply by moving the mouse around your screen. Constructed with black cowhide leather and non-slip suede backing, the Leather Mouse Pad is a durable platform that would be a perfect addition to your working desk.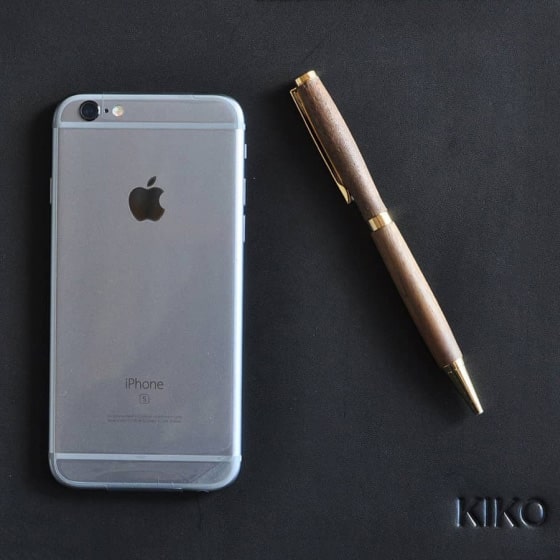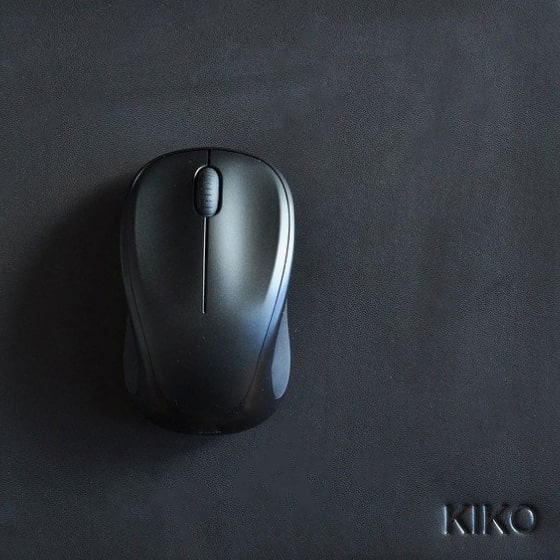 Overall staggering mouse pad
Great for office workers and gamers alike
Non-slip suede backing
The back of the mousepad is designed to stick in one place. No matter what's your task and how much you have to move your mouse, you can count on the pad to stick to the surface.
Cowhide leather
The mouse pad is made out of cowhide, the natural, unbleached skin and hair of a cow. It looks sophisticated and elegant all while providing convenient conditions.
Strong and durable
Want the items in your possession to last for a long time? This leather mouse pad is made to withstand the test of time.
Hand-glazed smooth surface
The convenient size of the pad, 9" x 7.5", ensures appropriate conditions for you to work, play, or do whatever you want smoothly and steadily with no distractions.
Enjoy your work on the most stylish mouse pad
The black leather mouse pad looks professionally made and will accommodate your workplace elegantly. Made out of strong and durable material, this pad will serve as a loyal companion for a long time.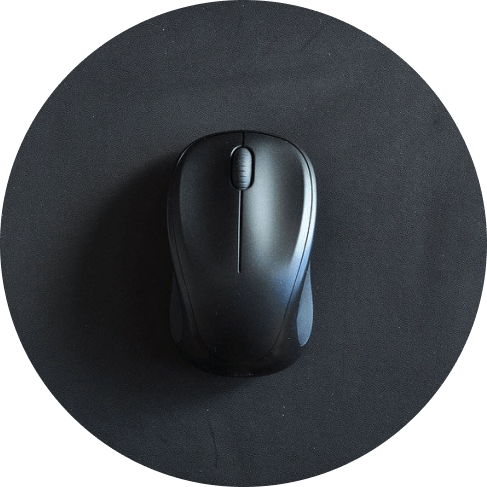 Cute mouse pad. Does its job and the quality seems great!

This mouse pad looks good, seems like good quality, and the edge stitching should help prevent the layers from separatingю But the size is small for me.

Really nice quality leather and looks sharp in my office!

It is great! I enjoy using my mouse pad daily at work!!

Top quality, looks clean, polished and professional.

This pad is so nice and looks great on my desk. I'm very happy! thanks!

Nicely matches my desk chair and brings a modern elevated element to my desk. Get it!!

I put a leather mat on my desk to cover damage and this goes very well with it.

Exactly what I was looking for. I just wanted a clean simple real leather mouse pad and this one is perfect. It lays perfectly flat and doesn't slip at all. Absolutely perfect!

The pad looks really nice; my Bluetooth mouse works very well on the pad. The pad really makes my work table look nicer. I have bought a second pad to use with my other desktop.

I am all about anything that is leather. I was needing a mouse pad and I happened across this one and I knew that it was the one. I have tested it out as has my son and we agree that it is a dang fine product. I recommend it.
Guaranteed Safe Checkout