Black Quick-Charge Dual-USB Charger Port
Regular price $0.00 $12.99
If you order within
Arrives by
Power up your juice
Running low on your phone or tablet battery? Need to charge that Nintendo Switch for the roadtrip? Get the power you need with this Black Quick-Charge Dual-USB Charger Port.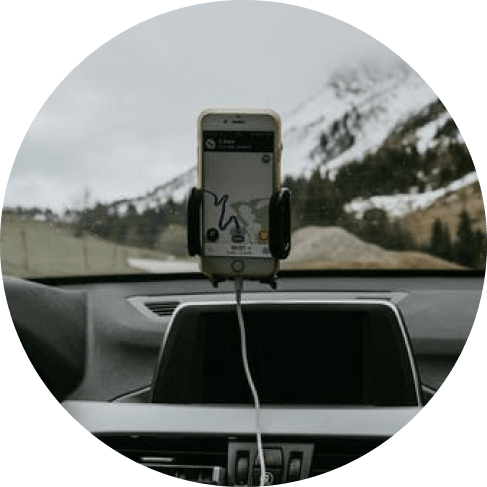 Fits perfectly into any car
For an essential device accessory
Universal compatibility
This little gadget's USB ports allow for charging of any USB-powered device across different makes and models.
Plug it in any car
From sedan to convertible and large tow truck, our adapter is compatible with cars that are outfitted with12-24V ports.
Fast charging for two devices
Dual USB ports allow for charging up of two smartphones or tablets on 48 watts and 3.0A of charging power. The adapter is built to also fit snugly for rattle-free use.
Quality craftsmanship
Constructed from ABS plastic and polycarbonate, our charger adapter is also ensured to be fire-retardant, protected from short circuits, and built to never overheat.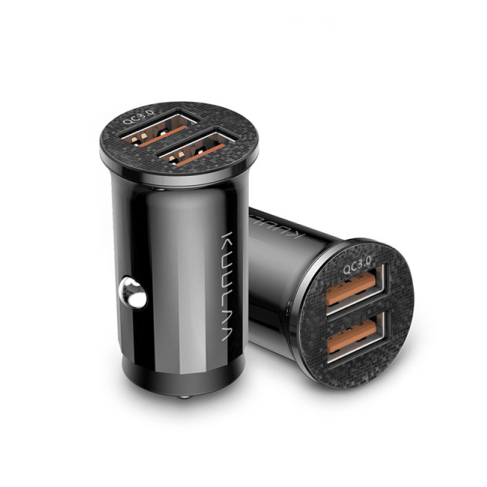 Convenience for any modern driver + traveler
Never be with a dying phone or tablet when you equip your car with this handy Black Quick-Charge Dual-USB Charger Port.
I've owned 2 of these for a couple of months now and I have no reason to recommend against them. Happy so far. Charging power is good. Would buy it again.

I wanna love it more, but I can't. Everything is good, the size, the color and fast charging, but unfortunately it doesn't have a display as I want.

Very good, extremely tight fit on my 04 Civic but my 03 Grand Marquis didn't have this issue. Had to use vice grips to get it out while holding the socket! Good thing it's made outta metal I guess.

I really like the design of this car charger. It is compact but very effective to charge two phones or other devices at one time. It saves space as you want to put phones, cups, and other stuff in that area of your car when you are driving.

I have a couple of these, love that they insert pretty much perfectly flush to the plug and have 2x USB ports. They charge quickly and seem pretty solidly built. I keep one in my laptop bag and one in my car - love that it is super compact for portability and not taking up extra dash / tray space.

For some reason my girlfriend's phone has a vendetta against ALL of my chargers. Her phone has broken about a half dozen just plugging in once, both inside the house and in my car. I don't know what it's problem is or why it likes to destroy my stuff so much? This is the only charger I've found that her phone will play nice with. Also working well for mine but my phone's much more lax about who he's plugged in to. Quality seems really good and it's very low profile. I'm happy with my purchase.
Guaranteed Safe Checkout