Black Titanium Phone Number Placard
Regular price $0.00 $22.99
If you order within
Arrives by
Call me (maybe)
Convenience + safety in one auto add-on
Leave your number on your car for emergencies or safety with this sleek and modern Black Titanium Phone Number Placard.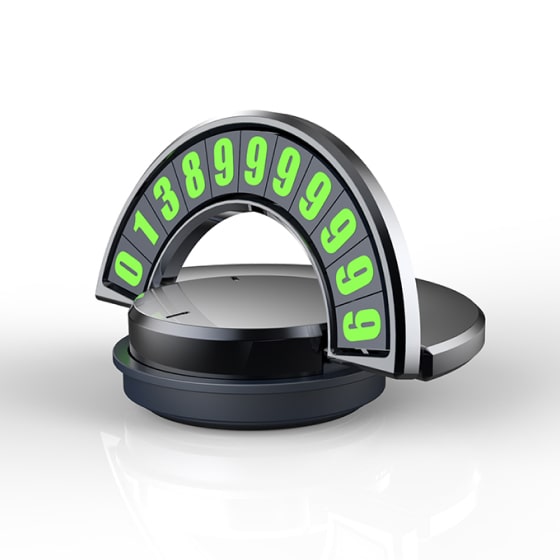 A way of contact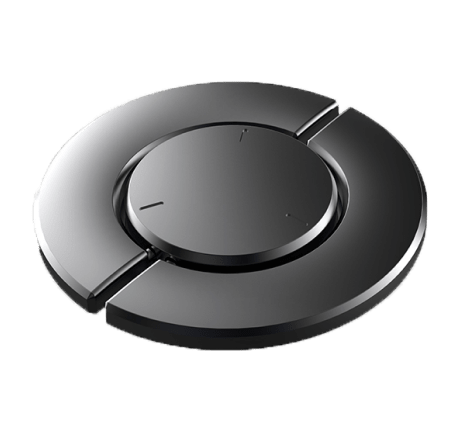 Easy setup
Magnetic sticker numbers allow you to spell out your phone number on both axes of this semi-circular design.
Small + petite
Measuring just 1.7" x 2.8 (L x W), this placard can sit beautifully on your dashboard facing the windshield without obstructing your driving view.
A smart safety solution
Whether your car is blocking someone else's in a parking lot or should an emergency occur, leaving your number somewhere in your car can help diffuse a troubling situation (or danger). Let our Black Titanium Phone Number Placard give you a helping hand.
Parking card looks very stylish, the numbers are large and bright, and will be well visible, the numbers of six pieces each, so if you have more to order more numbers.

Very good product, numbers are on magnet stickers, in the kit there are two bars and in each of them three rows of numbers.

Ordered as a gift. The person I gave it to liked it, its compact size and sleek design. Thanks.

I liked it and I took 6 more pieces as a gift! It is convenient to insert the numbers on the magnet

​​The order came quickly, thanks to the seller! Looks like a quality product. Recommend!

Fast delivery, the product corresponds to the description, I recommend the seller.

Thank you very much, everything is neat and high quality!

Cool. Figures are bright. I recommend the seller.

The thing is cool, convenient and necessary.

The quality of the phone card is quite good. The only thing confusing me is how this phone card will be under the sun rays on the dashboard, like is it going to decay or not.
Guaranteed Safe Checkout