Blue Leather-Surface 6000mAh Power Bank
Regular price $0.00 $27.99
If you order within
Arrives by
Get the device-charging power you need
With an eye-catching design + look
Get style and function with the convenience of the Blue Leather-Surface 6000mAh Power Bank. Never run low on device juice when you have this plug-and-go power-up solution that's portable and lightweight.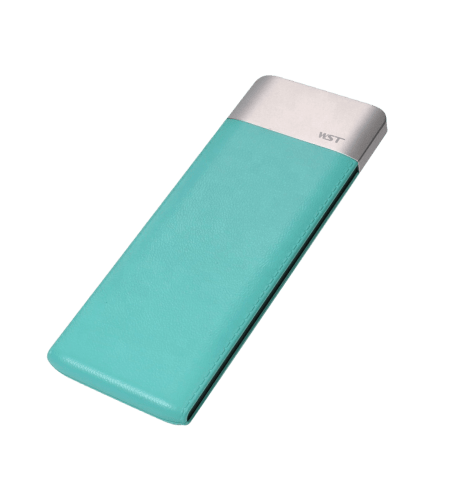 Easy, compact, portable
(It's just the solution)
Dots light the way
A four-dot illumination system lets you know the current battery level of the charger.
Dual ports for convenience
This charger has one USB output for devices and one micro cord input for the power bank's charging. It's handy assistance for your smartphone, anytime.
Charge up all your devices
With 6000 mAh capacity using a 5V input/output on a rechargeable li-polymer battery, you get dependable charging power that's always on standby when you need it.
Good grip + size
A textured carbon-fiber-inspired surface adds grip to your hold while a card-size-slim 0.6" of thickness allows easy transportation, from your pocket to a purse.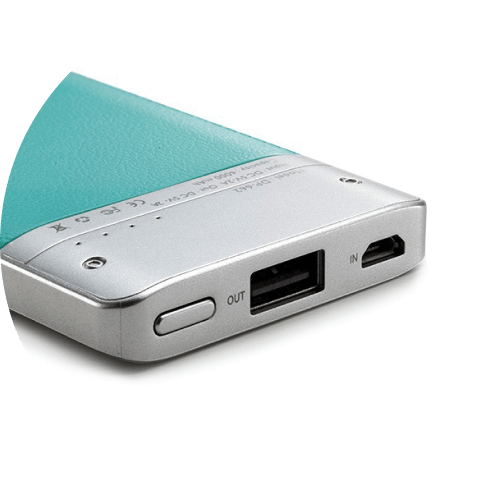 Sleek + handy + modern
Weighing just 4.3 ounces, this Blue Leather-Surface 6000mAh Power Bank is easy to carry, and measures 5.9" x 2.3" x 0.6" (L x W x D) for easy storage.
Works great, highly recommended.

This is a powerful charger for the money!!! It is excellent!!! Battery life is crazy long…

Works great. Got it for a weekend trip and it was handy. Now I always have it in my purse just in case.

It was a little bigger than I expected, but it charged my phone fast. Make sure to charge up the charger at night as often as you can so it won't run out.

The charger charges quickly. It is a little larger and heavier than I thought it would be, it really does the job. I can fully charge 2 iPhones simultaneously.

This is a slim and elegant battery pack with great charging capacity. Charges phone several times quickly and repeatedly. Great purchase for a good price.

It takes a few hours to charge, but I can charge my phone, vape, and bluetooth earbuds more than once in a day after charging it overnight while I'm in bed.

I used this on my London trip last month and it really exceeded my expectations. It charged my phone which was 0% my friend's cell phone which was on 20% and my gimbal before it died. I love it.

Very good for price, I've had it for a few weeks now and haven't encountered any problems. It does take a long time to charge the pack itself, but it's worth it for how long a charge lasts. Portable, and somewhat lightweight.

Way better than I was expecting! Took this to a concert on Sunday and charged my phone the entire time while recording and taking tons of pictures and then charged it for the hour bus ride home and still had some juice!! Told all my friends and family about this and they will also be buying!! Thinking of buying another for emergencies.

Haven't had an opportunity to use it yet, but it seems fine.

I like it and it charges quickly but it's thick and a little heavy.
Guaranteed Safe Checkout