Blue LED Car Instrument Dashboard Light
Regular price $0.00 $11.99
If you order within
Arrives by
Change up your command center
For bright, cozy driving
Be cool in blue with this Blue LED Car Instrument Dashboard Light. The T5-socket bulb allows you to replace the OEM light for most vehicle dashboards for a custom glow and color.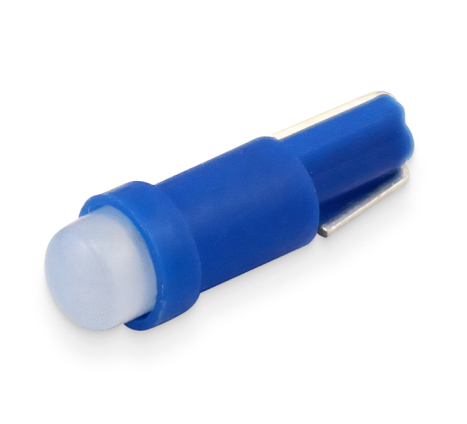 Your hue, your way
Let's get lit
See all the signs
From your instrument and gauge lights to license plate lights, this bulb is generally universally applicable to anywhere on your car.
Blued-up for nearly forever
This bulb provides 50,000 hours of life for a custom color you'll love and enjoy (especially when it gets dark out).
Plug 'n play fun
That's right. No wiring or fancy work required. Our LED bulb is a direct replacement for whatever factory bulb your car is built with.
Works for just about any car
From T5, 73, 74, 286, 17, 18, 27, 37, and more, this Blue LED Car Instrument Dashboard Light fits most varying instrument panel and car light-panel bulbs.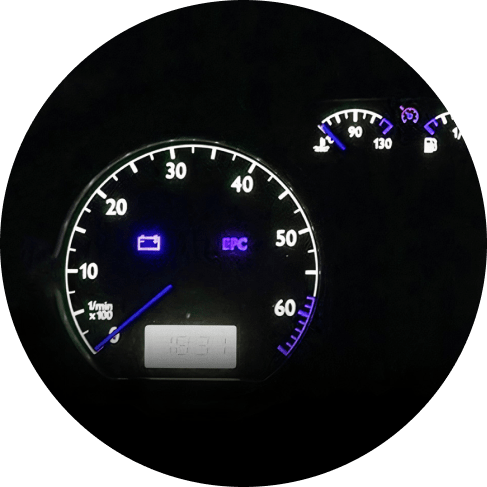 A custom-lover's gift
If you know someone who loves souping up his ride and customizing stuff, this Blue LED Car Instrument Dashboard Light can be a thoughtful gift to help spruce up any car's look and feel.
I'm very into car interior aesthetics and I love trying out different accessories to make it look nicer. I've been thinking about replacing my dashboard lights with blue color, and finally found the right solution. This is an absolute masterpiece, my dashboard never looked so cool before! I'm changing the whole illumination system to blue now, stunning color 💙

I love these new dash lights. I experimented with a couple other brands that just were not very bright until I found these. It took a bit of trial and error getting them to connect securely, but now that they are in I absolutely love them. They were very well worth it

The good thing about these lights is that no matter what color the indicator light is, (blue high beam light, red brake light, yellow engine light etc.) The light shines blue through it. I've been trying different bulbs for this effect and these do it.

These led lights are perfect for my Honda cluster, it lights up EVERYTHING, My wife was in ahhh, when I turned on the headlights. I highly recommend these bulbs for any upgrade you want to do with customize lighting

These are exactly what we ordered, easy to install, and work perfectly. We're very pleased with the product.

Have used them for a few months and the dash is still lit. Good and bright!!!!

This LED light looks AMAZING. Fits well and works perfectly.

The lights were easy to install and they look great in my dashboard.

Good product, works well, easy to use and install.

Works well, I like the color. Kinda wish it was a bit brighter, but maybe it's the best these lights can do...
Guaranteed Safe Checkout