Car Blind Spot Add-On Mirror
Regular price $0.00 $14.99
If you order within
Arrives by
Get the scoop on what's lurking behind
Like an extra pair of eyes, our Car Blind Spot Add-On Mirror helps keep an eye out on oncoming cars or motorists, so you can make lane changes and turns with certainty.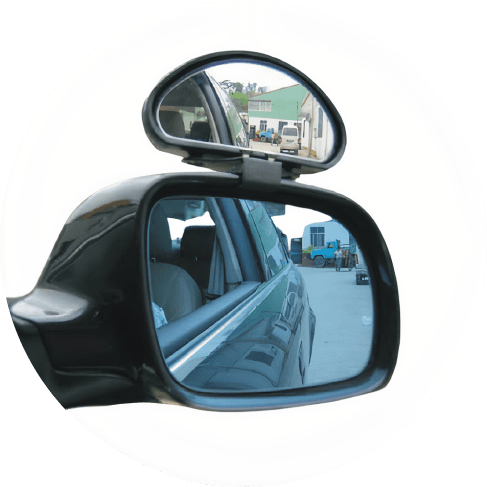 A touch of safety
(Any driver will appreciate this)
Great views
Measuring 2.8" x 4.7" (L x W), our add-on mirror provides non-bulky (but ample) seeing space.
See it all
Constructed with convex glass, our mirror provides a wider-angle view for maximum visibility.
Clip on & tighten
Installation is easy -- clip the handle clip onto the rim of your side mirror. Then, tighten the built-in screws for a more secure and firm grip.
Tilt & adjust
The mirror allows you to manually angle the glass to match your driver's height and line of sight for even more personalized use.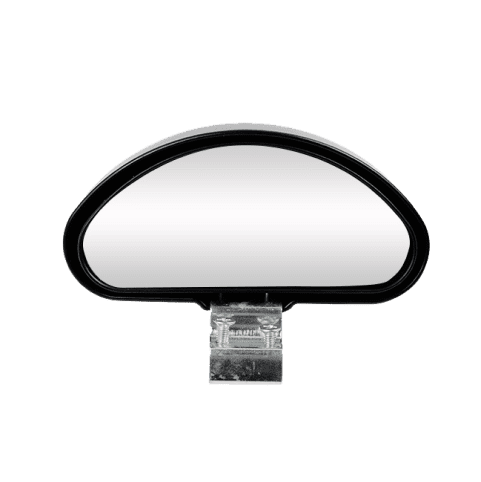 Great for everyday use
If you're a frequent driver fighting traffic or an on-the-go parent, this Car Blind Spot Add-On Mirror provides great convenience when you're snarled between cars or trying to back out of a tight space.
I took a chance on this blind spot mirror based on the majority of good reviews. It is elongated rather than round with a tilt, if needed. It is also a good size so that it doesn't block nor interfere with the regular side mirror. I needed the blind spot mirror as I regularly back up when parking but couldn't see the curb or lines from the passenger side mirror. Now I placed it on the bottom of the mirror and tilted it slightly downward. Perfect! I can see the curb without having to adjust the side mirror. And the adhesive is strong. It hasn't fallen or come off the side mirror. The package contains two mirrors which is great since my husband also needs one for his vehicle. I recommend it!

This mirror effectively eliminates the driver's blind spot. I used this mirror to replace a round one that became marred after a few years and useless for its purpose. This particular mirror may or may not last for years, but for the time it does a far more thorough job of covering that area outside the driver's field of vision than the round one did.

Oh yeah ... totally awesome product. I had a couple of those funky round wide angle mirrors and they were ... uhhh ... underwhelming. But these babies allow me to see far more. I feel safe looking at these knowing I can get a great side view of my blind spot. (But ya gotta have'um adjusted correctly to get the proper view)

All the round blind spot mirrors I have tried, leaving me fairly unsatisfied. This one is outstanding, even at night. It provides the landscape size panoramic view of those standard spherical mirrors all European cars have on the passenger as well as on the drivers side.

Looks good and does what it says. Only thing is to be very careful where you choose to place it. I poorly placed it on the mirror and it can not be removed and reused. It holds very strong, so you only get one chance.

Amazing, this definitely makes life 10x easier. My mirrors zoom too close so I can never see the car next to me. Now this made it better! Definitely recommend.

Very nice pair; good size and price and the adjustable feature lets me put the car mirror in one position and the spot mirror in another; nice and clear

This adjustable blind spot mirror is absolutely perfect. No more straining my neck having to look over my shoulder every few minutes.
Guaranteed Safe Checkout