Car Plug-In Air Purifier
Regular price $0.00 $16.99
If you order within
Arrives by
Say goodbye to smoke and unpleasant odors
Filter out the bad, and puff out the good with this Car Plug-In Air Purifier that eliminates foul odors while refreshing your space.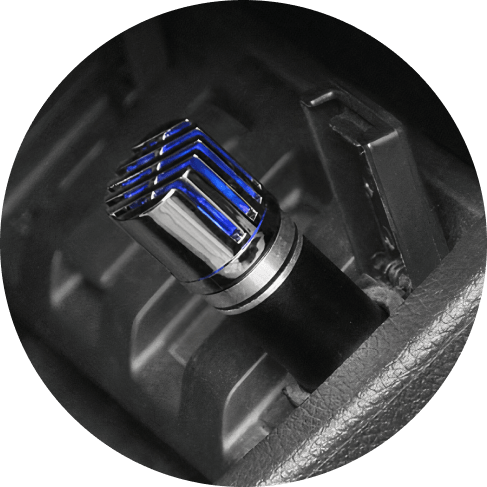 Plug in
Power up
Easy to install
Most modern cars have power outlet ports, so all you have to do is plug this purifier in and watch it light up.
Ion so powerful
The secret to filtering out scents? This Car Plug-In Air Purifier releases 3.8 million cubic-centimeters of negative ions to neutralize unwanted odors.
Finally (let's breathe)
Our Car Plug-In Air Purifier helps improve the comfort of your ride or drive experience by bringing air-cleanup functionality to your car...for fresher, cleaner air.
End foul smells for real
Sometimes, filling your car with fragrance doesn't really axe unpleasant odors.That's why our purifier helps clean up your air to truly eliminate lingering scents (not mask it).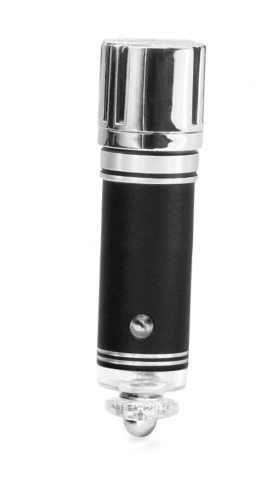 Great for smokers
Remember: smoking leaves long-term residue and scents inside the vehicle (and this can affect your lease return or car resale value). Sharpen up and freshen up with this ultra-cool Car Plug-In Air Purifier.
I purchased this for my husband's car, as he has had a similar one in the past and liked it. This Car Air Purifier is excellent in that it has the places to plug our phones into as well, so it's not taking a needed port. The air in his car does seem more pleasant and fresh. He even feels like it helps him stay a bit more alert, which is interesting and GOOD, since he can be on the road quite a bit for his work. Even the color of the light is very pleasant and not distracting. We don't really notice an aroma with it, just more the absence of other aromas. I also, that this comes in a nice giftable box. We like it. Nice product.

Had it for about a week now, when I received it the air purifier was packaged nicely in a box with their branding on it. I got it in the silver color and I really like how it looks. Looks professional, clean, and the small form factor is perfect for what I was looking for.

Quality feels nice and it comes nicely packaged. The air purifier works well, reducing a lot of the odor and dust from my car. Overall, I'm very happy with the product and would recommend it to others.

Before using this my car smelled pretty bad. Now it actually smells normal.

I used this product in my vehicle. It is amazing. I no longer have cigarette smell or any other odors in my vehicle, however it does drain your battery…

Great service, wonderful product, my car smells so fresh.

There's a little white noise while it's in operation, but any level of music cancels it out.
Guaranteed Safe Checkout