Car Side-Mirror Rainproof Blades
Regular price $0.00 $13.99
If you order within
Arrives by
Block out the rain
With these mini mirror covers
Say no to unclear side mirrors when it's wet and cold outside -- and always have a clear view of what's to your sides with these clever Car Side-Mirror Rainproof Blades.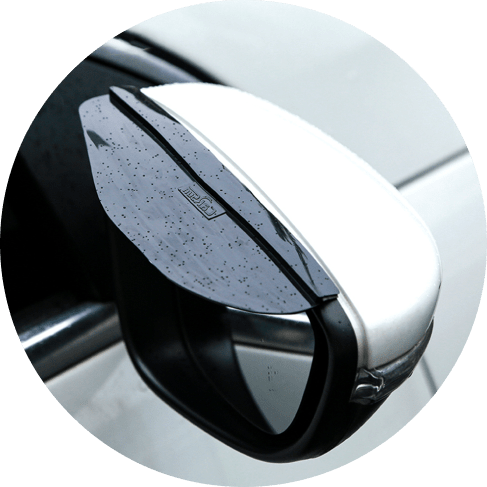 The solution is clear
To keep the rain away
Just stick it on
Each blade strip features a 3M sticker that is 7.1" wide.
Sturdy + strong
Reliable PVC plastic provides strong performance in any downpour or storm to keep your side mirrors splash-free.
It takes two
You get two of our stick-on rain-blocking blades to create a perfectly-shielded driving experience on both side mirrors.
Make sure they fit
Our Car Side-Mirror Rainproof Blades measure 2.2" x 7.1" (L x W) to cover most standard-sized sedan mirrors. Please measure your vehicle's mirrors before purchase to ensure a fit.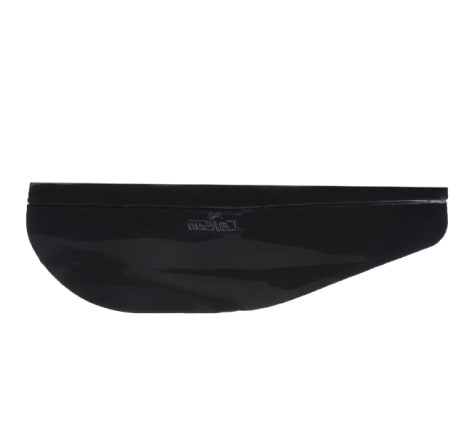 Great for safer, more present driving
Struggle no more with rolling down your window to wipe your mirrors (all while getting wet in the process). These Car Side-Mirror Rainproof Blades do all the work, like umbrellas for your mirrors.
Fits perfectly for the Toyota Corolla S 2008 Model! I replaced the old clear ones which I thought were black when I had ordered them. I just used them temporarily until I was able to replace them. Comes nicely packaged and there were NO IMPERFECTIONS when I got it unlike my previous one that had curling waves instead of it being straight. Some may think they are weird but it's nice. Looks great too. They even match my rain Guard Visors 😆.

Only been on through two storms. Definitely heat adhesive up to make it tack and bendable. Goes on so easily. I can't believe how great these work. Through two storms clear mirrors. May need stronger adhesive down the road but it definitely does the job. These will work with any mirror, just measure yours and bend properly.

Came in fast. Strong solid material with some flex. Make sure to properly and thoroughly clean the trim with rubbing alcohol first. Did a dry wipe until all dirt was visibly gone. Application is super easy. Took all but 10 minutes to do it right the first time. Looks good and gives a little style. So far I'm impressed.

After working with many types of installations for aftermarket items the one takeaway from this item is that you need a heat gun. The plastic is ridged enough that you need a heat gun to make it more pliable and form it to your mirror housing before taking off the adhesive tape cover.

I wasn't sure at first!! Thought it would create wind noise but it didn't. Looks great and it is hard for the rain to get to my mirrors even though they are heated mirrors but I bought them for the style

Price was cheap and looked cheap when I got it but so far it's surprised me. Gives my car some extra flair and it was functional when it rained and easy to install and haven't fallen off!

Sturdy and stylish. Just be careful not to block the small convex mirror if you have them on your vehicle. Otherwise, they are just what I needed.

These are great. They make the mirrors look very nice. Even use them on the small speakers on my bike to help amplify the sound.

The main purpose of my order was to keep the snow out and it does. Stays well, don't drop. It is a good product for the money.

Adhesive holds well, fits my Volt mirror very well, keeps rain drops from falling on your mirror, good price, heat it up if you need to bend.

I'm buying these to replace a 3 year old set that was damaged by human error, and the garage door...
Guaranteed Safe Checkout