Cherry Charging Cable
Regular price $0.00 $22.99
If you order within
Arrives by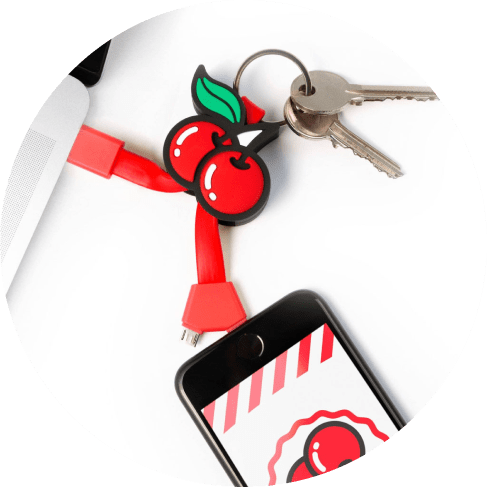 Never run out of charge again!
You'll never run out of charge again with this – the pair of cherries that are FULL of juice! Super cute and colo­rful, this handy little gadget hangs on a keyring and comes with concealed chargers for both mobile phones and laptops (Apple and Android), meaning you'll never be in a 'jam' again.
Charge your phone wherever you are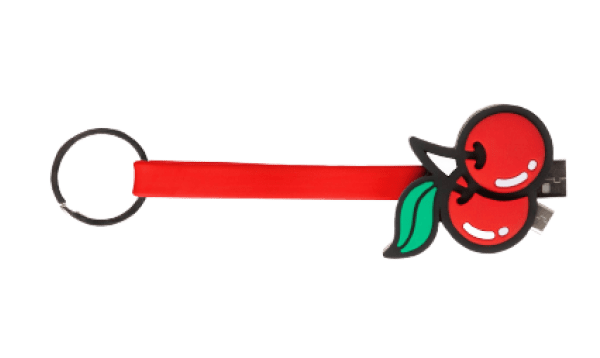 Full compatibility
Having both Apple lightning and Micro USB connectors, it's designed to be compatible with both mobile phones and laptops (devices from Apple, Samsung, Huawei, Oppo, to name a few).
Nice and convenient
Super cute and colorful, this handy little gadget hangs on a keyring. So you don't need to put it in your bag, etc., and you will not definitely forget it at home!
Your multi-function and universal solution
With this Cherry charging cable, you don't need to carry any other cables when you're in a car, office, at home or while travelling. This 2 in 1 cherry cable is all in one portable charging solution for your Android or Apple device – due to the keyring it has, you'll never be in a 'jam' again!
About Mustard
Your desk: The place where your ideas are born, where the magic happens. A place you spend almost the same amount of time that you spend sleeping, a place you call home that becomes your extended home. In fact you've probably spent more time staring at your screen than in to the eyes of those you love. You've probably eaten more lunches at your desk than at your dining table and let's face it, your desk is an extension of you and If it isn't, then it needs to be! Cue Mustard, the desk police, the desk ambassadors of the world! We are here to save your desk from the bleak, the mundane, the humdrum. To bring flavour, colour and a sense of belonging all neatly wrapped up in a fashion led package. And who is this company named after a quintessential English condiment? Mustard are a team of designers and trend hunters headquartered in London with offices in New York that bring the perfect combination of design and commercial prowess to the stationery world. Our quest is simple! Mustard wants 10% of the space of every desk in the world. A movement we believe in with evangelical determination. A movement that requires your support for it to happen. So join us, let's give desks out there some appreciation! Because the more love we show them the more they will love us back and our day will be just a little bit more special!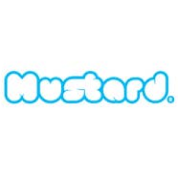 Designed In
Jackson Heights, New York
Work on all of our devices. Samsung tab, phones and amazon fires perfect thank you

Wow! If there's 10 star this cables deserves it.

Cable Is perfect and works great, definitely recommend

I was having issues with a different longer cable. This works fine.

Very good product at a good price.

Item as described and of good quality and value

Delivered in plenty of time. Exactly what I wanted. Works perfectly. Value for money.

Does the job perfectly. Would recommend.

Good quality leads at a very sensible price. Highly recommend.

Replaced my older cables. Surprised at the qualify would recommend.

Great quality and magnificent customer service!

I don't often get round to leaving reviews, but feel I really ought to tell others just how good these cables are. I had used this cable on a daily basis, and put it through everything that travel and nighttime use.

Been using this cable for a few months, Straight away you can tell it feels so much better and stronger than the OEM cable sent by Apple. Had a much better fit into my wife's iPhone than the OEM cable too.

This is hands down the best charger I've ever had. It's thicker than the original apple cables which means it doesn't break where all apple cables break. It's faster charging than any other cable I've used.

Not exactly cheap but affordable option for your standard micro USB charging needs. I have over 2 of these and have not yet been disappointed

Product seems to be well durable but its bit tight to remove from the port. It's like always should give some pressure on cable tip.

Excellent fast charging and good quality connectors, but the cable is stiff and has hard plastic.

The design of cable on both the ends is good and is durable for a long time. Charges the phone a little slow but okay performance.

Ok product. Ok at the price.
Guaranteed Safe Checkout