Cinnamon Leaf Essential Oil
Regular price $0.00 $18.99
If you order within
Arrives by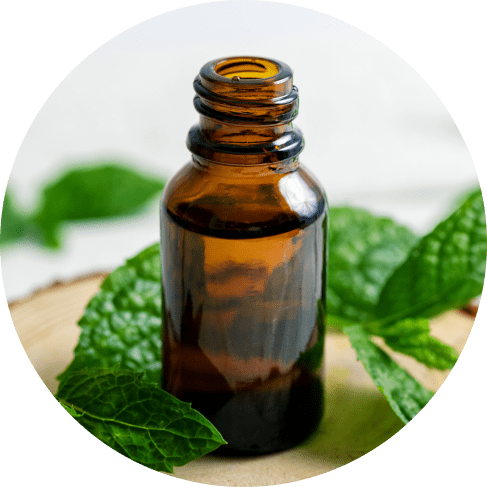 Cinnamon Leaf Essential Oil
Why would a car owner pay special attention to essential oils, you might be wondering? It's all because they serve multiple purposes! They don't only smell good, but also keep the car interior clean, purify the air, reduce bacteria and viruses, and protect us from harmful emissions we breathe in.
What makes this oil so special?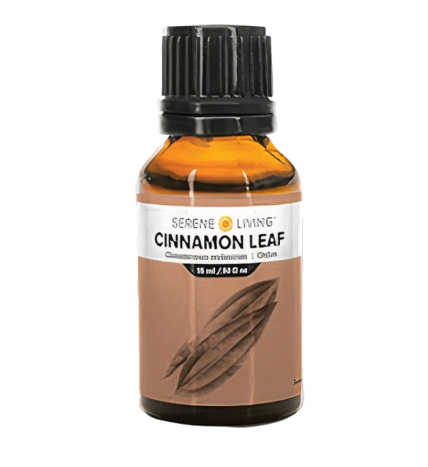 100% pure essential oil
Cinnamon Leaf Essential Oil is manufactured in the United States of America. It's made of high-quality materials and comes in a convenient 15 ml amber glass bottle.
Therapeutic grade
Cinnamon Leaf Essential Oil helps give an emotional lift, supports circulatory health, and chases away pests and other environmental threats. It's GC/MS tested.
Create a healthier car environment
Essential oils are an exciting alternative to conventional air fresheners: fill your car's interior with your favorite fragrances and protect yourself from harmful emissions we have to breathe in. Cinnamon leaf, meantime, gives an emotional lift and supports circulatory health that is definitely important both car drivers and passengers. It's time to have a good trip with Cinnamon Leaf Essential Oil!
Considering I use essential oils to better my health I was reading about Cinnamon oil. I decided to purchase some for myself to see how it works. When it arrived I was so happy. It smelled great, just like real cinnamon should smell. It is 100% pure and to me that's important. Cinnamon leaf oil can give you the energy. It is also very comforting when trying to relax. This oil is a keeper for me.

I am OBSESSED with this oil. My mom even tried to steal it from me. It is wonderful. I looked at many reviews and products before selecting this one. It doesn't give you a headache like the yummy smelling pine cones sometimes do. Cinnamon Leaf Essential Oil is AMAZING. I was a little concerned at first because it didn't smell like cinnamon, maybe because it was so concentrated, but after a couple of days. WOW! I would highly recommend this to anyone who buys it! Great price!

I love this essential oil. It smells soooooo good. This is my favorite smell, it makes you feel happy and healthy. It's bursting with cinnamon you won't believe it's real. I have this in my diffuser all the time. I put this in my homemade deodorant. Also it smells like Christmas! Only a few drops made my house, car, and even classroom ready for the holidays! I used it in a diffuser, in a room spray with clove, and on lavabeads. Next year, I'll put it in home-made soap! Will definitely look to this brand when I need more!

Great smell. It took a bit of fuss to add drops to the diffuser but overall it had a very great smell. So small for the price but this will definitely be my go to for essential oils in my diffuser. I love cinnamon! I liked that this oil smells just like cinnamon without any artificial chemical smell. I put it on pine cones and it really made my house smell good over the Christmas holidays...so I am going to keep it going throughout the year as well.

The cinnamon smell is wonderful. It is very concentrated, so a little goes a long way. I used it in a foot lotion I made with shea butter and coconut oil. This oil gave it a refreshing, invigorating scent.

Lovely cinnamon essential oil! Very concentrated so I only need a few drops in my diffuser to get the whole house smelling nicely.

I keep Cinnamon oil in my piano studio. Clean and invigorating for my students and my mind. This is one of the best oils for the best price I have found. Its is very strong and long lasting.

This smells wonderful. It had a cinnamony fragrance... not over the top and not cheap perfume-like.

I use a lot of cinnamon essential oil. Recommend!

Mixed in with my other 2 oils you don't get a strong cinnamon scent which I like.

Very strong cinnamon scent. Pleasant smell but only needs a couple of drops. I prefer it mixed with other scents so that it isn't quite as strong. I'm still experimenting with combinations. Makes the house smell homey.

Smells amazing and very potent.

One of my favorite scents, I have had stronger but it can also become kind of sharp if it's too strong.

Smell good but hard to get in the vial to put in your car diffuser

If you need cinnamon this fills the need. I realize now I don't use it because spicy isn't my go to oils. I'm trying to be realistic.

I used this to make lip balm and it worked out very well.

Love this oil, great price for the size and quality. The scent lasts forever, I'm really impressed, and will be offering more from them.

Smell didn't work too well and definitely didn't last. I used it for my already scented cones. Thought it would work to bring the Smell back but it didn't.

This was a very nice oil smells really good

I use this to make a turmeric scrub. It smells great!

I love this pure cinnamon oil. I use it in my diffuser and also use it in my creams that I make. I plan on purchasing more. These are wonderful.

This smells AMAZING! I'm using it to spray the window screens so when the breeze comes in it will smell good.

I use this product in my natural hair routine care, and love the warm earth smell. Based on the calming effect I applied a few drops in the corners of my room, and I thoroughly enjoyed the calming aroma for days.

Great product!! The scent is fabulous

Love the smell and the benefits are perfect for my at-home beauty products that I make. Thank you!

I bought this to help me with doing some organic treatments for insects. It didn't seem to get rid of the pests but it smells really great. It is a really great quality essential oil.

Apparently cinnamon leaves are very different. This smells great- perfect for a traditional holiday smell. High quality oil.

Love adding cinnamon and orange and clove to my essential oil diffusers!

I really love this oil. Essence is nice, long lasting.

So far I really like the scent of the cinnamon bark and it's not overpowering. I just want to use it on everything.
Guaranteed Safe Checkout