Cord Holder (5 Pack)
Regular price $0.00 $23.99
If you order within
Arrives by
Your handy compact helper
Clean-cut, functional, and hand-crafted
Want your cables to serve their purpose for a long period of time? Our Cord Holder is finely crafted with reinforced leather. With the handmade leather cord wrap, you can forget all about tangled cables. The Holder is designed to keep headphones, USB cables, and other cords untangled and ready for use at all times, and comes in an assorted 5-piece set.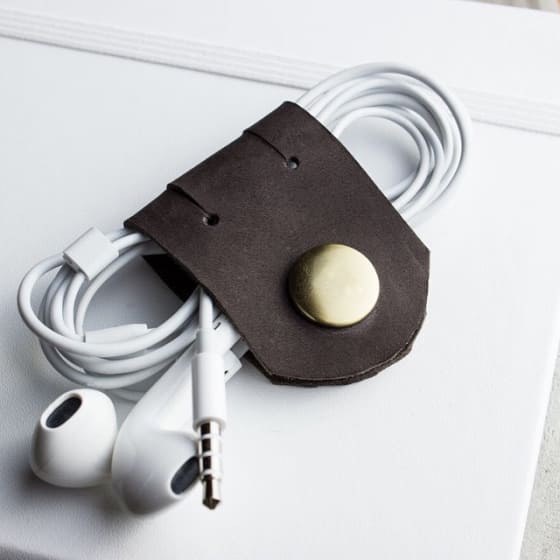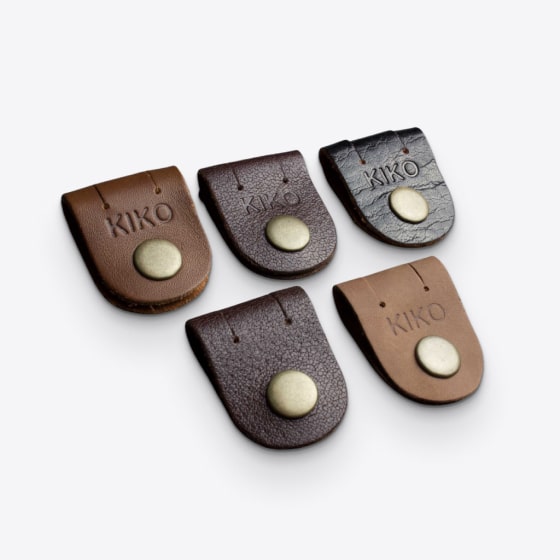 Next level organization meets comfort
Forget all about your tangled cords
Great quality cord holder
You won't find another cord holder that feels and looks the part. Crafted with reinforced leather, you get a comfortable and encouraging feeling just by holding it.
It can store different types of cables
From earphones to computers and charging cables, regardless of the cord type you can store it and keep it safe.
Convenient and fitting to fit anywhere design
Don't let the looks fool you! It's small, however, it's so efficient, you can place it in your pocket without damaging your cables.
A perfect hands-free accessory
Even though it is made to store cables, the stylish look makes it an ideal accessory that won't feel out of place, but will rather complement your style.
Say goodbye to the days of tangled headphones
Ensure your cables' longevity and durability while transporting them anywhere you need. Combine comfortability and a unique look with safety and mobility.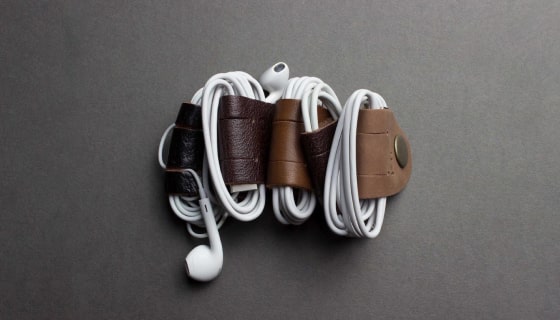 I've been looking for a cord strap to hold my usb cord, and I've found this thing, it's so cute and usable. This cord measures 10ft long, and the strap holds it. I hope you try it and hope you would like it too. 😀 What are you waiting for.😀

These are so great for keeping cords wrapped. They are so easy to use, snapping on and off easily. No winding and unwinding around anything, which can be a pain. This keeps the cords compact. I just ordered another set.

Love these! I bought 3 pcs , 2 for gifts and one for me. They work really well and I didn't have an issue with the snap pulling out. Hint: open it by pulling on the inside instead of outside the snap.

I use these for my phone and tablet cords as they are the perfect size. They will not work on larger or longer cords as they are very small. Some of the snaps are easy to unsnap while others are not as easy. Overall, I am happy with my purchase.

I've only had these for half a morning but I am already in love! They are classy, a perfect size, and seem to snap securely. I was looking for a nice way to organize my multiple cables that I carry around in my bag and I think I found it!

I love these little things. Saying that, my wires are "quite thin" (they go to my TENS device.) For thicker wires I don't believe it would hold them unless you made large loops so only a minimum of wires were between the leather flaps. I'm very happy with the product, and it actually looks classy for a wire holder.

They do the job. I've used a couple to hold my cords together and keep them organized, especially when I have to throw them in my backpack. Y'all know the tangled mess cords can get when just thrown in a backpack. I even use it at home to hold my face masks together so I don't lose them. Really good for organizing things as such.

Perfect, using a phone cord. But my main use is for my wedding ring. I work in food processing and can't wear my ring. I need a good way to keep it secure with a car key. I usually carry only my car key fob in one back pocket. I don't trust myself to just put a ring in my pocket and not lose it. Already own the magnetic phone cord organizer, but they can easily come open.
Guaranteed Safe Checkout