Crowned Lion Car Air Freshener
Regular price $0.00 $21.99
If you order within
Arrives by
The king of the jungle is the king of car glow-ups
Bid adieu to the smell of smoke, leftover food, and trash with the super freshen-up power of this Crowned Lion Car Air Freshener.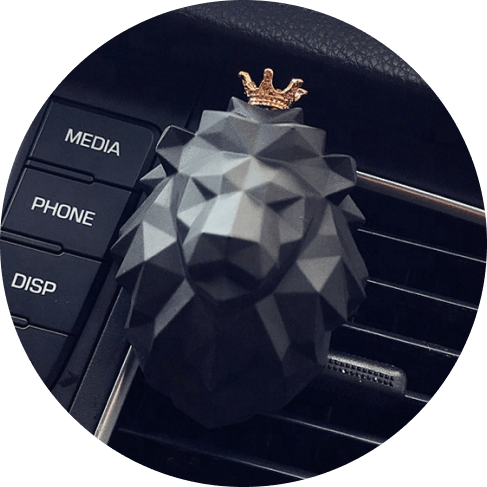 Be the king (or queen) of your car
Stay fresh for miles
Exquisite detail
A handsome, chiseled lion head roars to life with a sparkly crown atop its head.
Easy clip-on installation
The grip claws on this freshener allow you to effortlessly clip onto any car air vent.
Big personality (small size)
The lion may rule the exotic jungles, but it's petite in size (at least here). Our lion freshener measures 2.1" x 2.1" x 1.9" (L x W x D) all around.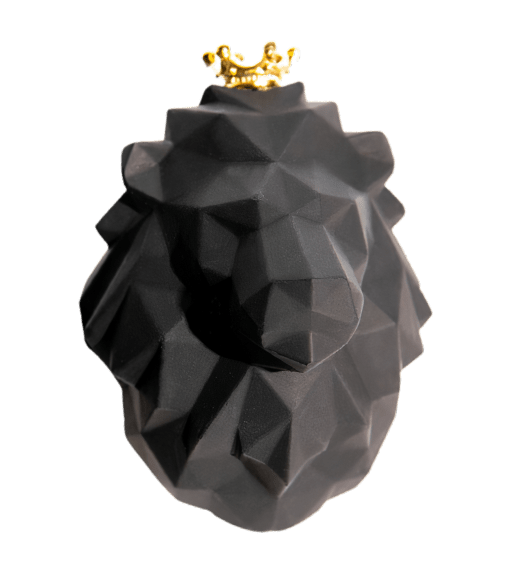 A bold beast appears
Add a freshness to your car and feel like royalty with this Crowned Lion Car Air Freshener.
I love my essential oils and I wanted to use some in my car. So I decided to order this cool air freshener and give this a try as it doesn't take up space that I need and is really simple to use. I love that this is a really solid piece. It isn't flimsy at all and it stays on my vent very well.

These were a gift and turned into a hit! I bought a set of essential oils to gift with this air freshener. Both recipients drive away with them already in use. Metal, beautifully packaged and really nice. I'm getting one for myself!

Super awesome and love the scent. I love that it is light and not overpowering. My sister loved it so much, she bought one too.

Quality materials used. Fairly priced, given the quality of the item. I use doterra oils with this freshener, 3-4 drops on the pad (included with the item), lasts for 1week.

Everything is exactly as written, I'm happy with the purchase, thank you.

I love my gorgeous lion but don't buy it for the smell. It lacks in that area

They really are awesome and work as expected.

Very massive, it often falls from the car vent, but it's pretty. It arrived very well packed and perfectly safe.
Guaranteed Safe Checkout