Defender™ Glass Cleaner
Regular price $0.00 $19.99
If you order within
Arrives by
Defender™ Glass Cleaner
Defender Glass Cleaner combines the power of plants and essential oils for an effective cleaner that removes fingerprints and smudges without any harsh chemicals.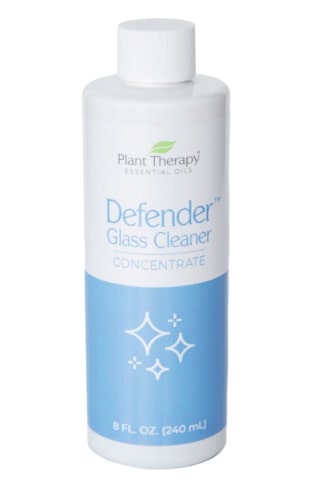 Clean your windows and mirrors effortlessly
Your safe and reliable glass cleaner
Streak-free formula
The naturally derived, plant-based ingredients effortlessly clean your windows and mirrors leaving a streak-free surface.
Reduce environmental impact
Reusable glass bottles and biodegradable concentrate reduce the environmental impact. Concentrate bottles are made with at least 25% post-consumer plastic.
The highest quality
The manufacturer's goal is to positively impact the lives of as many people as possible, by selling a high-quality product at an affordable price.
Certified aroma therapists on staff
Plant Therapy's certified aromatherapists are happy to help you boost your quality of life. In addition, a risk-free 100% satisfaction guarantee is ensured!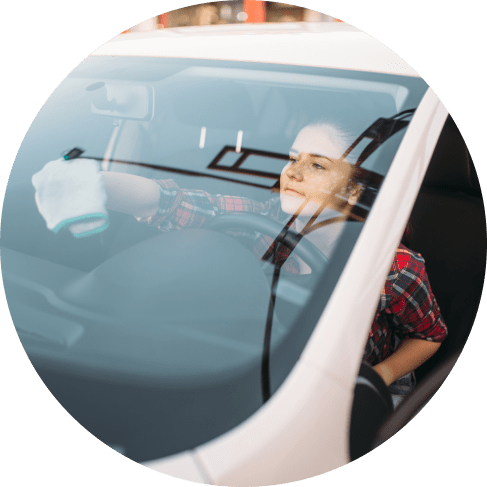 Small changes lead to great results
At Plant Therapy, they created a more efficient design. With the removal of excess air and water, products require less packaging and become more efficient to ship. At scale, these small differences in product size and weight lead to significant carbon emission reductions.
The glass cleaner is really nice. Light scent and a great cleaner. Streak free glass!

I like it for mirrors, but on my windows it left a cloudy film. I think I just prefer vinegar and water on my windows. I've used the glass cleaner for light other surface cleaning, so it won't go to waste, but I probably won't do my windows again.

The glass cleaner did a great job of getting my children's sticky handprints off my glass door! Love the environmental consciousness.

This cleaner is effective, smells wonderful, and is natural. I'm so glad it doesn't have thyme in it, as I am sensitive to thyme.

I'm really happy with this product. It works as well as any other cleaner that I've used but the scent is pleasant and I don't get overwhelmed by chemical fumes.

I LOVE these product! I saw a review and thought I'd give it a try and OMG am I glad I did. It not only does the work great, it smells amazing!!! No chemical smell AT ALL. LOVE IT!

Love this glass cleaner ! It makes everything shine ! I've ordered it multiple times and will continue to !

Product worked great, really helps cut down on products we need to have since its is concentrated

Works well. Did seem to leave less streaks. I bought because I had some wiper marks on the windshield. It did not remove these marks, but did a decent job cleaning the glass.

The glass cleaner has been amazing to use on my windows and mirrors. I don't have to put much effort into cleaning the handprints off the mirror or the dogs nose and slobber off my patio door. Smells great.

I recently purchased the glass cleaner. I DEEP CLEANED over the weekend and I was shocked at how well it worked. I used the glass cleaner in half bath. The glass cleaner was 100% streak free! All in all, I love it!

Product is exactly as shown. The spray bottle is great quality and sprays very evenly. It arrived even quicker than expected which was nice. Great glass cleaner and smells great too. Prefer this product over any window cleaner on the market. I will definitely purchase again.

I have been using the product for over a month now to replace another cleaner and I like it. The scent is not overpowering. It does a good job cleaning up grease and food messes. I like to use natural cleaners, especially in the kitchen. I'm please with my purchase.

Smells and works amazing! Out of all other natural window cleaners I have used this one works amazing. Of course if your window or mirror is super dirty you will need to go over it a second time but that's because otherwise you'll just be spreading stuff around. I personally spray a dirty window really good, scrub with a microfiber to remove all dirt and dog drool and mud then spray the window again lightly and wipe with another microfiber.
Guaranteed Safe Checkout