Digital Display Car Radio & Phone Control Adapter
Regular price $0.00 $22.99
If you order within
Arrives by
Add convenience like never before
(It's all at a hand's reach)
Change the radio station or pick up calls with greater ease (or keep the functions within reach of a passenger) with this Digital Display Car Radio & Phone Control Adapter.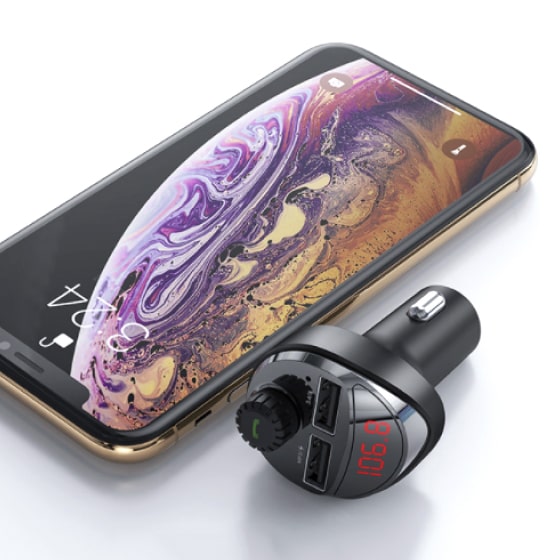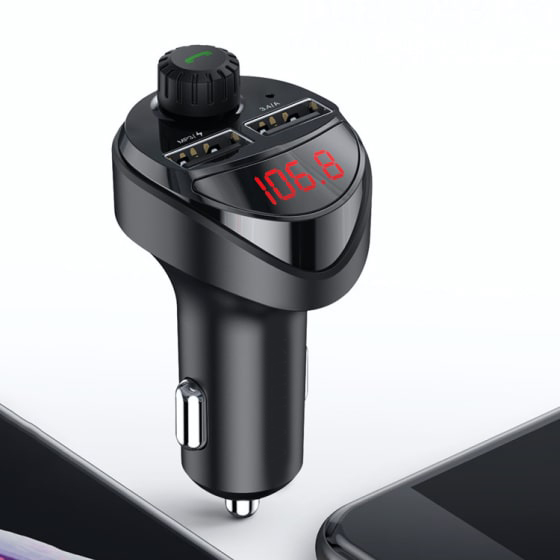 More functions
More help, where you need it
Multi-vehicle compatible
Our adapter not only works on just about every car out there, but also 12-24V large-scale trucks (which usually don't get this kind of support).
A wealth of plug-in compatibility
Our adapter accommodates one TF card and two USB flashes (all while running on 3.4A power), for flexibility if you want to play MP3 files or if you have devices you need to power up.
Built-in sound and display function
A large red LED digital readout displays the current FM frequency for easy-to-read radio station searching, while a built-in mic can broadcast navigation directions from your phone.
FM & Bluetooth connectivity
Our adapter allows you to search and connect to radio or your smartphone for seamless synchronizing for behind-the-wheel convenience.
A great way to modernize your car
Whether your car has too many gadgets or your car's just a little behind the times, you can add immense function to your journey behind the wheel (and streamline some functions) with this Digital Display Car Radio & Phone Control Adapter.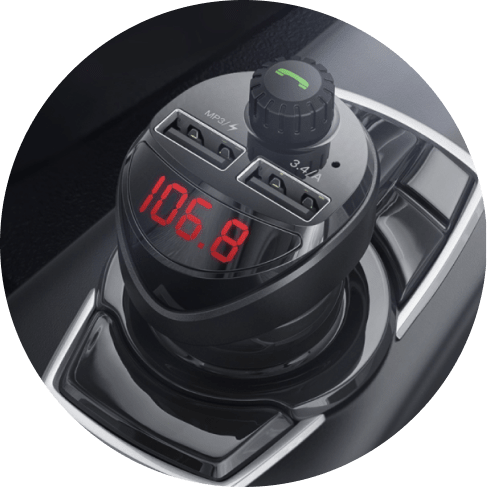 I mainly bought it for the price. But once I started to use it the product exceeded my expectations.

I've had the product for a few days now. I love it. Sounds great, perfect size and super easy to set up. Shipped and arrived sooner than expected. Arrived in 2 days :) Remember to find a station that has no static.

The setup is very easy, and the instructions are definitely adequate. It appears to my Bluetooth within a few seconds when I turn the car on, and I like the battery reading out. The only complaint that I have is that about every 5 to 7 minutes, there's about a half a second skip.

I have only had this a few days but it has been tested very well. I drive cars for a dealership and often they don't have Bluetooth or Android Auto so these little gadgets come in handy. Constant searching for radio stations is a pain also and not a safe thing to do while driving.

It came in earlier than expected which was nice. It does what it is described to do. Instructions were simple upon plugging the Transmitter into 12 V. Automatically, It kicks onto its default FM channel, which you can change to your desired blank station. At first, my phone took a while to search for it, but it has no trouble pairing up with the transmitter each time I turn the car on.

Fantastic product! I was contemplating buying a new stereo for my VW Jetta once my old transmitter started to go. This transmitter saved me hundreds of dollars and sounds great! I also would like to mention that I have been extremely pleased by how quickly it connects with my phone using Bluetooth. I haven't used the music port yet, but the USB rapid charger has proved to save me a few times when I haven't charged my phone up before. Great durable transmitter and I couldn't be happier with it!
Guaranteed Safe Checkout