DIY LED Humidifier Stick
Regular price $0.00 $28.99
If you order within
Arrives by
Transform any bottle of water into your own oasis
(It's instant refreshment)
If you've got a bottle of water, you've got a humidifier. That's right -- you can create your own misty relief with this awesome, fits-anywhere DIY LED Humidifier Stick.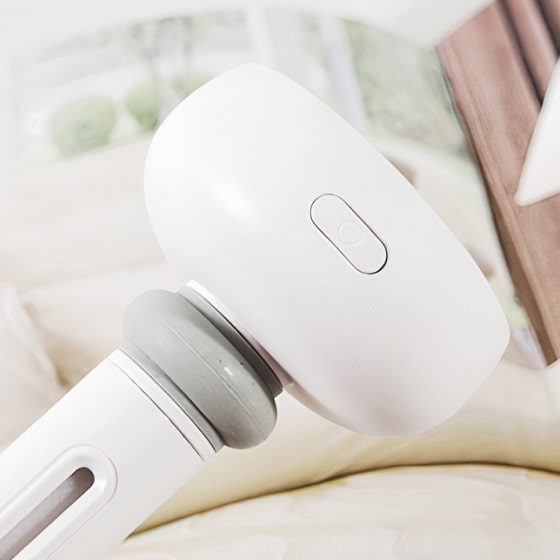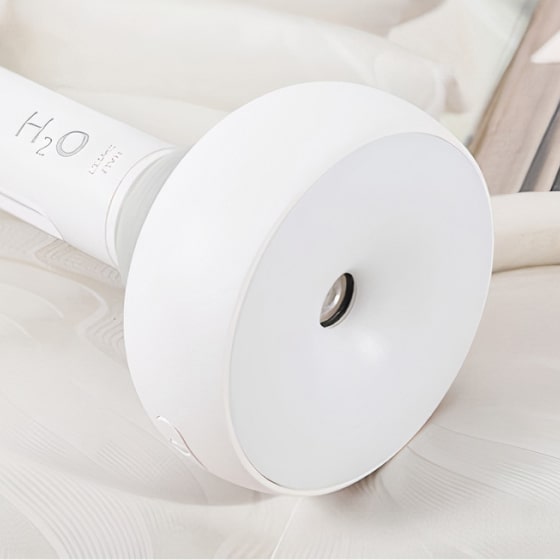 Light up and moisturize your space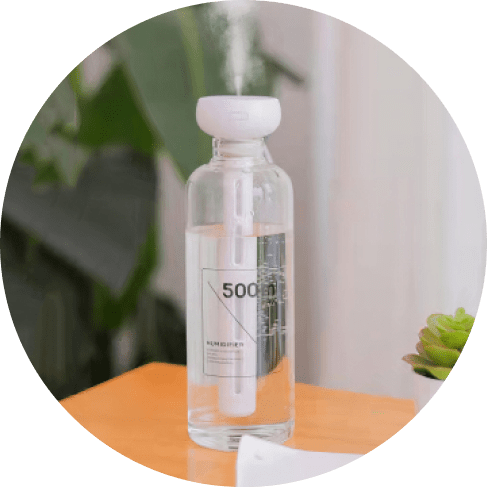 Fits most water bottles
Measuring 8.7" x 2.5" (L x W), our humidifier fits in standard water bottles for a portable humidifier for boosted comfort. Bring a light-and-mist show anywhere you go.
USB chargeable
Power up your moisture and LED light-up show with an included USB cord. What's cool is our humidifier charges as it runs.
Everything you need
Elevate the mood in any place with this two-in-one solution that works year-round for relief in dry or hot weather alike. Your purchase includes four cotton wicks and a USB cord for fuss-free operation.
I find this donut humidifier ideal for travel because it can be kept in a carry on toiletry bag and be shortened to fit into a small cup/bottle. When it comes to cleaning, you do have to replace the wick filters every 1 or 2 months depending on your water quality, impurities that the filter absorbs and time of daily use. If you're looking for a small humidifier without having to replace the filter, this would be ideal for you. In addition, you can't add essential oils for aromatherapy when using this as it can block the atomizer and prevent it from misting.

I am a college student who is constantly moving from home to campus. This humidifier is easy to pack and place wherever you need it. I put mine in a tall glass milk jug next to my plants and they love it. It goes for about 8 hours at a time and kicks out more than you would expect. I also set this next to my bed when I got COVID-19 and it was the only thing that made life less miserable. My plants and I are very happy with this product.

This little water bottle humidifier works really well as long as you aren't expecting it to humidify a large area. It puts a fine mist into the air that keeps my nose from drying out overnight while running a wood stove. It comes with a couple extra filters and fits into a basic size plastic water bottle. Has a mini usb for power.

Easy to use. The option of what length to use is very easy. The first time I plugged it in I saw a fine mist. I sit it next to my bed at night and the moisture makes sleeping much more comfortable in this cold weather.

This little guy had been helping me tremendously with my humidity loving new calathea plants. I have it in a tall glass next to them and it has worked out perfectly. Fast shipping and great price.

This is the perfect humidifier for a small bedroom. I was surprised that I did not notice any of the white fine dust normally associated with this type of delivery from a humidifier

I bought this for my plants. Works very well and also cannot hear any noise!! I make my plants super happy now 😄 thank you =D

This is great to travel with. fits in regular or small water bottles. It does keep my nose moist at night when I travel to dry places.

My ONLY complaint is that the cord is too short. This thing is so stupidly easy to use, and works PHENOMENALLY considering it's size. I will be taking it on road trips, humidifying air around my houseplants, and generally making it healthier to breathe. Very nice purchase.

I like this product, I bought it for my Europe trip. I put it in the water bottle, it works. However, you cannot use essential oil, otherwise, it's the best for traveling.
Guaranteed Safe Checkout