Dog Lover Oval Car Magnet
Regular price $0.00 $10.99
If you order within
Arrives by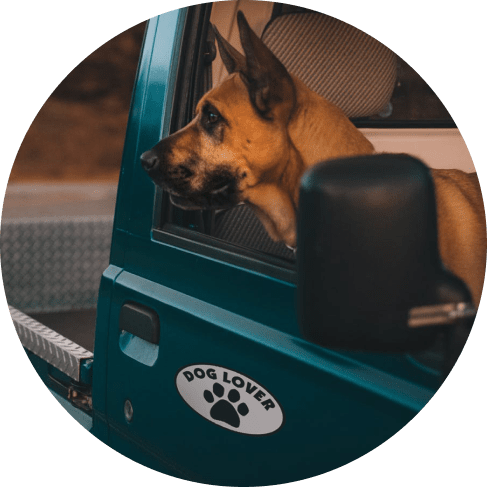 Dog Lover Oval Car Magnet
Do you love dogs? Are you looking for ways to highlight your dog lover's identity? Then this Dog Lover Oval Shaped Car Magnet is a total must-have for you!
Your multifunctional car magnet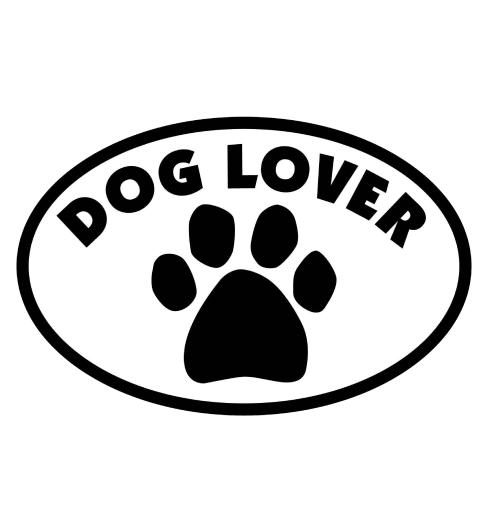 Use it anywhere
This Dog Lover Car Magnet is suitable for indoor & outdoor use: it can be placed on any metal surface of a car/truck/vehicle, refrigerator, mailbox, etc.
Product of the USA
As a manufacturer, Pet Gifts USA is proud to state that the Dog Lover Car Magnet and others by Pet Gifts USA are designed and manufactured in the United States of America.
Style up any metal surface!
What's so special about the magnets by Pet Gifts USA? First of all, they're suitable for indoor and outdoor use. So style up any metal surface you choose and enlighten your mood each time your eyes catch the magnet! With its minimalistic monochrome design, it's sure to fit any interior effortlessly. Plus, please note that the manufacturer heavily contributes to the national production: that's the supplier you'll be proud to support!
About Pet Gifts USA, LLC
Pet Gifts USA LLC makes great pet related products, including Bone and Paw shaped magnets and stickers with fun sayings, some of which are breed related. We have items featuring your favorite dog and cat breeds. Celebrate our Armed Forces and Veterans with our Military Paws. And honor the memory of your lost loved ones with our Memory Paws. We offer a wide variety of products like T-Shirts, Tote Bags, Keychains, Mugs, K-Lines Window Tattoos, Bumper Stickers and Chompin At The Bit Horse related items. Many of our products feature artwork from renowned artist Tamara Burnett. Tamara is particularly acclaimed for her unique ability to convey emotion and personality through the eyes of her subjects as well as for her exquisite attention to detail. Art connoisseurs throughout the world have enjoyed Tamara's beautiful renditions of pets and wildlife.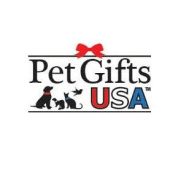 Designed In
Whitehouse Station, New Jersey
Cute and worth the money. Nice large size

Pretty good sized magnet! Holds well to the back of the car.

Works like it should, looks great on my car. Gave it four stars because it was a little pricy considering it's a magnet. But it's very durable. Came on time and is cute as can be!

Exactly as described. Stuck it to my gas tank lid on my car

I loved it!! Just was I was waiting for!!! Seems durable and great quality

This magnet is thick and good quality. Would definitely recommend to anyone.

Makes for a great gift, is very durable and thick, and sticks like a charm.

Totally love my magnet. Perfect for my Rav4.. Its actually bigger than i thought it would be which is a plus .. I can tell it will last a long time cause of the quality.. Recommend to all dog lovers ..

I have been patiently waiting to put this on my co workers passenger side of the car... can't wait to see the expression of wtf!! But if you do really put this on your own car it's like the size of a hand and you will definitely see it as you tailgate their car... :)

I am glad I bought this great quality magnet for dog lovers of a good size as a car magnet but I decided to not put it on my car like I wanted because we have high theft problem in my town and would have hated to have this magnet stolen. Highly recommended for anyone looking for a great quality magnet for dog lovers of a good size at an affordable price.
Guaranteed Safe Checkout