Dual-Style Car Phone Holder Mount
Regular price $0.00 $19.99
If you order within
Arrives by
Two ways to hold
One sleek device
Enjoy two convenient ways to hold your phone while behind the wheel with this Dual-Style Car Phone Holder Mount. Mount or clip-in your phone with ease to meet your phone-use standards without needing multiple holders.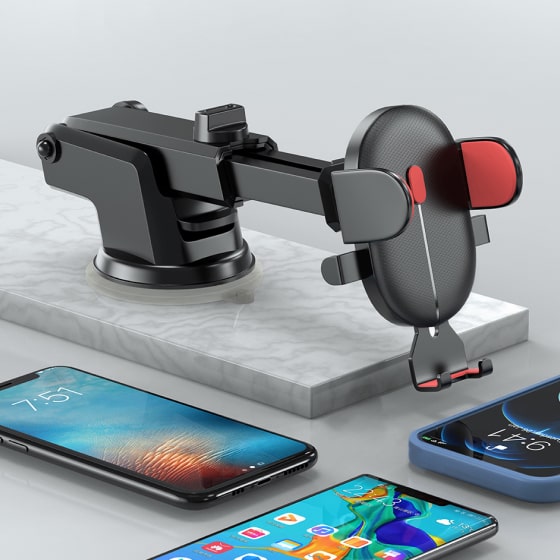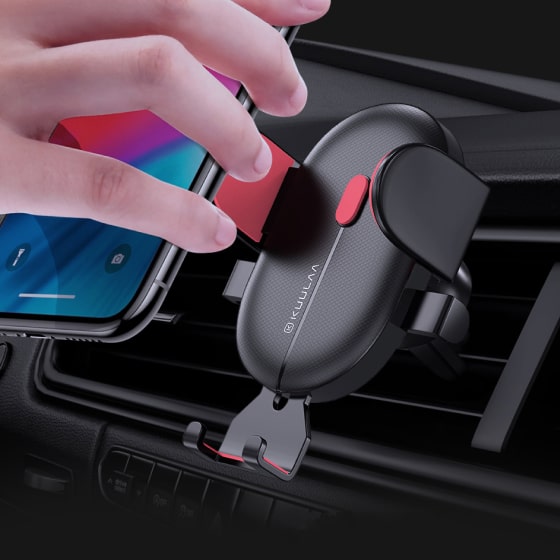 Sleek, clean function
This is the solution
Two-stage telescoping
Pull out or push in the arm of the holder for easier reach. Get up to 9.25" of reach!
Wide model support
Our holder clamp supports phones up to 4.6 - 6.8" in length.
Flexible for anywhere
Attach to your windshield or dashboard with the easy 3M sticker base and 270-degree flex of the holder's arm. Plus, 360-degree rotation of the holder makes for easy portrait- and landscape-mode viewing.
Made for air vents + surfaces
Our Dual-Style Car Phone Holder Mount comes with a 3M sticker base and an air-vent clip, both which are attachable and detachable to switch holding styles.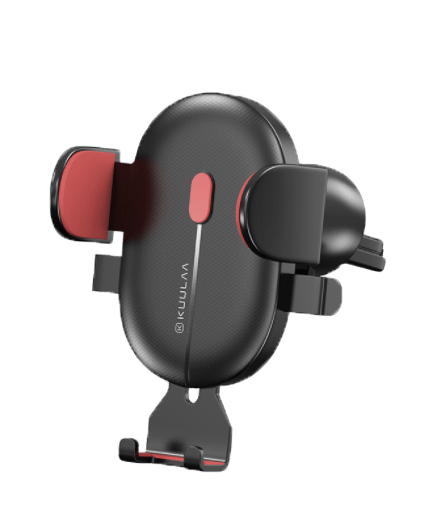 Great for all drivers
GPS support (and handy phone support) are always great for safer, more convenient driving. This talented phone mount does it all -- and has so many options and such flexibility -- so gift it to anyone in need of a great, reliable phone holder for the car.
I've received these cell phone holders and used them for my 2 cars. It has worked awesome and I love it in all aspects.

This is an awesome mount! Very secure on my dash, and holds my phone securely. It moves anyway you want it and it's just very smartly made. Super happy with this product!

I purchased this for a friend of mine, after having purchased one for myself a month or so prior. To date, my mount works as it should. Hers, on the other hand, didn't fit her phone unfortunately.

I've had a couple of these types of mounts, this one is durable and very adaptable to different configurations. The quality is great, easy to use, and very convenient to drive.

This product has met my expectations. Item is consistent with its description. It appears sturdy. We have attached it to the dashboard and it is remaining firmly attached even with a heavy phone and case. There was no special cleaning or adhesive involved, the suction device so far has held well. It easily adjusts to hold phones of different sizes.

Purchased as a gift for my wife's car with hopes it would hold her iPhone securely and allow it to be positioned at or near eye level instead of down between the front seats like the holder she had hoped to receive for Christmas. She's really happy with this holder. She's currently using the air vent attachment which is proving to be strong and stable. She's in love with it.

The car mount is an exceptional and necessary car accessory for your cell phone. The quality of this car mount is beyond amazing. All parts of the mount are made of very fine And high quality material. The structure of the mount is extremely sturdy, the dash sticky pad is very strong and sticky but also still easily removable. The value And quality for this car mount surpassed my expectations! It's very important for me due to the fact I drive Uber sometimes! It's way better than any other mount I've experienced. The ease of use for the mount is great as well for anyone(very user friendly).
Guaranteed Safe Checkout