Electric-Lock 360-Degree Car Phone Holder
Regular price $0.00 $27.99
If you order within
Arrives by
High-tech performance for your phone
The future is here in a powered, smooth-holding phone-holding solution. Say hello to the Electric-Lock 360-Degree Car Phone Holder.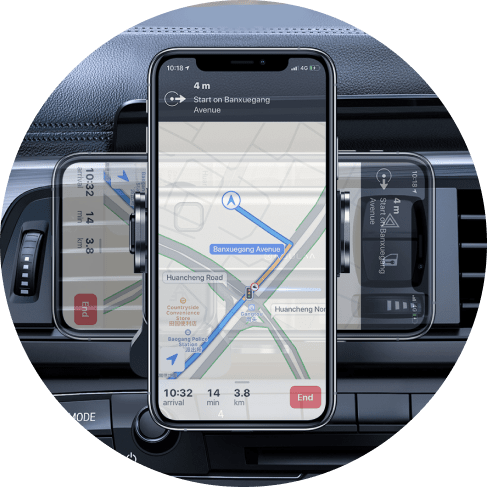 Charge up to hold up
It's easy
Motor-powered mechanism
A silent bipolar motor operates the grip of the phone holder.
Simple touch operation
Press the release lever on the left side of the clamp to release it, insert your phone in and press the right-side button of the clamp to electronically lock.
30 minutes is all it takes
In just half an hour, our 200 mAh battery fully charges for 300 auto-lock uses. An illuminated battery indicator shows how much battery is left.
Sturdy, quality build
ABS plastic and aluminum alloy ensure a reliable hold that is rattle-free; the electric grip auto-adjusts during any bumps in the road to ensure no loosening.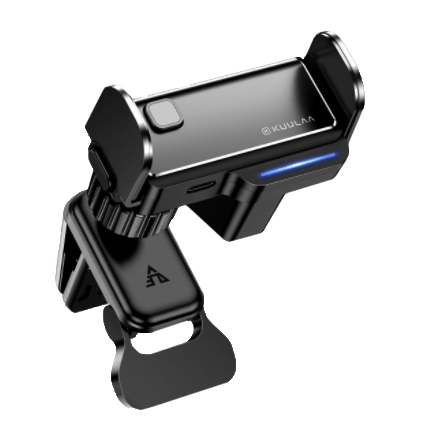 A revolutionary phone accessory
There is no other electric-powered phone clamp out on the market, making the Electric-Lock 360-Degree Car Phone Holder a unique gift and high-performing accessory to have.
Great for holding my phone!

Excellent,much easier than suction cup holders.

This fits my phone even with the case and the pop socket. I gave it a 4 because it won't fit on all vents depending on the size of the vent.

This is exactly what I needed. Now I can see my backup camera.

Hold the phone very securely and I like being able to angle the arm in any direction.

By far my favorite cellphone holder. I have a small car and have limited room. I love that I can rotate this for my proper placement. The small chrome detail also matches the interior of the car.

Excellent! Simple, sturdy, compact, 360 swivel. Twist tightening vent grip is better than the others I've tried and grips my A71 with kick stand case great from multi positions. Not as convenient as pressing buttons, but it's much more versatile and compact.

This is hands down the best phone mount ive found. My phone isn't huge but I keep it in a Loopy case which makes it cumbersome to put in a phone mount and I always have to take the case off to do it. But with this mount, I don't! It holds my phone in the case and it's perfect!

I didn't have high expectations for this but it definitely is solid. There is enough friction to hold it in any position and not stiff enough to stop it from moving when you want to. I find myself moving it a lot so passengers can see and I can adjust it higher when needed so the phone power doesn't interfere with manual driving. Overall I'd buy again easily.
Guaranteed Safe Checkout