Electric Wax Warmer
Regular price $0.00 $53.99
If you order within
Arrives by
Electric Wax Warmer
Aromatherapy made easy
They are smokeless and flameless, making them a great home fragrance alternative. This beautiful and elegant wax warmer is perfect for adding a warm and inviting ambiance to any room. It is smokeless and flameless, making it a great home fragrance alternative. A unique circle cut-out pattern shines through beautifully when the warmer is on, adding a cozy light. Turn your wax warmer on and turn your office or home into a stress-relieving oasis.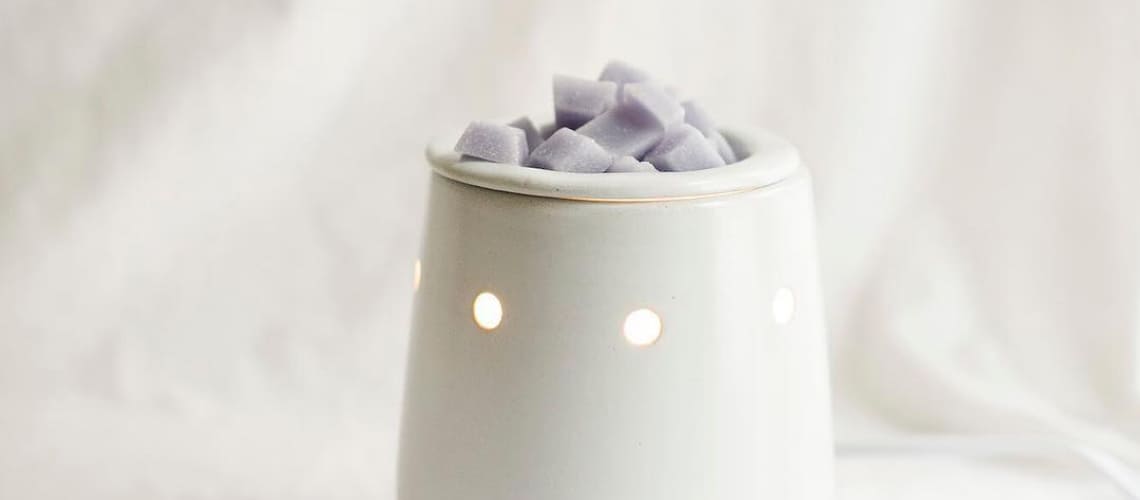 How to use the Electric Wax Warmer?
We engineered our premium electric wax warmer to safely heat your favorite fragrances without having to light it. Place a few wax melts into a clean warmer dish. Warmer will melt the wax chips releasing fragrance into the air. When you are done, allow wax to cool and harden for easy removal. Mix and match fragrances for custom blends.
6" matte white warmer with ceramic finish
25w bulb
36" cord
6.5" x 7" box
Weight: 2.33 lb
The smartest way to enhance your home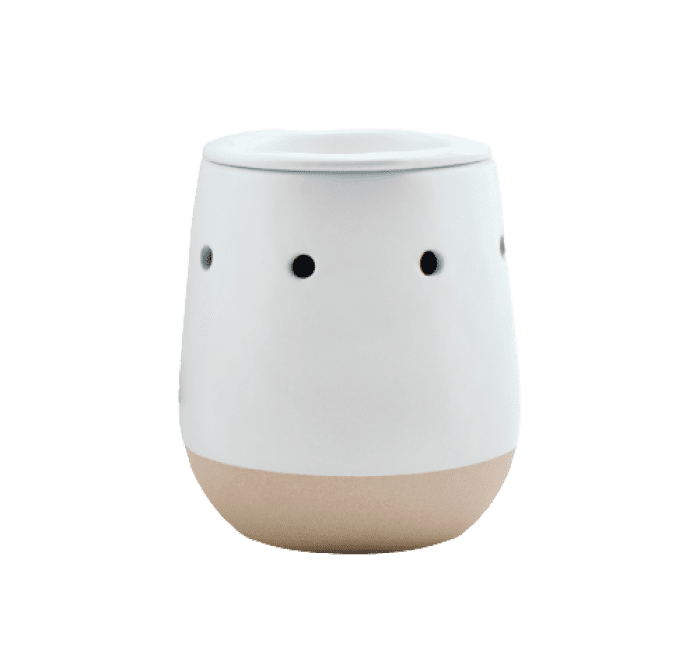 Safe & convenient to use
Wax warmers are allowed to be used in offices, apartments, dorms, and other places where candles are banned due to their flame. Wax melting is also a safer alternative to candles for homes with kids.
Eliminate odor
Turn your fragrance warmer on and freshen up your room, home, office, or any of your other frequently visited spots. Manage the strength of your fragrance by adding more or less wax to the wax warmer.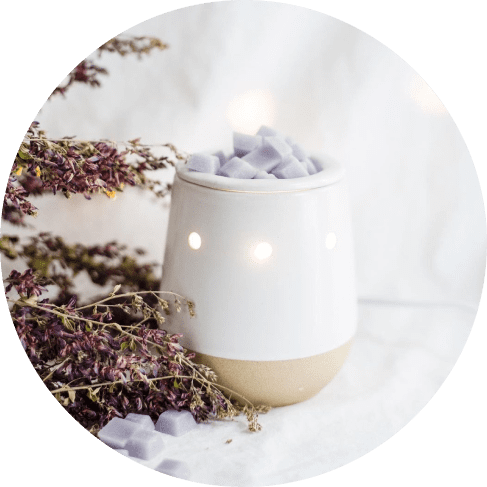 Customize your scent
Customize your fragrances by mixing wax melts! For example, you can mix wax melts like you would mix ingredients to combine fragrances and make your own fragrance "recipes."
Use it as a night light
At night, it emits a warm light and the fragrance to help you fall asleep better and relieves the daytime fatigue. Perfect for use all around the home and garden.
Got here on time. It looks great.

Great product. Would highly recommend it.

I LOVE this wax warmer. It is cute, simple, and easy to use/clean.

This wax warmer is fantastic. I bought this one because of its look and the fact that it was a hot plate type warmer. Recommend it.

This is a great little warmer that does the job really well for wax cubes or candles in glass. Heats up decently fast and you can smell the aroma spreading from your wax within a few minutes. Love it.

This works great and looks beautiful. It blends in with a variety of decors, so much better than those cheap looking plastic warmers all over other websites. This gently warms a Bath and Body Works 3 wick candle and fragrances the entire room. I love it.

I am using this for my 3-wick candles, to enjoy the last bit of fragrance after the wicks are too short to remain lit. It works very well for that. I have not tried the wax warmer dish, but I will say that it gets very, very hot, and I would not recommend it for use around small children

I like this little warmer. First, I melted a wax cube as a test. It took 30 mins to melt completely, but the scent diffused quickly and lasted several days. Then I tried an 8 oz candle. It took 1 1/2 hrs to see significant wax melt, although the scent started to diffuse within 10 mins. At first I thought the wax plate just wasn't going to get warmer, or wasn't powerful enough. I realized that the slower melt time and lower heat is actually best because your wax/scent will last longer, and won't boil or burn.

I LOVE this candle warmer. It looks cute and matches my kitchen/living room decor. I think it should be a little bigger, but I would buy it again.

It works, perhaps slightly better than I expected. I was expecting it to be another size.
Guaranteed Safe Checkout