Eucalyptus Essential Oil
Regular price $0.00 $16.99
If you order within
Arrives by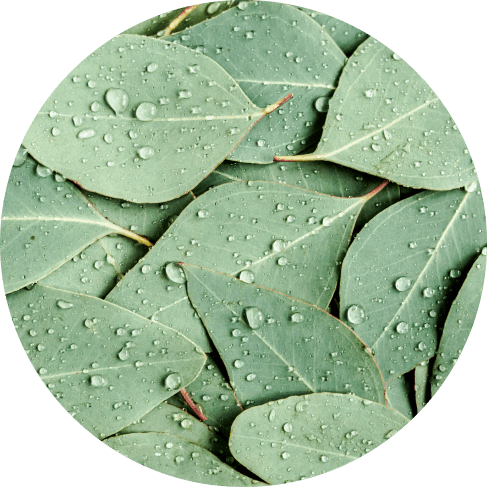 Eucalyptus Essential Oil
People always tend to surround themselves with their favorite scents. And this is not the only thing essential oils can help you with. Essential oils keep the car interior clean, purify the air, reduce bacteria and viruses on car surfaces, and protect you from the harmful emissions we breathe in.
Let this essential oil make a difference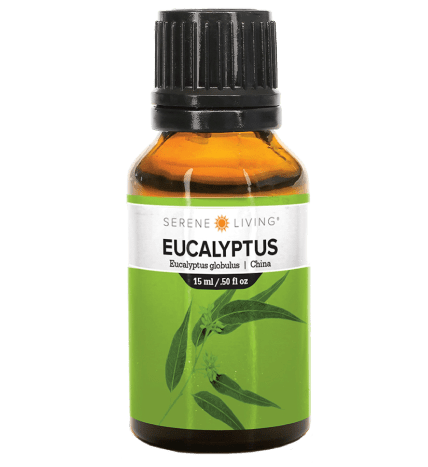 100% pure essential oil
The manufacturer is proud to state that this is a product of the United States of America. Made of high-quality materials, this Eucalyptus Essential Oil comes in a 15 ml amber glass bottle.
Therapeutic grade
Eucalyptus is known to be effective for health support during colder seasons. This oil can assist with mental focus and support tired joints and muscles. GC/MS tested.
Unique and healthy car environment
Fill your car's interior with your favorite fragrances and protect yourself from harmful emissions we have to breathe in while inside the car. Eucalyptus, meantime, helps with mental focus and provides joints & muscles support that is important for everyone, both car drivers and passengers. Have a good trip with Eucalyptus Essential Oil!
I love this oil! Eucalyptus works really well for all sorts of things.

I use this eucalyptus oil to add to a bowl of eucalyptus leaves to add to the scent. It is a nice sized bottle for the price.

Great product. I've been putting a few drops in the morning on my pandemic mask as a breathing treatment. I also put a few drops on a bunch of eucalyptus branches in my steamy shower too. Great smell.

Bottle is as the image portrays, easy to use. Am pleased with product

This helped me a lot. I boiled water, put a few drops & inhaled it. Love this scent!

We use a small glass container in the bathroom window ledge, filled with cotton balls and a few drops of the Eucalyptus oil. it smells great.

Don't know how other people use this but when mixed with original Listerine it makes a fine mosquito repellent.

This product has the true smell of the Eucalyptus. I will definitely buy it again.

I have been using this product for a month now and I am greatly satisfied. I highly recommend this.

The product arrived on time and in good condition. I bought it for a variety of reasons. It can be used in different ways. There are many uses as well--check your internet browser.

I like quality and value.Thanks for a good product.

This bottle of eucalyptus essential oils is everything I needed for my diffuser. It is easy to use, the size is a lot so it will last you a very long time even if you are like me and use it every day. Not an overwhelming smell either.

Love it. This fragrance is my favorite.

I was very happy with the scent , very realistic smell , I like to use it in the shower in the morning.

Very lovely scent and quality.

I have loved the eucalyptus scent for years. I put several drops in a spray bottle with water and spray my bedding, carpet, furniture and rugs. The scent doesn't last a long time, but it is essential oil and not perfume. I also put a few drops on the back wall of my shower and the steam makes for a very aromatic shower.

The way I use this oil is I mix eucalyptus oil with peppermint oil in a diffuser. It seemed to take a lot more drops than I usually use to get the strength of aroma that I desire. But it could be just me this week. I need to use it a little longer.The seller was very prompt, the oil was packed very well. The price was very good.

I love this eucalyptus essential oil! It is pure and a little goes a long way and it smells wonderful! I will be purchasing from them again.

Good, but for some reason, this eucalyptus oil is not very strong-smelling.

Great! Makes my room also smell very good.

The smell is pure and true to what I would expect.

I love this oil! Pure and smells incredible. Patchouli is one of my favorite essential oils!

I just love the smell of Eucalyptus! It reminds me of when I was a kid in Hawaii. This is so pure and so refreshing! I love to use it in my cleaning spray and to diffuse it in the living room when I'm cleaning the house. Makes everything smell so clean and pure.

This is a pretty potent essential oil. I use this in my yard to kill Carpenter Bees and it's a really good insect repellent. I put about 30 drops in a 1 gallon garden sprayer. It's fantastic. I've completely switched over to using this product.

It's pretty, and therapeutic. Thanks!

This was my first time using eucalyptus oil and let me tell you that I am hooked! I tend to have allergies this time of year, so I put a dropper full in my oil diffuser and run it at night. This really helps to clear your sinuses, naturally. It has a pleasant fragrance that fills my entire home!

I love eucalyptus since it calms me down and helps me wind down from long stressful days. This has a very strong scent and works perfectly just dropped around to leave scents to fill your room (a couple drops on my blankets or used in my diffuser). This is 100% pure eucalyptus too which I greatly appreciate (versus made with other things). Highly recommend this to relax.

This oil has a wonderful sweetness to it which adds olfactory counterpoint to the natural pungency of the eucalyptus tree smell. I am using it in a face steamer and inhaling the vapor from this oil to strengthen (hopefully) my lungs in case I do contract this awful virus. The evidence for this bolstering of the bronchi is in folk medicine; however, it has not been scientifically tested.

The scent is amazing and smells extremely authentic. We use this in many ways for cleaning products ,to laundry ,to body wash, it has never given us a problem and is great for sensitive skin. Hope this helps.
Guaranteed Safe Checkout