Facial Treatment Device
Regular price $0.00 $34.49
If you order within
Arrives by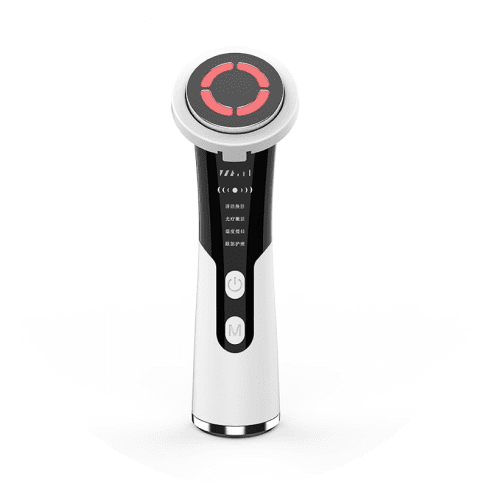 Step up your skincare
Going to the esthetician regularly can be painful for your wallet, and quite honestly – pointless. Many offers on the market can give you the same level of treatment for the price of 1 visit to the high-end professional. This device is just like that.
A keeper of your grace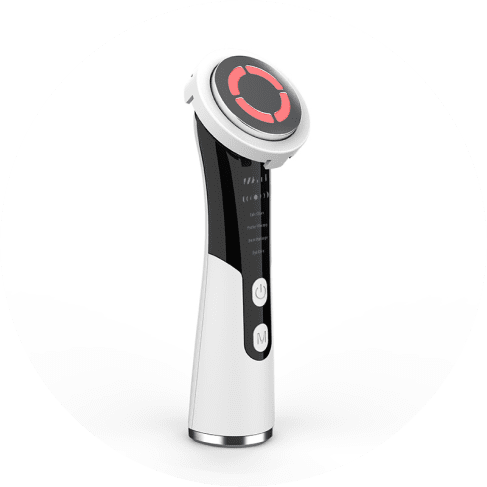 Different working modes
You can easily tone and tighten the skin. Deep-clean the skin, or remove the makeup (attach the wet cloth to the device when doing it). Do you have acne? Blue light therapy can help you with that too.
Portable beauty
The device is perfect for any makeup bag: 1.77x2.16x6.69 inches. Enjoy the high-quality facial procedures no matter where you are. One battery charge is enough for up to 3 hours of usage. Look flawless always.
Your skin will thank you
Get a desired healthy shine and incredibly soft texture. Cleaning and caring for your skin will be a pleasant and simple task. Just charge the device and go down the path of aesthetic excellence. Don't hesitate to enjoy the greatness of the engineering that's made to serve your beauty and youth. An offer that is not to be missed.
It's very beautiful! Easy to use and clean!

Still trying the product, will see if any changes

it's so good 👍👍After using this product for 2 weeks, my skin is beautiful

I have been using this for about a month and have seen improvement in the tightening of my skin. Most of all it is relaxing to use!

Compared with other face machines, it's price is reasonable and affordable. The quality is higher than what I expected. I tried each mode, and I felt comfortable and soothing.

If you are looking for a deep tissue facial massager (with the extra benefits of light therapy) I would not recommend this. :( As much as I wanted to love this product, I was disappointed with the massage feature. The massager isn't even as strong as the vibration on my phone. Lol But it might help with product absorption and MAYBE some minor stress relief.

I don't know how but this really works. After one time I saw how my face got smoother and cleaner. I can't wait to see how it will improve my skin after a month. Definitely going to buy one for mom.

I like the way my skin texture appears after use of this product. Was told by my aesthetician to get a high frequency tool and this fit the bill. Like the results thus far.

This works wonders! I can already see the change it did to my skin. My face feels a lot softer. I let my daughter try it and she liked it so much she asked me to get her one too. Definitely recommend. Great purchase!

I bought this machine to provide treatment for my wrinkles. I have been using it for about a week now and I can feel the difference, I feel every movement in my face, and the area that I started working on feels different already.

After I do my nighttime skincare routine I use this to apply my moisturizer to 'push' all my products into my skin. You don't have to push hard, just let it glide along your skin. Each color light is explained in the directions and can be very effective if used consistently. For me I use it 2x a week. One charge lasts 6-7 treatments for about 15 min per time.

Not sure it really does anything. I have stopped using it after a while

This is a really nice product and I like the design. I am concerned, however, about the effects of the lights on my eyes. I decided to purchase some of those goggles you use in the tanning beds. In spite of using those and keeping my eyes closed, the red light is still extremely bright. I'm not sure how to know if my eyes are fully protected or not. I'm just a little uneasy with that aspect of it.
Guaranteed Safe Checkout