Fitness Smartwatch
Regular price $0.00 $22.99
If you order within
Arrives by
A truly bright assistante
More than in one way. A bright design combined with bright technology makes this smartwatch one of a kind. A functional and cute accessory for every woman.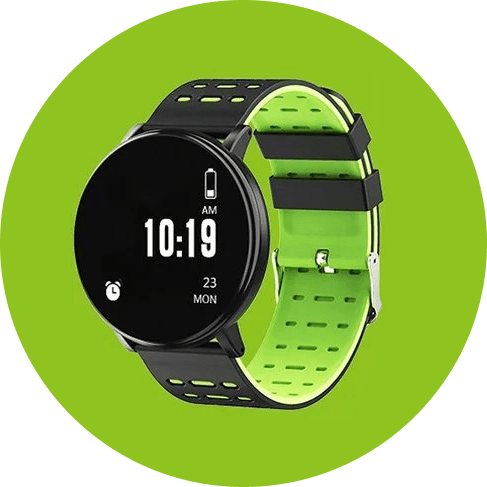 You'll never want to use any other watch
Why? Check out those amazing features:
Screen
1.3 inches IPS screen provides you with a great visual experience. High color saturation, realistic and vivid pictures will leave you mesmerized.
Technology
The watch is compatible with iOS 9.0+ and Android 5.0+. It's easy to clean and wash! IP67 water resistance withstands water drops like no problem.
Informative
An optical sensor gives you accurate information on your heart rate and blood pressure. It also shows the number of calories burned, the number of steps. Monitor your sleep with a special feature too!
Versatile
Use the watch to set an alarm clock, receive push notifications, accept or decline the calls, control your music. Do you want to take a picture? Just shake the watch! Easy to adjust: the long strap is 4.72'' and the short strap is 2.75''.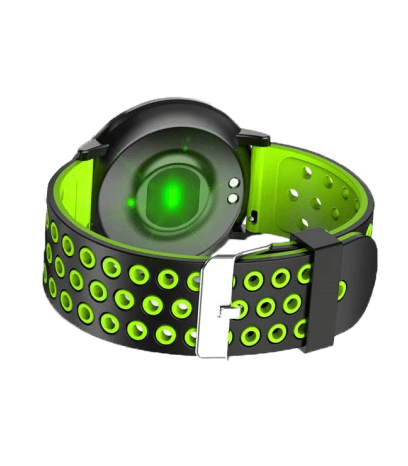 Universal accessory
This watch will be an excellent addition not only to your appearance but also to your daily life. With our fantastic watch, you can make your daily routine much easier! That 100mAh battery capacity provides you with the using time of 2-5 days and of standby time of 7-10 days. Impressive, right?
This is an uncommonly good smartwatch, with a lot of handy features for a great price. Thanks!

Watch is surprisingly good, especially for the price. Screen is bright and responsive. Would buy it again.

It's great for the price. I had another brand and it cost more, didn't hold a charge and didn't have as many features. Great value!

This watch is great and actually has more features than any other fitness tracker device I've used before. I'm amazed. Excellent!!

I'm so in love with the green band. It's so cute. Very functional, being able to track my runs, workouts, and sleep. And the price is so reasonable.

I bought this for my daughter. She thinks it's awesome and is one of the best watches she has seen. The functionality and capability is better than my smart watch!

This watch is awesome. The sleeping tracking and battery life are great. My daughter got one then gave me one for my birthday. I just ordered one for my other daughter.

I love this watch because of its excellent battery life. I have the option of turning off the phone when not in use, I could track my sleep easily and of course heart rate, steps etc. Great watch!

I think it is perfect for the price, sleep tracking is a little off sometimes shows that I was sleeping even if I was awake for a couple of hours maybe because I stay on my bed watching TV. But it's still great value!

I'm not too tech savvy and wanted a good basic inteligente watch with good apps. If you're like me and want to get incoming call notifications by the watch vibrating and also want to know your blood pressure, how much you slept or how many steps you've taken amongst other basic functions, then this is the watch for you. No need to spend a fortune, I really like this watch.
Guaranteed Safe Checkout