Fluorescent Car Button Stickers
Regular price $0.00 $13.99
If you order within
Arrives by
Increased visibility for easier functionality
Trouble seeing your window or lock/unlock buttons inside your car in the dark? Say hello to a bright solution: our Fluorescent Car Button Stickers help light up the way.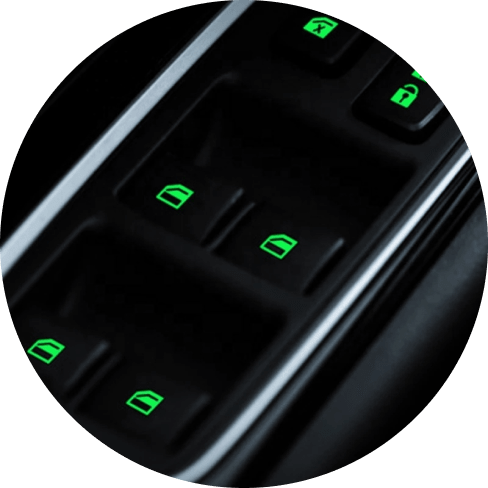 A simple solution
For convenience all around
See that glow-up
Made of sleek PVC plastic, these stickers illuminate green once nighttime falls and it gets dark, for easy visibility.
18 ways to shine
One sticker sheet provides stickers for seven window buttons, one child-lock button, a lock and unlock button, and eight command bars.
Cover your essential commands
You get one sheet of stickers per order; one is enough to allow you to cover all your driver door buttons, from window to door-lock controls.
One sheet may not fit all
You may need to purchase more stickers to cover all your buttons or additional passenger-door buttons (depending on your car-body type and make).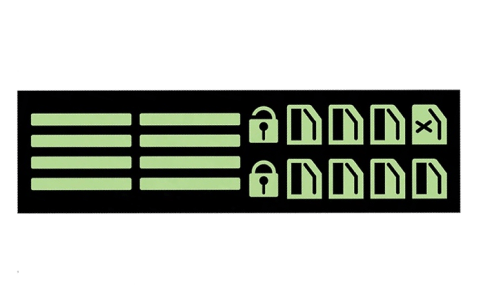 A thoughtful touch
If you want to add a touch of luxe to your vehicle, these Fluorescent Car Button Stickers are the perfect accent for style yet function.
Very useful product! I struggled a lot with bad lighting in my car, and finding all those buttons in the dark was pretty annoying too. Happy I found this solution! The stickers adhere really well and give off enough glow to be seen. Totally recommend for anyone struggling with low light in the car!

My friend recommended these stickers to me, and I can't imagine how I lived without them before! If your car doesn't have automatic illumination (like mine), then you def need it too!

This is the second time I ordered these button stickers already, this time for my daughter. We find them very convenient, they do help a lot in dim lighting.

Fascinated with the stickers, they look great at night or in low-lit places. I used them for a Chevrolet spark and they look great in its interior.

Very high quality, great product. The strikers are easy to attach, the size is also pretty good, fits all the buttons just right.

Wasn't sure about ordering these stickers, but glad I did it. Handy to navigate in the car, very visible in the dark.

Amazing item, happy I found it! Love the design and quality, very useful for a car.

The quality is great, nice product.

Good product, one of the best purchases I made for my car. But what I learned is you need to let the stickers spend more time under the sunlight so that they would glow more. I used to leave my car in the underground parking lot, and the stickers didn't work that much. So make sure you 'charge' them, hope it helps.
Guaranteed Safe Checkout