God Bless America Car Charm
Regular price $0.00 $19.99
If you order within
Arrives by
God Bless America Tassels Car Charm
Add a stylish look to your car's interior
God Bless America Tassels Car Charm with red/blue tassels, round metal charm with "Gold Bless America" sign and brown suede leather string tie. Stylish up your car inside!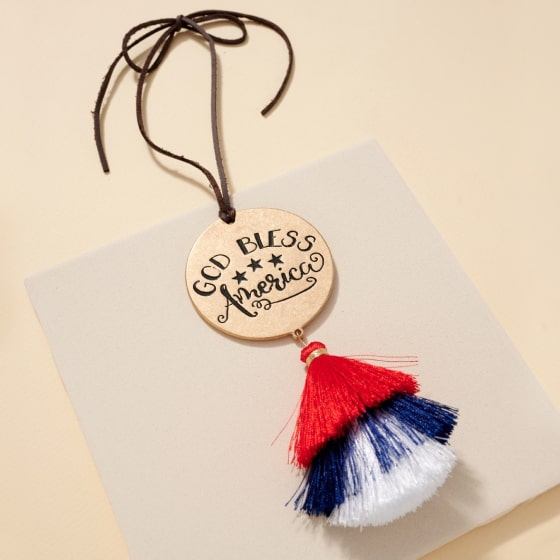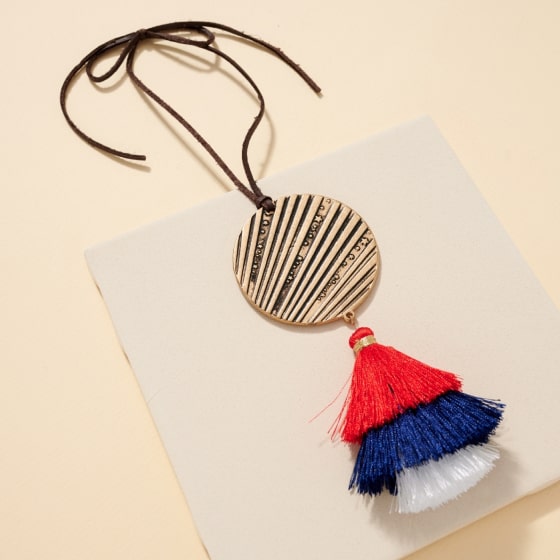 God Bless America car charm with tassels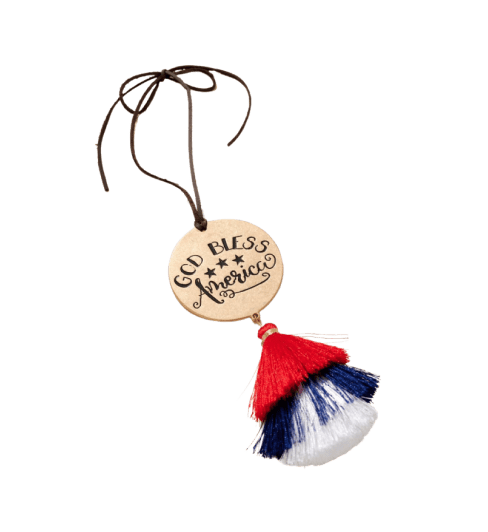 Unique and eye-catching design
Are you fond of car mirror accessories? Look at this God Bless America car charm with tassels! Thanks to its inspirational and elegant design, it will definitely become your best travel companion!
Top-quality materials
Rest assured that this car charm is made of top-quality materials - more specifically, gold-plated zinc, suede leather, and metal. No harsh chemicals used, 100% nickel free. Approx. charm length: 5.5".
Make your journey bright and positive
If you like car mirror hanging accessories, and think of yourself as a particularly patriotic person, God Bless America car charm is exactly what you need. BTW, this car charm has a convenient clasp to hang on the car rearview mirror. So keep your focus on what truly matters as you travel every day with such an elegant and inspirational car mirror accessory!
This is quite durable. It's also cute. It's not one that catches the sun, but it's nice to look at.

Pretty, just wish the chain were longer.

Soo pretty!! It has a light weight to it, so it doesnt feel cheap or junky. It looks super cute hanging from the mirror. Love it.

Such a cute charm to hang on my rear view mirror! I absolutely love it! Not heavy so won't weigh my mirror down. So glad I purchased this!!!

Just as advertised. Perfectly weighted. Used one for my rear view mirror and one for my key ring.

I bought this as a gift for my Mom. She loved it. Very well made but also not too heavy. Perfect balance.

Very cute. Has a nice weight to it. Does not feel or look cheap. Perfect length for my car! Would recommend.

Nice little charm. Was a gift for my wife's birthday. She loves it & has it hanging off her rear-view mirror.

I am so happy with this piece! It is beautiful. It's made so well with just the perfect weight to it. I got this one for myself but it would make a great gift. It looks awesome hanging from my rear view mirror. I just can't say enough about it. If you are thinking about getting it just stop and get it. You will not be sorry.
Guaranteed Safe Checkout