Gold Car Air-Vent Freshener Clip
Regular price $0.00 $15.99
If you order within
Arrives by
A touch of shine
An upgrade in interior feel
Add a touch of freshness to your vehicle interior with this Gold Car Air-Vent Freshener Clip. Get rid of musty or unpleasant odors today by just clipping on and turning your AC on.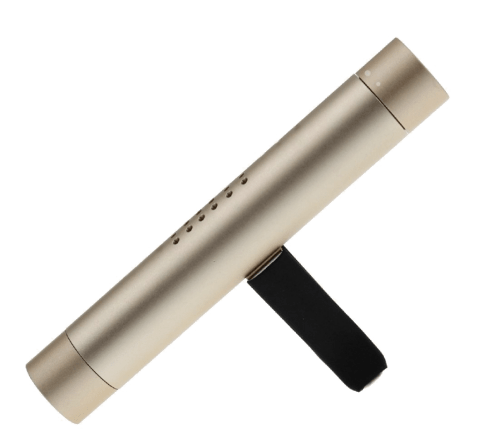 Just hit refresh by blasting the air
For saner, more pleasant car rides
Small yet powerful
Measuring just 3.3 " x 1.1" (L x W), this small, compact clip-on packs a whop of freshness to brighten and invigorate any vehicle interior.
Just clip it on
An easy cross-clip claw allows for effortless hooking onto any air vent. No complicated stickers or flimsy clips here.
Built of greatness
The little pill freshener is made of aluminum alloy, while a fragrance stick on the inside emits a natural, fresh fragrance.
Not bulky, not obstructive
Unlike some fragrance fresheners that are boxy on the dashboard or require some sort of sticky base to stay, this Gold Car Air-Vent Freshener Clip clips onto any air vent for a minimalistic look.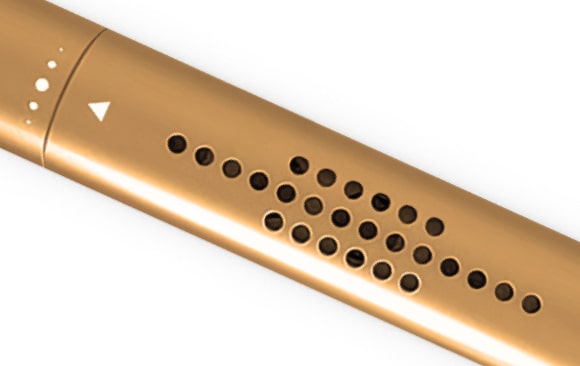 Breathe in, breathe out
Tired of smelling that old musty smell in your car? Well -- it's time to clean up and detail your interior. And tackle any lingering odors by blastin your A/C with the freshener clipped in.
I was tired of the little trees that would last about a week and constantly spending money on car fresheners. I've had the product for about a month and still use the same stick! They last awhile, I separately purchased a pack of essential oils and soaked it for a little and it still smells great! These clips are sturdy and the paint doesn't peel so they make my car look great!

These are easy to do! Hardest part is picking out an essential oil scent you enjoy. Everyone makes the mistake of smelling the essential oil directly at their nose. Try waving it around in front of your nose sense that's how you will smell it. Anyways I thought these would work good for a few weeks and then run out of scent - nope this is by far the best. And it's just as strong as day one!

I like the simple black design of the clip. It blends in with my car vent and is barely noticeable. The essential oils I use on the refill sticks typically last about 2 weeks, longer if I don't have my vents blowing air through it often. It is great to use since I can switch up the oils for different scents and reuse each stick a few times before replacing them. I like it more than using the plastic air fresheners that are less reusable.

I love this car clip because my wife is carsick and doesn't like the smell in the car. Dripping my wife's favorite essential oil to this diffuser vent clip, the car smells much better. It can make our trip happy all day long. It's fantastic. I would recommend it to my friends.

Great quality! Love that I can choose the scent and use my essential oils with them. Gave the second to my mom and she loves it too. The metal case looks sleek and compliments my car really well. I usually add a few drops to the internal stick every week or so.

I bought these the other day. They came the next day! Very well made material. The packaging is really nice. They refills hold the scent of whatever you put on them. I just used body spray I really like on one of mine. My car smells amazing. I will buy it again!!

Beautiful packaging (makes for a nice gift). I used Lemongrass Essential Oil (not included) on the diffusing wick. Hardest part was deciding which vents to put them on. Fits perfectly on any of them. Blends in perfectly. Love them!

I use these along with the vanilla oil, and the car smells amazing. These look alot cleaner and modern compared to most air fresheners, so that's a plus. They seem well made, and should last a long time.

These worked well in the wintertime for me. I was so impressed. But now that it's warm out and I'm using a.c., I've noticed I can barely smell the scent. (Yes, I've replaced the inside with a new tube and more oils.) So, awesome in the winter when using the heater. Not so awesome in the warmer months.
Guaranteed Safe Checkout