Golden Retriever On Board Car Magnet
Regular price $0.00 $13.99
If you order within
Arrives by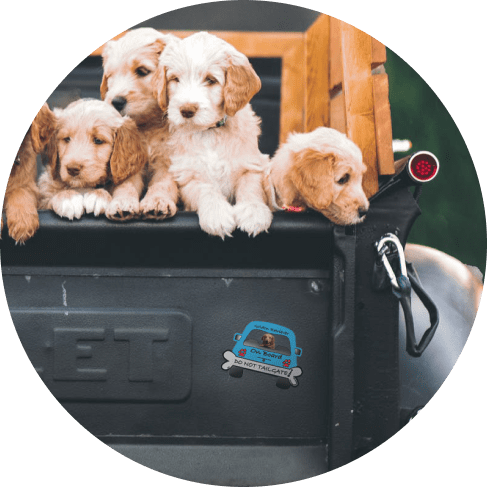 Golden Retriever colored car magnet
Are you a lucky owner of a golden retriever? Are you looking for ways to highlight your dog lover's nature? Then style your car's exterior with this Golden Retriever colored car magnet!
Golden Retriever On Board car magnet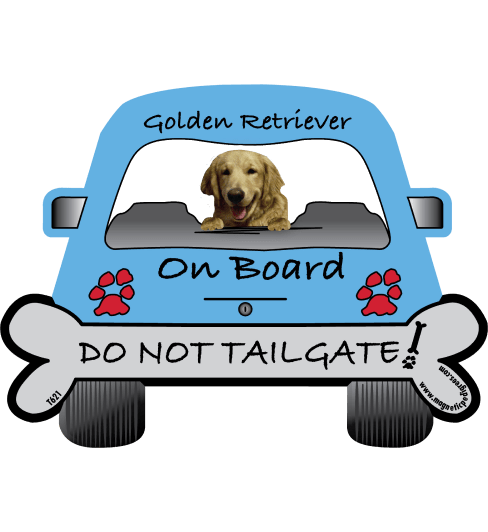 Style up any metal surface
All the car magnets by Pet Gifts USA are designed to suit outdoor use perfectly. So, don't worry if something bad happens to them: they are durable enough to survive the effects of weather!
Support national production
The manufacturer is proud to state that all the car magnets by Pet Gifts USA are designed and produced in the USA. This lets the manufacturer offer a high-quality and extensively durable product.
Not only a decoration
Golden Retriever On Board colored car magnet has a unique design and extensive durability. But these are not all the aspects that deserve your attention. Please also note that all the car magnets by Pet Gifts USA are packaged by persons with disabilities. So there's not only a decoration. This is an opportunity for you to both style up a car bumper or any other metal surface, and support a whole community!
About Pet Gifts USA, LLC
Pet Gifts USA LLC makes great pet related products, including Bone and Paw shaped magnets and stickers with fun sayings, some of which are breed related. We have items featuring your favorite dog and cat breeds. Celebrate our Armed Forces and Veterans with our Military Paws. And honor the memory of your lost loved ones with our Memory Paws. We offer a wide variety of products like T-Shirts, Tote Bags, Keychains, Mugs, K-Lines Window Tattoos, Bumper Stickers and Chompin At The Bit Horse related items. Many of our products feature artwork from renowned artist Tamara Burnett. Tamara is particularly acclaimed for her unique ability to convey emotion and personality through the eyes of her subjects as well as for her exquisite attention to detail. Art connoisseurs throughout the world have enjoyed Tamara's beautiful renditions of pets and wildlife.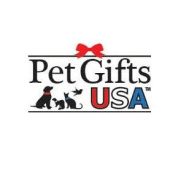 Designed In
Whitehouse Station, New Jersey
Good quality, has held up well on my car.

Love it. Very strong magnetic. Remove it before entering automatic car wash as mine came off. I found it 2 days last inside the car wash

I love it. It is exactly as it was described.

Magnet not quite as strong but worked for my husband after he attached a suction cup. He is a OTR truck driver and takes a dog with him.

This magnet appears "heavy duty" and I suspect it will last a good long time.

This looks great on my car and because it is magnetized it stays put. My dog likes the idea, too!

Love IT!!!! Thank You. Now I know my precious cargo, My Golden Retriever is KNOWN TO BE ON BOARD, drive with care around my vehicle.

This magnet is very good quality. This was a gift, and the recipient was very happy with it and couldn't wait to put it on her car.

This is a great quality magnet and holds up great in snow, wind and rain! I highly recommend this product.

Love this. The magnet is very thick high quality. Adheres to the car very well. It's large size makes it very easy to see.

The magnet is on my car when my dog is with me. So far it has stayed on without any problem.

I commute a lot with my dog and wanted something to let people know she was in the car in case we got in an accident. It attaches really well onto my cars trunk. I'm happy with it.
Guaranteed Safe Checkout