Jacob's Musical Car Charm Chime: Turtle
Regular price $0.00 $18.99
If you order within
Arrives by
Jacob's Musical Car Charm Chime: Turtle
Are you sick of permanent traffic jams? Are you looking for ways to take the edge off? If so, this Turtle Musical Car Charm is exactly what you need!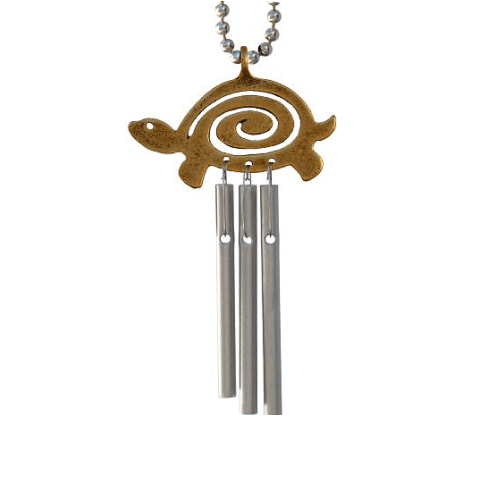 Turtle Car Charm
Always perfectly tuned!
Style up whatever you want
Hang it from the rearview mirror, decorate your spice cupboard, place it on a door knob, or use it as a holiday ornament or as a ceiling fan pull.
Pleasant & musical effect
The blending of its three notes, all tuned in the pentatonic scale, creates a pleasant & musical effect that makes music accompany you wherever you go.
By musical instrument maker Jacob Sokoloff
Made by musical instrument maker Jacob Sokoloff. Approximate measurements: 3-in tall x 3/4-in wide, on a 9-in ball chain. The longest pipe measures 1-1/4″. Made in the USA.
Perfect for gifts and not only
Please note that Jacob's Musical Car Charm Chime is packaged nicely as a gift. Plus, a 9" ball chain is included.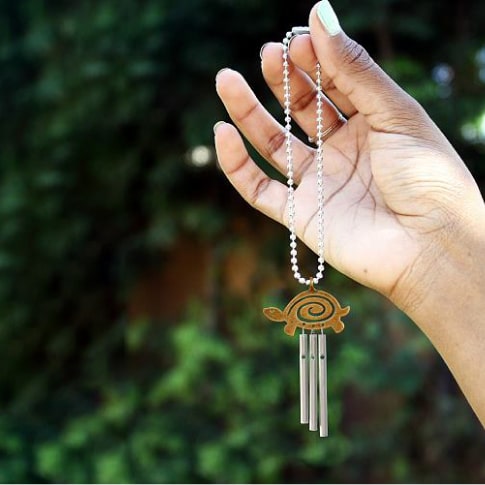 Keep calm & drive on!
What better way to soothe the soul and calm nerves in bumper to bumper traffic than with this delightful Musical Car Charm with mini wind chimes? Cast metal charm is finished in antique brass. Relaxing and pleasing sound from three perfectly tuned aluminum pipes!
About Jacob's Musical Chimes
Musical instrument maker Jacob Sokoloff has been making tuned wind chimes for over 30 years. Jacob first found success with his magical sounding steel pipe chimes. Later on, he found a way to capture the magic in a series of affordable, miniature, tuned chimes (led by the "car charms" series), which he now offers to the wholesale market. Every product comes smartly packaged, and POP displays are available for most lines. The company is proud to make 100% of its products in the U.S.A.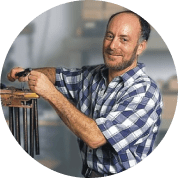 Designed In
Long Beach, California
Adorable wind chime to hang from a rear view mirror. Good quality.

Smaller than I expected...I guess I should have read more closely. I hung it on a door knob, so I could enjoy it even though it is small.

Since I have two of these I bought this one as a present and my friend loves it!

Not much sound, but cute in my car.

Absolutely like the size and the chimes aren't loud and arrived very quickly thank you

I love my little chimes. They make me happy as they chime away on my daily commute

Everything was as described. I use the chimes as gifts for my chorus members. They are a perfect little something.

These are dainty with a lovely little tinkle that is not so loud it will get irritating while driving. I have had several people comment how cute they are. I plan to buy an additional set.

Great wind chime for your car. Hit a bump or go around a corner and you hear this little chime that is so pleasant. Experience an upsetting driving moment, just reach up and tap it for a pleasant reminder of peacefulness.
Guaranteed Safe Checkout