Keyring 10000mAH Digital Display Power Bank
Regular price $0.00 $30.99
If you order within
Arrives by
Super power is here
Never struggle with low battery for your devices again with the Keyring 10000mAH Digital Display Power Bank.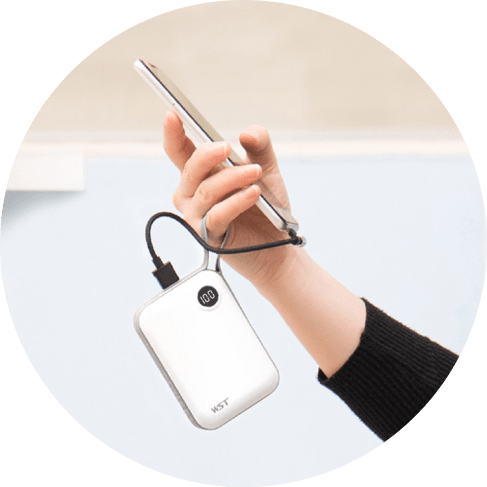 Clever LED readout
A bright LED readout also informs you of your power bank's battery percentage at all times.
No bulk or hassle
Measuring 3.9" x 2.8" x 0.9" (L x W x D), this small power bank is easy to slip into your pocket, purse, or backpack for on-the-go power-up convenience.
Bring-along power you'll love
With hours of screen time on smartphones, devices can tire out quickly -- this quick-charging power bank can get you back at 100% again in no time.
Built to provide the juice
With 10000 mAh capacity and 5V input/output on a rechargeable li-polymer battery, you get dependable charging power that's always on standby when you need it.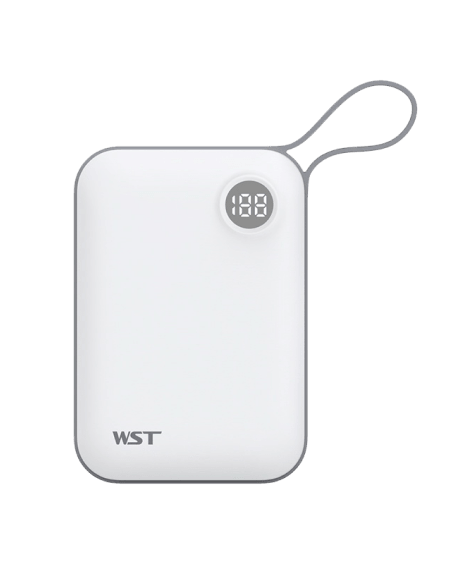 See double the help
Charge up to four devices with the dual-USB outputs and dual-USB inputs (Micro or USB C).
Smooth feel + build
Elastic TPU creates a solid border (with a finger ring) while ABS plastic throughout lends a dependable feel.
Everyone can use a helping hand
That's why the Keyring 10000mAH Digital Display Power Bank is a clever, ready-to-go (and power up on the go) solution for anyone who has a smartphone or tablet. Never suffer through the panic of your phone almost dying again with this plug-in lifesaver.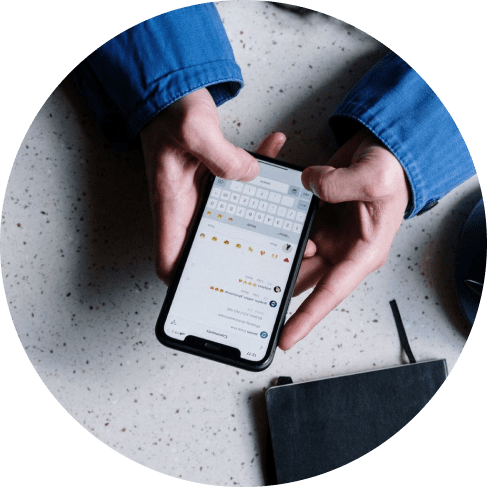 This keeps my device charged all day.

Product is easy to use, small for travel.

I bought the second one. It's really easy to use.

Works exactly like it should. Keeps charge for a very long time.

The power bank works well and I am hoping it will last too. I am happy with it.

Fast charging, portable, and holds a good amount of juice. I highly recommend.

I like the thickness of the charger & that it can charge up a few devices at a time.

I liked it a lot. I was looking for a good portable charger and I found it. Thank you.

The best thing is the display that shows the battery percentage of power left in the charger.

Great for travel or everyday use. Long battery life. I didn't need to charge it once while traveling.

The style is very novel, the quality is very good, charging is very fast, and I will continue to buy it in the future.

Product was amazing! Weight is really light. Design is great! I'm in love! Charges very fast! Highly recommend!

Exactly what I wanted. I wanted to carry extra power for my phone and wireless earbuds. This is perfect. I love the led display that tells me how much charge I have left.

I had been researching power banks for a while. I'm so grateful that I did. Works wonderfully on all my devices. Great value for this product. very easy to use. I would definitely buy it again.
Guaranteed Safe Checkout