La Brisa Grey Essential Oil Diffuser
Regular price $0.00 $30.99
If you order within
Arrives by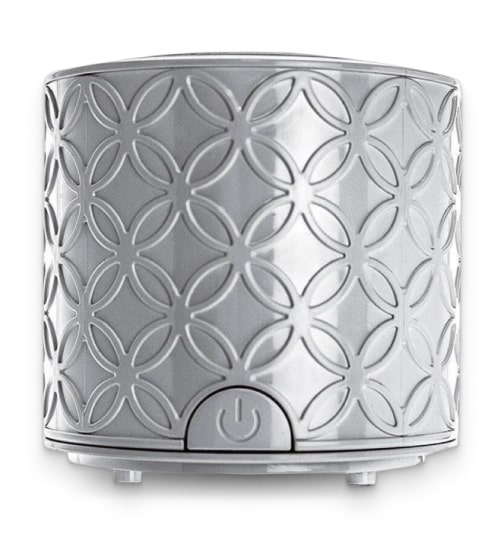 La Brisa Grey Essential Oil Diffuser
Convenient aromatherapy available in three fashion colors
Are you surfing the Internet in search of an essential oil diffuser that works without the use of water? Say no more! Take a look at La Brisa Grey Essential Oil Diffuser by Greenair Inc. It's a traveling-friendly oil diffuser that doesn't require the use of water. Do you think that's it? It's only a start!
La Brisa Grey Essential Oil Diffuser
Your favorite scents wherever you go
Classy oil diffuser
Welcome to convenient aromatherapy available in three fashion colors without the use of water. Light Modes: Warm White/ Color Rotating/ Off.
Considerable coverage
Despite the fact that this oil diffuser is not large, it's efficient enough: it's able to cover up to 200 sq. ft. and lets you surround yourself with your favorite scents.
Traveling-friendly
This oil diffuser is 3 AA battery powered. What's more, it can also work through the cable that is included.
Compact and safe
Please note that this oil diffuser is extremely convenient to take with you wherever you go. Its dimensions: 4.5 x 4.5". 3 oil pads and a USB Cord are included.
Planet-friendly oil diffuser
Besides its cozy lightning, different operation modes, considerable coverage, and so on, this oil diffuser is a planet-friendly solution: it's made of BPA-free plastic.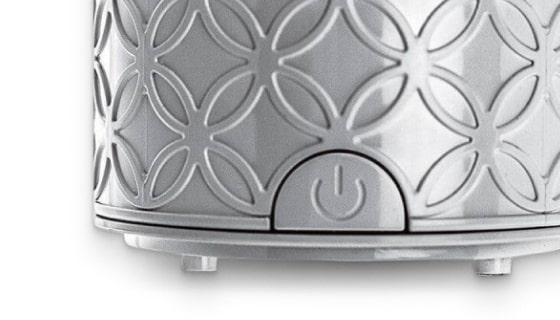 That price point and the quality is awesome!

Product arrived and works as described. It was easy to set up and use.

I really like this diffuser so far.

3 years later and this diffuser is still going strong!!

I got this for my wife, and she absolutely loves it

This product is everything it is said to be!

It was a great purchase and has lasted for two years with nearly daily use.

I like it so much I am buying more for other rooms!

This is wonderful. True to it's advertisement. Neat, compact, easy to use and looks great on my dresser

I will be ordering another one. I really like the fact that the information sheet had contact info for the company.

I have another one exactly like this and I love it. This diffuser is so easy to clean, really quiet

Very quiet. Loved my first diffuser so much I bought another. Pretty and simple. Would buy again.

I absolutely LOVE my diffuser! I have used it consistently for 2 1/2 days. I have tried several of my oils in it and it is amazing! My house smells so good.

I'm absolutely amazed by the quality of this product! LOVEEEEEEEEEEEEEE it! This a great buy. I use this as a way to relieve stress and to fill my home with calming smells.

We have really enjoyed this humidifier. In fact, we loved it so much we bought another one.

Bought one when my first child was born and bought a second when my second was born. They hold up to daily use and for almost 2 years not given us an issue at all.

It is at home in the office, the hotel room, or anywhere you need a little more atmosphere. Adding some essential oil is a nice touch as well. I'm very happy I purchased it.

I'm new to essential oils and diffusing them. This diffuser is perfect for our needs. Small, yet effective. Beautiful design. This is a definite keeper and I will possibly order at least one more in the future.

We use this while we sleep and it's been great! Very low noise level and great scent output. My husband has pretty high anxiety levels so we blast lavender during the night with the lights on this unit off. It usually lasts through our whole sleep though the tank isn't huge.

This is the second humidifier I've bought and I love them! I have one for our bedroom and bought one for my son this year. It's easy to use, I love that there are intervals, it doesn't need to stay on all night. I add lavender essential oil to mine each night and the smell is wonderful - a nice way to get to sleep. The mist is cool and very easy to direct - would highly recommend!

Have only been using this for a week, which is a reason for only 4 stars. If this product lasts then it is 5 Star!

The look doesn't fit my home style, but the product itself seemed to be nice

Great product but didn't like how the button is really hard to push.
Guaranteed Safe Checkout