Leather Repair Gel
Regular price $16.99 $16.99
If you order within
Arrives by
Restore old and worn back to near-new
Got cracks, holes, and signs of undesirable aging on your leather seats, couch, or bags? Repair of this kind of damage can sometimes cost a lot of money -- and even require a team of pricey professionals. Take the power of leather restoration and repair into your own hands with our Leather Repair Gel.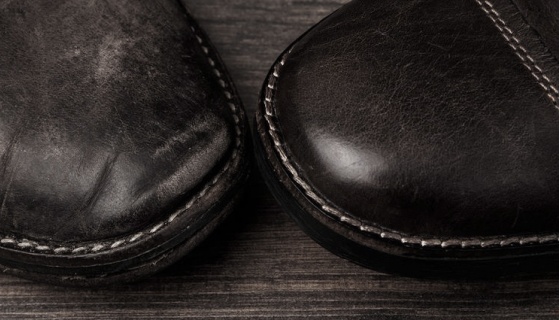 Like almost brand new (it's all in the gel)
Our Leather Repair Gel is a super-fast drying repair adhesive compound that can resurface scratches, peeling, sun damage, and scuff marks. Our formula ensures a smooth finish that doesn't oxidize over time.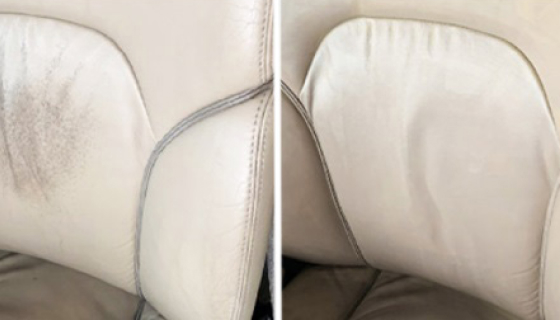 Three steps to a smoother surface
It's easy and fuss-free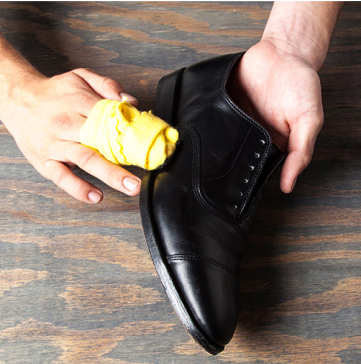 Step 1
Apply the repair gel on the damaged leather surface, ensuring a flat and even layer of product.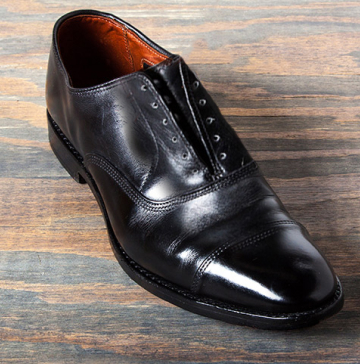 Step 2
Use a hair dryer or wait for the gel to surface-dry.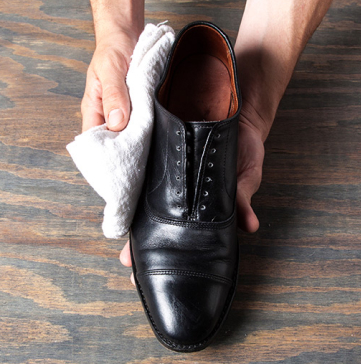 Step 3
Polish the surface or color it depending on your needs.
Work your magic on just about anything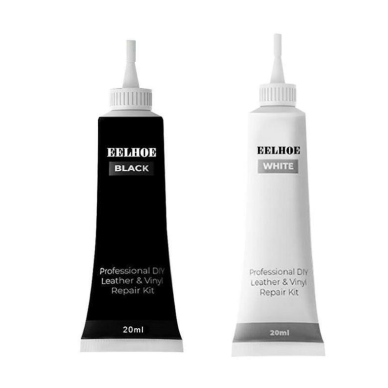 Couches
Handbags
Vehicle steering wheels
Boots
Shoes
Vehicle dashboards
Belts
Jackets
Arm rests
Ottomans
Great! Covered damaged leather nicely. Great follow up and assistance offered by seller.

It looks better than before. I tried and tried to match the color but knew what I was missing was red for my faux leather jacket that was peeling just under the collar. Finally, I decided to try adding red acrylic paint and it didn't take long before I had almost exactly the color I needed. I will add a couple more layers and hope it doesn't look too much like a repair. I couldn't wear it the way it was so I figured I couldn't ruin it any worse.

I was convinced I had to toss my favorite leather cushions because they were flaking and cracking. But I didn't a little research and I decided to try this out and it worked wonders! Yay!!! It just takes a steady hand and patience.

C*******r on Aug 22, 2022

My leather seats never looked so good without lots of hard work.

Easy to use on leather seats.

No issues I love repair gel.

This leather repair gel worked great for my well-loved leather jacket.

Highly recommend to renew leather!

I am very happy with the result.

Works very well, I applied this to an old leather sofa and it restored it well.

Best money I've spent in months. I've used this product on an old couch and new chairs. It made the couch look good again.

I don't have anything to compare this to, but I love the results I've had with this product.

This is the best product for expensive leather furniture !

This product is great. I use it on leather couches, leather hand bags, leather coats. It brings them back to life and keeps the leather soft and supple.

I enjoy finding old leather goods and bringing life back to them. Don't let good leather go to waste!

This product deserves a review. I was skeptical at first but I was desperate and needed to repair my sectional leather couch. I had a six inch rip from my dogs and it was a huge eye sore. I mixed the paint per the color chart and adjusted a bit to darken tone. The color chart is very easy to follow and accurate. I applied about three coats while allowing drying time in between and am amazed at the results. I've had family and friends over and they can't even tell I've repaired it! This product saved me from buying a new sectional. I've attached a pic of what the repair looks like, you can still tell but only if your looking for it, the adhesion is very good and it has prevented the rip from spreading. Lovin' the results!

Husband didn't care for leather recliner and both cracking and rubbing off of color happened over time. Decided to try this repair kit and am happy with results. As other reviewers have mentioned customer support is super! Applying my mixture using a cotton ball slightly dampened with alcohol worked best for me. This is especially true when covering an area that has no cracks but has faded or rubbed off color.

I should have taken a before photo so I could show the difference but I didn't. We had one big tear in our "pleather" sofa as well as many scratches and small holes. Most were made by our cat walking on the couch and her nails just made little pin holes. The tear was about the size of a quarter and was caused by a bug spray coming in contact with the couch and delaminating it. I have to say, this product does a better job fixing large holes/tears than small. Our couch is chocolate so I used the black. I also did't need the patch material. Applied one coat, gave about an hour to dry then reapplied. You can't see the big hole unless you look for it. so much better than before.

I used this leather repair kit to repair a set of leather stools that were in horrible shape. The product worked great! However, there was not enough product to complete my repair. I think this is an excellent product for small leather repairs. I would love it if the company sold larger tubes of individual colors but as of this writing they do not. I have also have leather chairs to repair. I'm including the before and after photo of one of my stools.

The black matched my one year old black leather jacket. It was easy to apply, but don't know about the durability yet.

This product works fine to fix small areas. Will update in a few weeks to how well it holds up.

I'm really glad I managed to find such a good stuff online

It's a pretty simple concept to use. Comes with all the proper tools and lots of colors to mix to make your own seat color. It seemed to be hard to find my seat color but I got it as close as possible. The instructions say it will take a few coats and that's very true I think I got to 3 coats before it was good enough for me.

Very good, i think i will buy again, white one too.

Worked well to fix small crack in my leather car seat and a large tear in my vinyl arm rest. Holding up well after 30 days. Wish the bottle was bigger.

Just what I need for my upcycling project. thank you!!

It did worked on a genuine leather sofa. On the hunter boots to be honest it doesn't do much.

The gel does get the job done if your not expecting magic to happen.

This worked great! I have a cat that scratches all over my leather sofa. I couldn't really fix the scratches with this because there are so many, however, you can't see them anymore! One thing that helped was using an old rag and rubbing the product on in large circular motions. It covered the scratches and blended better than the brush or spatula.

I have a cheap-ish leather chair that, after quite a bit of use, started to really fall apart. It developed large cracks and wear-areas in which the outer layer of leather was peeling off. My husband started asking whether I could glue fabric over the holes or even cover them with contact paper...ugg! So I started to research and found this gel. Simply put - no need in contact paper!

If you do your prep work and take your time this product works great. I have even a bit leftover to touch things up later if I'll need to.
Guaranteed Safe Checkout