Magnetic Car Phone Mount
Regular price $0.00 $18.99
If you order within
Arrives by
Sleek support to uphold your phone
Get solid performance for behind-the-wheel safety and convenience with this Magnetic Car Phone Mount.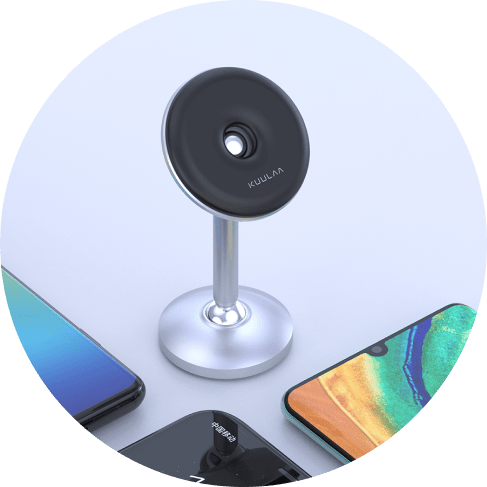 Elegant design
High performance
360-degree swivel
At the base of the magnetic ring is a swivel that allows for adjusting your phone to any angle.
Scratch-free build
The magnetic ring of the holder is covered in silicone for zero scrapes on your phone.
Magnetic sticker included
Your purchase includes a sticker-backed magnetic that can adhere to your phone for effortless attachment to the magnetic phone holder ring.
Powerful adhesion for rattle-free performance
Six sturdy built-in magnets in the ring of the phone holder provide a strong hold that holds up through rattles and bumps in the road.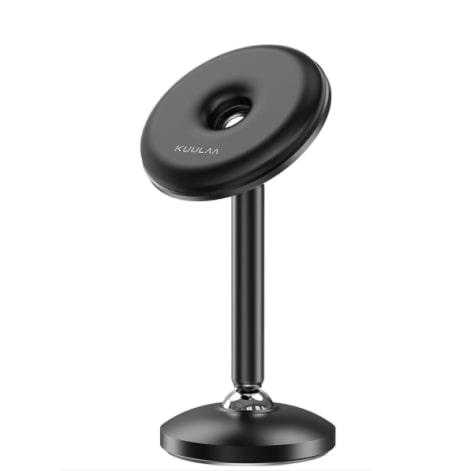 A versatile car accessory
Add elegance and function to any car, truck, or SUV with the sleek Magnetic Car Phone Mount. It's a perfect gift for any driver.
So sturdy & secure! I have at least 4 phone car mounts, and have easily spent over $75 on them (combined). This item is everything the others weren't. Don't be fooled by the low price. It is awesome!

This is a pretty good phone holder. Only thing I have a problem with is the suction cup part also has stick-um stuff on it, so it's pretty hard to remove.

This is super easy to install and the instructions to me weren't clear but I did it right and the magnet is super strong so your phone won't fall. I love it because it doesn't take my eyes off the road and makes me a safer driver.

I found that I liked this cellphone holder better than most. I like the expandable arm. I found that it is made out of high quality. The magnet is strong and capable of holding the phone without it falling off. Definitely a great product!

I only received this yesterday but have been playing around with mounting options for the magnets etc. First the unit has a very strong magnet and appears to be a quality product. Also I liked the color, its shape and the whole concept. It works perfectly, recommend it.

Like many others, I've been on the hunt for the perfect mount for my phone. I came across this one and after much debate, decided to take a chance on it. Delivery was fast. It arrived as shown and was easy to work with. This is an excellent and affordable mount and I'd definitely recommend it!
Guaranteed Safe Checkout