Magnetic Hold Air Vent Phone Holder
Regular price $0.00 $14.99
If you order within
Arrives by
Just clip + go
Convenience is easy
From suction cups to flimsy twisty knobs, holding a phone in place can be a real challenge. Thankfully, the simple design of this Magnetic Hold Air Vent Phone Holder makes in-vehicle phone handling a cinch.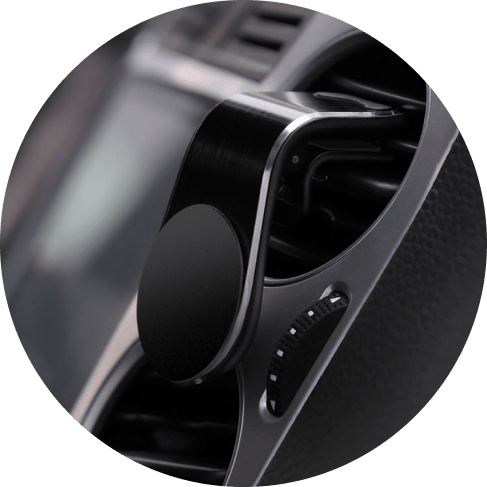 Sleek design
Strong, durable hold
Easy to attach
A tab on the phone clip allows for effortless attachment to any car air vent.
Last forever
Our clip is constructed of aluminum alloy, ABS plastic, and polycarbonate for longstanding support you'll love.
Zero bulk, zero fuss
Unlike many clamp-design phone holders, this Magnetic Hold Air Vent Phone Holder is super sleek and compact, taking up little room and zero difficulty in getting to work.
Let's stick together
To ensure the strongest hold, this holder utilizes a sticker magnet for your phone that attaches right to the magnetized surface of the phone holder.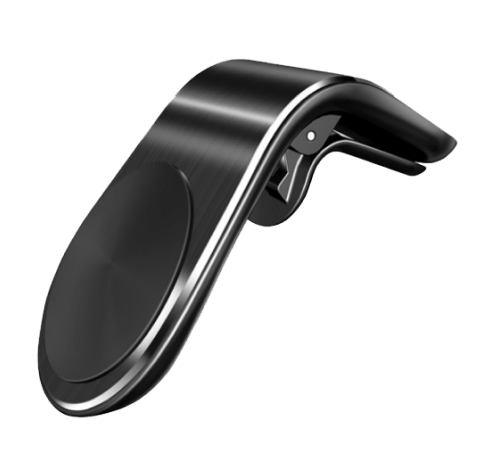 A great way to hold on
We could all use a little help behind the wheel. This sleek Magnetic Hold Air Vent Phone Holder reduces bulk and frustration with a modern way to keep your smartphone in place as you follow navigation or keep your device steadily in place.
Awesome stand, I take for the second car, on the first I have been using it for a month. It is attached securely on the pits and you can move the phone itself a little but it will doesn't fall down.

Magnet is strong and it is kind of hard to detach the phone. The bracket of the holder cannot hold to vents strong enough. The phone stays, but the clamp not. :)

The holder is cool, it looks like it was made for my car. It keeps the phone well, only through a thin silicone case. My redmy 5 isn't heavy for it.

Just a terrible magnet, twice the phone fell on the floor. Glued the magnet on the phone-badly holds, bought a special cover with a magnet-badly holds!!

The holder is good, but the magnet only holds if the metal circle is pasted on the case outside or phone without a cover.

The holder is much more smaller than it appears in the pictures, but it holds very good, no problems with iPhone 6/S.

Excellent holder, conveniently attached and perfectly holds the phone. I order this model for the second time.

It's a great choice! I have an Iphone 12 max pro, which is heavy, supports it very well! Good product.

The quality is good, keeps the phone excellent, but not quite easily placed in the deflector.

It's very good, the magnet is strong and holds the weight of the iPhone 12 Pro Max perfectly!

Nice thing. Holds tight. I ordered for my husband and father. We like it. I advise definitely!!!

Excellent piece, strong magnet

This holder is excellent.
Guaranteed Safe Checkout