Marble Laptop Case
Regular price $0.00 $41.99
If you order within
Arrives by
Marble laptop case from Mustard
Say hello to your most prized possession
Do you need your laptop to be portable? If so, say hello to your most prized possession: your laptop case. Mustard's luxurious Marble Laptop Case will save your laptop from bumpy commutes. Super soft aqua plush lining that adds an eye-catching contrast, protecting from scratches and dust. High-quality finish. Fits 13" and some 14" laptops.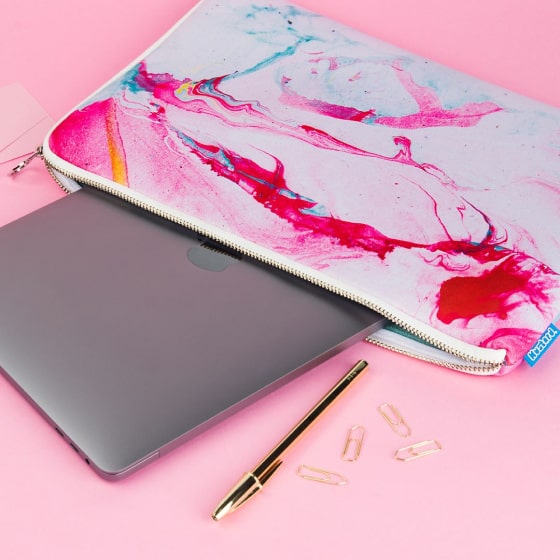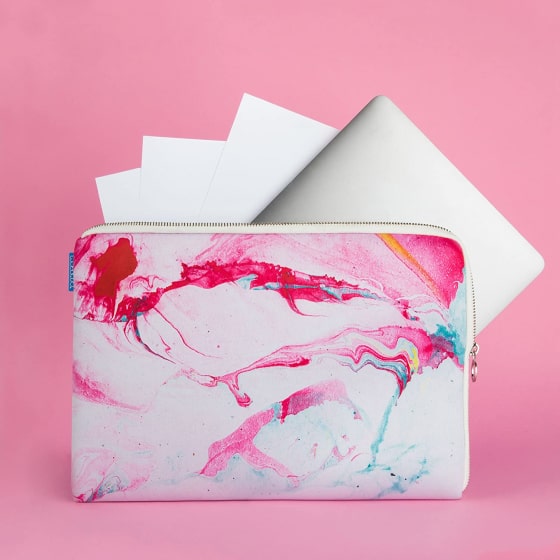 Marble laptop case
Keep your laptop safe and make it look perfect
Style up your laptop
With a chic and on trend pastel pink and turquoise marble design, this product is a premium fashion accessory. The aqua plush lining adds an eye-catching contrast.
Designed for 13"-14" laptops
This laptop case fits 13" and some 14" laptops, including 13.3" Macbook Air, 13.5″ Surface Book 2, 13.3″ HP Spectre x360 13, 13.3″ HP ENVY 13, 13.3″ HP Pavilion x360 13, 13.3″ HP Envy x360 13, 14″ Lenovo Yoga 920, 13.3″ Lenovo, ThinkPad L380 Yoga, etc.
Easy access and fuss free
The case has a corner zip that slides smoothly so your laptop will always be in reach. The slim design lets it fit effortlessly into tote bags, backpacks and briefcases.
High-quality finish
The outer layer is made from a soft neoprene, making it spill-resistant and lightweight, and giving it a premium finish. The plush lining protects your laptop from scratches and dust.
100% safety and style
Forget about scratches and dust on your laptop while transporting and not only: this laptop case is created to solve these issues! BTW, its designers paid attention to its appearance. It's able to impress anybody!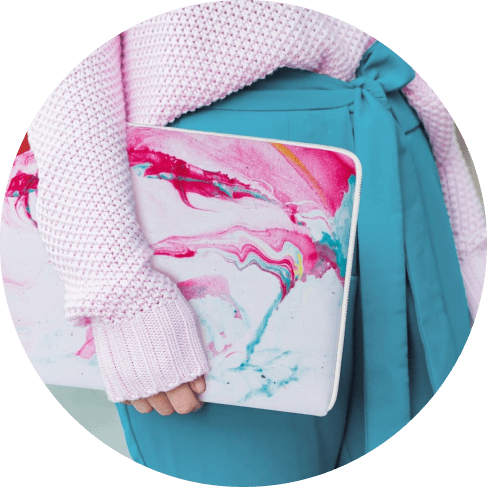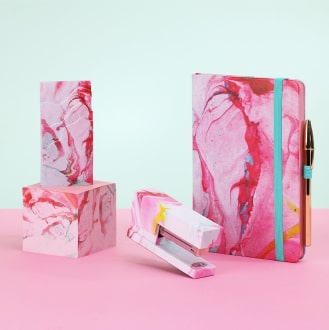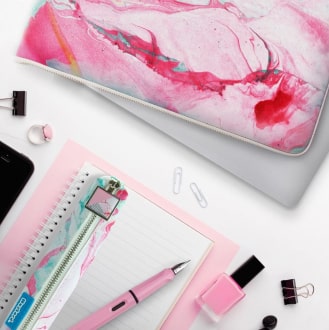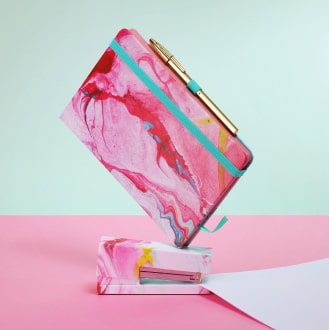 About Mustard
Your desk: The place where your ideas are born, where the magic happens. A place you spend almost the same amount of time that you spend sleeping, a place you call home that becomes your extended home. In fact you've probably spent more time staring at your screen than in to the eyes of those you love. You've probably eaten more lunches at your desk than at your dining table and let's face it, your desk is an extension of you and If it isn't, then it needs to be! Cue Mustard, the desk police, the desk ambassadors of the world! We are here to save your desk from the bleak, the mundane, the humdrum. To bring flavour, colour and a sense of belonging all neatly wrapped up in a fashion led package. And who is this company named after a quintessential English condiment? Mustard are a team of designers and trend hunters headquartered in London with offices in New York that bring the perfect combination of design and commercial prowess to the stationery world. Our quest is simple! Mustard wants 10% of the space of every desk in the world. A movement we believe in with evangelical determination. A movement that requires your support for it to happen. So join us, let's give desks out there some appreciation! Because the more love we show them the more they will love us back and our day will be just a little bit more special!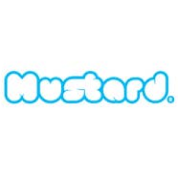 Designed In
Jackson Heights, New York
Really lovely item. Fab colour and very protective

Love the colour and the material!

Compact and well made. Will give good protection for my new laptop!

Lovely chromebook case, quick delivery and great price!

Great laptop case. Value for money and great quality.

This was for my granddaughter. She loves it. it's perfect for her laptop.

Excellent quality. Well padded with soft fabric inside. Provides good protection for my new chromebook.

I am really pleased with this purchase because it is easy and light to carry, waterproof and really durable. It looks really nice too.

This is a great laptop bag. Great color, padded for safety. I love it!

This case is premium especially at a very good price. This is neat and well worth it.

Delivered promptly and undamaged. Colour as described and as requested. Fits perfectly for my laptop. Pleased with a purchase.

Fitted beautifully! The case is of excellent quality and thickness. Was unsure wether to order but extremely happy I did. Seems waterproof too as splashed some water onto the case and it rolled off.

Bought a new MacBook Air and was looking for a good quality case. This certainly fits the bill. It's well made of what appears to be quality material that will be hard wearing. Soft padded interior gives great protect to my device and outer pocket is great for holding accessories. This case doesn't look cheap but was actually a great price.

It's a great looking product. Oddly, the problem for me as I was expecting a smaller product (probs my fault for not reading the description properly....🤦‍♀️) I wanted something that would fit into a large handbag. Having said that, for travel purposes, when all I want to carry with me is my laptop, phone and a book, this one will be perfect.

Lovely case but returned as daughter wanted something brighter.
Guaranteed Safe Checkout