Medieval Knight Armor Head Air Freshener
Regular price $0.00 $17.99
If you order within
Arrives by
Hello, knight in shining armor
(Freshen up your ride)
Combine mood-boosting function with old-world style through this one-of-a-kind Medieval Knight Armor Head Air Freshener.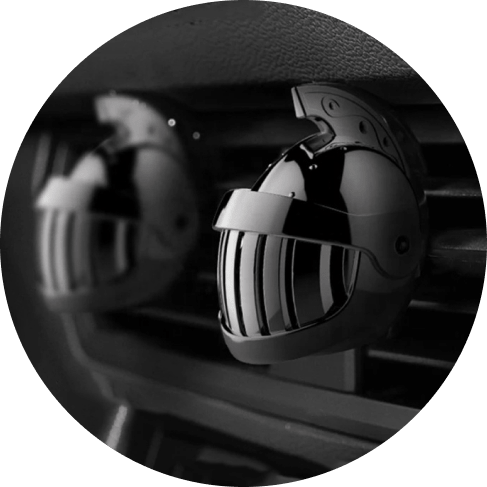 Be suave + cool
Here's the right gear
Pop in the freshness
Your purchase includes one fragrance tablet that you insert into the knight's helmet.
Long-lasting charm
This Medieval Knight Armor Head Air Freshener is crafted from aluminum alloy.
Easy installation
A claw-grip clip is included and snaps right into the back of the knight helmet for easy clipping to any air vent.
Small but charming
Knights are usually tall and overwhelming figures, but this knight head measures just 2.1" x 1.7" x 1.7" (L x W x D), for a non-intimidating presence.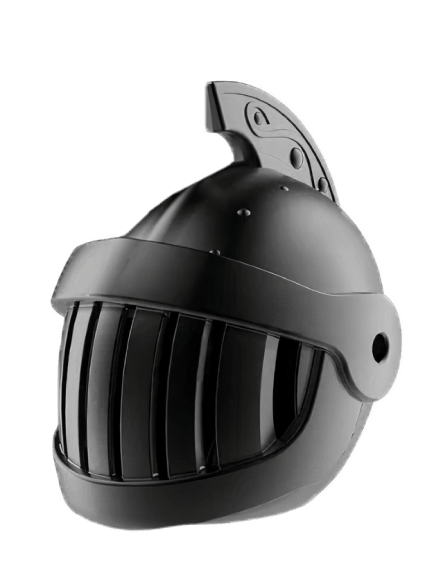 Invigorate your space
Say goodbye to foul stenches of trash, leftover food, or residual smoke with this get-fresh solution that can really refresh your car interior.
What a great idea! I had the kind that came with a little gel pouch and it leaked on the front of my dash creating a permanent blemish. I love the concept; my car always smelled fresh and clean. I wanted something that would be safe and also to cover up the marks. I found these! I can use my own essential oils - even better! I create my own scent and it's both safe and natural. Just put a few drops of your desired oil onto the pads. I put the oil on both sides of the pad. Place the pad inside the little container - snap it shut and clip onto your air vent.

I didn't read the description well, so I thought these would be bigger. Aside from that, they work great, it's awesome that you can change the felt pad (and it came with a lot of felt pads) to easily change what scent you are using. Will def buy again if I need more for other car's and vents in my house.

These are really good quality but smaller than you'd imagine. They have a really good weight to them and the clip with the rubber is strong and doesn't scratch the vent blades. I love the designs too. I love that they give you a lot of felt discs, it'll be a while before I use them all. I wish it would open just a little bit more so you can easily drop the oils on the pads. I don't know how much I put on them so I worried it would leak. I would definitely buy these again.

These are beautiful and look great in the car. The scents don't really last long so I would suggest leaving small bottles of the essential oils in the car to make it easier to refill the pads. I have to refill about every 3-4 days for the scent to be fresh.

Ordered them a few days ago and already received them, shipping and delivery is fast, love the black finish, plenty of pads to change up the color, fits and sits in the vents well, no rattle or slipping off (but I've only had them a few hours)...now I just have to find some good essential oil that doesn't stink

Really neat idea, just requires finding quality oils and you have a nice (closer to) natural car scent scheme. I believe it is hard to find truly trustworthy essential oils that aren't just chemical representations of scents. That's no fault of this product, but this product is only good (for me) if you can find trustworthy yet powerful oils.

Great quality product, has good weight and the pattern is awesome. It took a bit for me to realize they are not scented, but not a problem. They should offer oils to purchase with it. I think it will go well. I love this product & for a great price!!
Guaranteed Safe Checkout