Mini 10000mAh Digital Display Power Bank
Regular price $0.00 $29.99
If you order within
Arrives by
Never be without it
Never be without your phone
With hours of screen time on smartphones, devices can tire out quickly -- and be low on battery. (And that's not a good thing). With our high-powered Mini 10000mAh Digital Display Power Bank, you'll get the quick-charge assistance you need to be at 100% again in no time.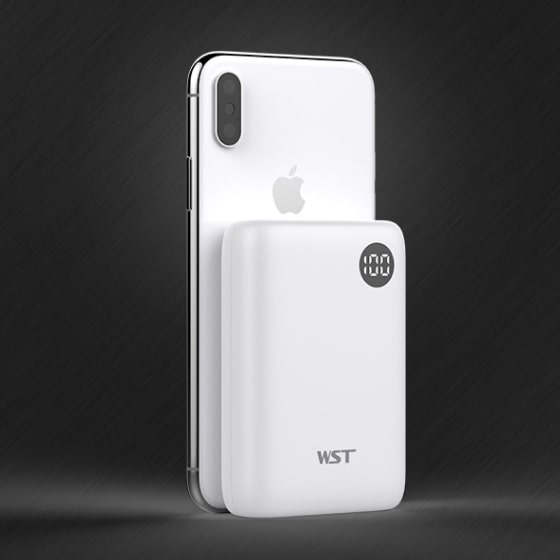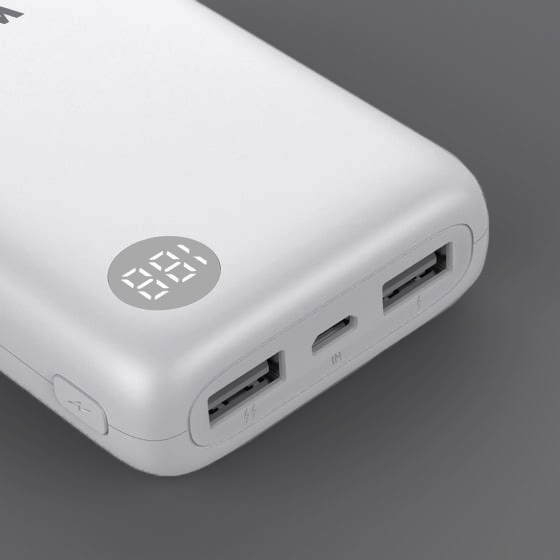 Depend on it. Rely on it. (Because it's there to help).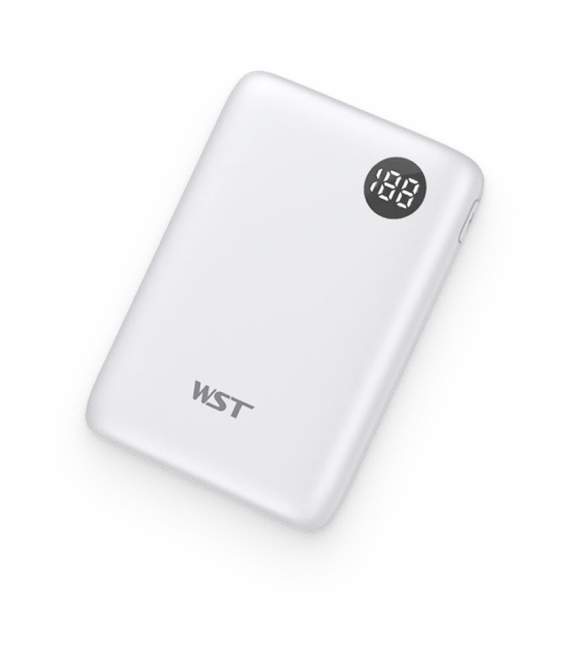 Built to provide the juice
With 10000 mAh capacity and 5V input/output on a rechargeable li-polymer battery, you get dependable charging power that's always on standby when you need it.
No bulk or hassle
Measuring 3.6" x 2.5" x 0.9" (L x W x D), this card-sized power bank is easy to slip into your pocket, purse, or backpack for on-the-go power-up convenience.
Never run low on power again
Charge up to two devices with the dual-USB ports; a bright LED readout also informs you of your power bank's battery percentage at all times.
Very helpful battery pack! For 10000mAH it's so small!

Bought this cute power bank a couple of months ago, and it works very well!

It is compact and provides two full charges for my Samsung S10+. It also retained the battery power in between charges.

I love taking this one camping. Great for in the tent or if you go on a very long hike you can be assured always have power to your devices.

I can't say anything bad about this charger. It would probably charge my phone completely about 3-4 times. I would recommend this product.

Bought for a trip and continue to use. Super fast and I love how it will charge my phone at least a couple times depending on how dead it is. A must have when traveling.

Great compact portable charger. Fits almost anywhere and isn't too heavy. Is able to charge my phone about twice fully. Overall good purchase if you are looking for a nice sleek everyday charger.

Bought for my son to slip into his backpack to ensure the phone always has a charge. He is in high school so the backpacks are heavy from so many books. Love how lightweight this is. So far so good. I have other chargers but like this one because of the digital display and not adding weight. Might replace mine with this one.

Works as described, I personally use it for work to keep my phone and speaker going through the night and after 10 hrs I tend to have juice left to keep charging if needed. Also handy for on the go, I usually throw it in a bag with micro usb and lightning cords which makes me a pretty popular guy when someone is in need of charge.

This portable charger is excellent for travel and other uses. I like the fact that the charge doesn't run out when it's not in use and works fast . whatever the amount of charge I use, it remains at that amount until I use it again. The battery life is displayed on a tiny LCD screen. It's also a slight extra weight in my purse but that's alright. Great buy.

I was looking for a portable charger that is small and not bulky and that fits in the pocket, I found this and decided to buy it because of the good reviews I've read. Actually, I bought 5 of these to give to my sisters and sons, they like the size and the battery level display to tell you how much juice it has left. It charges the phone fast and the power bank charging also is fast. For a 40% battery level on the phone and plugged to a fully charged power bank, within just an hour the phone went up to a 90% with still 75% left on this battery pack. I think this is pretty good!!

Works well and good for traveling, but only charges my phone like 1 and a half times. Could be smaller since it doesn't hold a good charge to charge my phone.

Nice for the price. It's really tiny, like half the size of my iphone 11. It's not fast, but it has pass-through charging and keeps two phones charged all day.
Guaranteed Safe Checkout