Mini Starfish Car Vent Air Freshener
Regular price $0.00 $14.99
If you order within
Arrives by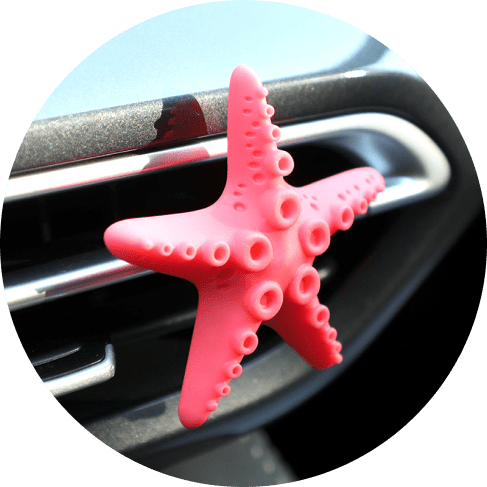 A cute little friend
For a fresher, cleaner ride
Add a touch of clean and calm to your car with this Mini Starfish Car Vent Air Freshener. Kick funky smells, smoke, or lingering odors from last night's takeout to the curb with this smell-good-powered solution.
A little decoration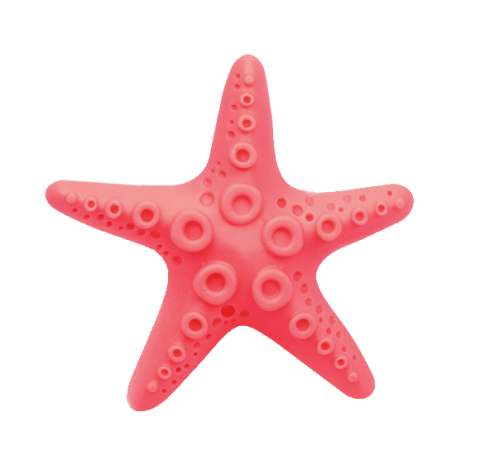 Just clip it on
This little starfish features an attachment air vent claw that clips onto any air vent for instant fragrance that can be ultra powered by blasting your A/C.
Oh, sweet cherry
Enjoy the alluring scent of fresh spring cherries in this rosy-pink starfish.
Time to freshen up
If your car has been dirty for a long time, elevate your cleanup game and hit a major refresh with this tantalizing Mini Starfish Car Vent Air Freshener.
The starfish air freshener is cute and really well made. The scent seems nice, fresh, & not too strong. I got this super cute little car vent air freshener to go in the gift boxes I am putting together for my sisters and girlfriends. After receiving it today, I ordered a few more because it's so awesome!

This air freshener is the cutest addition to my vehicle!! The starfish is bright and cheery, easy to put together, the clasp holds it tight so there is no wobbling or falling off. The best part is that you can move the vents while it is attached. Everyone should have some of this for their vehicle!!

It looks so cute in my car! This air freshener adds the perfect little touch. The packaging it comes in is just plain clear plastic. The smell doesn't last long, but I added essential oils to it so now it's good as new!

Perfect for my car theme. Easy to assemble. Easy to install. Just like the picture. The scent that comes with it wasn't needed because I purchased my own scent. But it was a plus. Happy w/ my purchase.

I like the look and easy set up of this item. However, I am concerned about where to find the actual fresheners that will fit in the slots.

I didn't buy it for the scent. It's just so cute I had to have it! I am happy to say that this is exactly what I wanted and it looks great in my new car!

Bought this for my daughter's car. She was so excited when it arrived and were nice scented. It's super cute.

It's super cute. The scent is fine, but not spectacular. Almost like clean laundry or similar.
Guaranteed Safe Checkout