Mini Sticker Quartz Clock
Regular price $0.00 $14.99
If you order within
Arrives by
A fancy touch
Read time the old-school way
While most modern cars no longer feature traditional built-in analog clocks (everything is digital now), you can always add that old-school touch with this Mini Sticker Quartz Clock.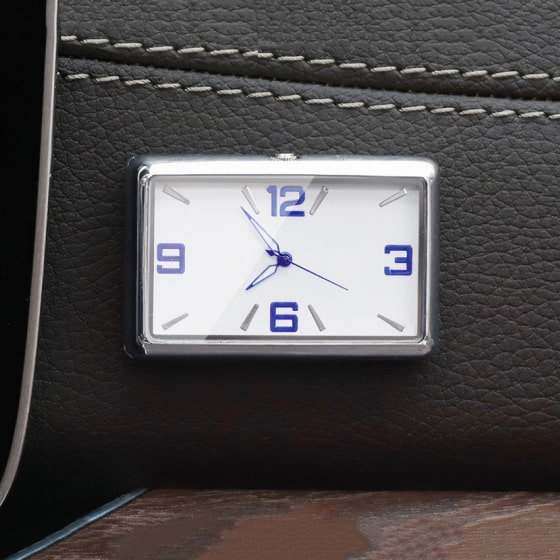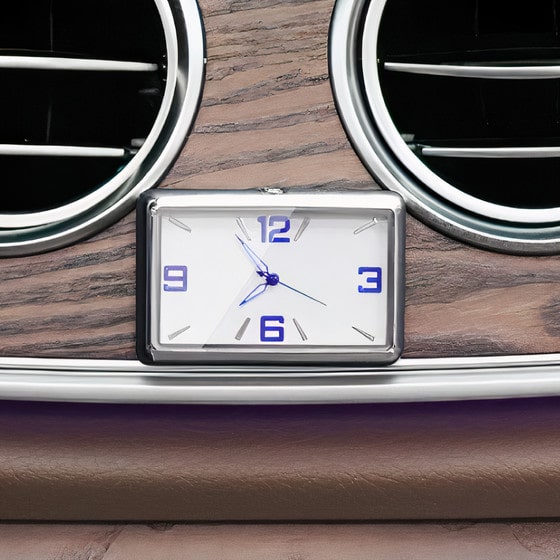 A classy look
(Without breaking the bank)
Tell time your way
Prefer reading a traditional clock? Just stick this real clock onto your dashboard for time -- your way.
Battery included
This fancy add-on clock comes equipped with a built-in button battery, for a ready-to-go time-telling piece of decor.
Works for anywhere
Don't need an extra clock in your car? This sticker clock also works great for studies, work cubicles, and crowded spaces.
Long-lasting build
Clocks are timeless -- and ours is crafted from quality quartz and zinc for a dependable add-on solution. A bottom sticker makes installation effortless.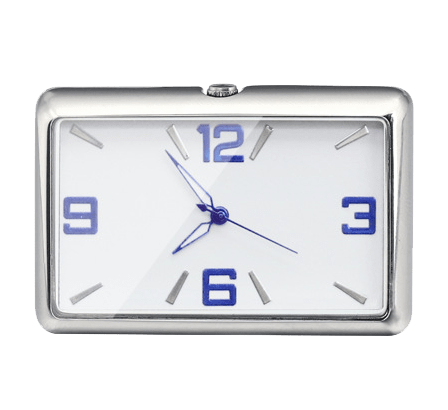 Time is on your side
Never lose track of the hour or minutes with this classic, luxe Mini Sticker Quartz Clock.
It turned out to be a lot harder than I thought to find a little clock this small that would fit on the dash of my husband's VW Baja Bug he refurbished. The original clock stopped working so he wanted a replacement. This clock fits just right on the dash of "the bug". My husband usually returns EVERYTHING I get him for a gift but he was pretty happy with this clock...go figure!?!? It's pretty small!!! We don't drive the car much at night so it didn't really matter much to us if it doesn't show up at night time really well. It does but it is "faint". I couldn't find any clocks this size that does a good job illuminating at night time.

Have had this clock on my bike for a couple months now. It works in intense heat and rain! After a pressure washing, I thought this clock was toast, but nope, it dried out and started ticking again. Just had to be reset. Again after getting caught in a torrential downpour, it got a little foggy, but was dry and ticking again within hours. It has withstood almost a thousand miles and a relocation (same adhesive) with no problems and the adhesive didn't leave a mark anywhere.

Bought this for my new Buick Encore, which replaced my larger Buick Envision that came equipped with a similar clock on the dashboard that was visible whether the car was turned on or off. I missed not being able to see the time when I first got in the car after shopping unless I turned the car on. This does the trick. Also not as distracting to see when I'm driving.

My digital clock died and I like to know the time so I found this little clock and purchased it. It's absolutely perfect.. small, very easy to read, and accurate. Just what I was looking for.

Cute little clock. Bought to replace the broken clock in the car. Fits perfectly over the old clock. Works, so far. Tiny bit bigger than a man's watch. Would buy again. Thanks!

I love that this fits perfectly where I need it in my vehicle. I love how sharp it looks. I think I'm going to really like it. Time will tell if it holds up in the heat and cold.

I wish the setting nob was easier to access once installed. It's nice looking and appears to be well made.

Just what I needed. Compact. My car didn't have an analog clock and I had days when I didn't want the radio on but wanted to see the time. Perfect.

It looks very nice on the dash. I find analog earlier to read than digital on my car

Difficult to read at night. Only glows for less than 2 min after being hit with a light source.
Guaranteed Safe Checkout