Mount-On Blind Spot Mirror
Regular price $0.00 $14.99
If you order within
Arrives by
Like an extra set of eyes
(For more safety)
Whether keeping an eye on your child in the backseat or watching out for blind spots as you're driving, set out on the road with greater peace of mind with our Mount-On Blind Spot Mirror.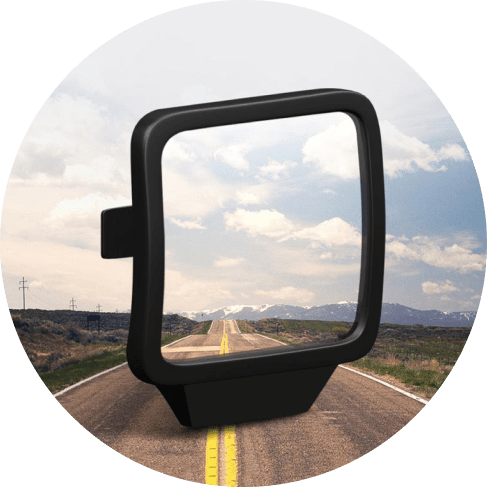 Eyes on safety
It's important
360-degree customization
Adjust the mirror any which way to get the perfect look.
Small but handy
Our mirror measures 2.4" x 2.6" (L x W) for a bit of help that isn't bulky or complicated.
Easy installation
Just stick our sticky-bottom mount anywhere, from the side of your headliner to atop your dashboard to get the views you need.
Great for better driving
Better judge your blind spots or keep a more mindful eye on backseat occupants with this helpful add-on.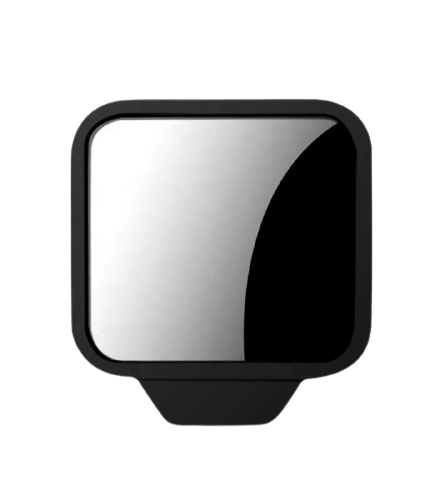 We can all use a helping hand
Or in this case, another pair of eyes. That's where this great Mount-On Blind Spot Mirror comes in.
Recently purchased a Jeep Gladiator after driving Chevy trucks for years. The mirrors on the Gladiator are pretty small and not very wide and I found that I had a huge blind spot. Found these here and they are perfect. Another review mentioned to make sure that when you install them to allow enough room so they don't hit the mirror frame, which was great advice. They adhered immediately, so make sure you go with the placement, there isn't a second chance. Once installed they work perfect when merging on to a 3 lane highway I can see all 3 lanes clearly. They come with good instructions for placement. I am happy with them and would definitely buy again if the need came up. They are well made and not "chintzy" at all!

I've got a van with no side windows and changing lanes and generally trying to see what was around me was a nightmare. I looked at the big extended side mirrors, or getting entirely new, bigger mirrors, but the reviews for these were so good and the price was so right, I went with these. And they are great, all of a sudden I can see! My anxiety about driving has improved/lessened after driving with these. I just wish one hadn't fallen off, I'm not sure how to stick it back on to prevent it from happening again.

It's easy to see both mirrors from the driver seat and they are adjustable. The biggest advantage for me is being able to shift lanes confidently without having to crane my neck and look over my shoulders. Perfect for those with neck pain. I just ordered my third set and have been using these particular mirrors for years. They are high-quality and the image is clear. They are easier to see than any other mirror I've used.

Terrific blind spot mirrors. I cannot believe the field of view I now have. These little mirrors take care of the wide blind spot we had in our Prius. We are now amidst a move up the West Coast through heavily trafficked areas and haven't had one issue with missing cars that sneak in alongside ours. We are thrilled with them. Plus, I love that they are adjustable for best views for each driver. They were easy to install, too.

Extremely pleased with this. Easily adjustable to guarantee coverage for ANY blind spot. And yes, they stay in place once you adjust them. Just don't go through a car wash!! I suspect they'd be knocked off for sure, I wouldn't risk it at all.

Have had several different blind spot mirrors. Most were junk. While a little pricy compared to others, you get what you pay for. These are excellent, so I bought a second set. Best on market and highly recommended.

Definitely better than those round mirrors. Doesn't give nearly as much of that "Fish eye" view as the round mirror did. Works great for the driver side....but for me, the passenger side is not that effective.

I got to replace a lens that came out in a car wash. The lens snapped back and worked.
Guaranteed Safe Checkout