Multifunctional Ice Scraper & Smoothing Tool
Regular price $0.00 $13.99
If you order within
Arrives by
Greater help for your car is here
If you're tired of spending a long time scraping snow off your car, you'll love this Multifunctional Ice Scraper & Smoothing Tool.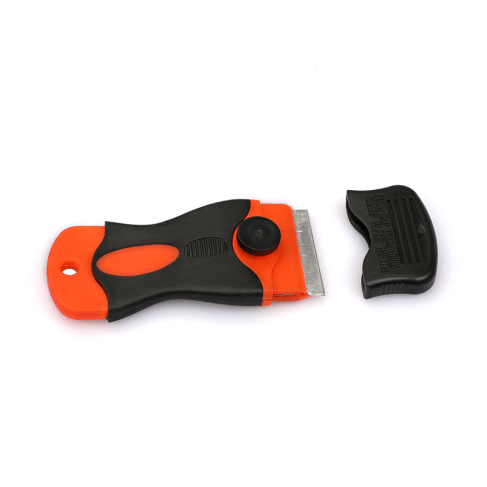 One sleek tool
So many talents
Snow + ice...gone
The thin metal blade will help scrape off snow and ice without scratching your glass or paint.
Sized for easy hold
Each Multifunctional Ice Scraper & Smoothing Tool we sell measures 4" x 1.8" (L x W).
Handy dandy wonder
Polypropylene plastic and TPE rubber grips ensure a comfortable, confident hold -- and a tool that will last.
Tint + wrap-jobs, improved
Hate those pesky bubbles and uneven corners when DIY tinting or paint-wrapping? This tool's sleek blade can also help smooth things out.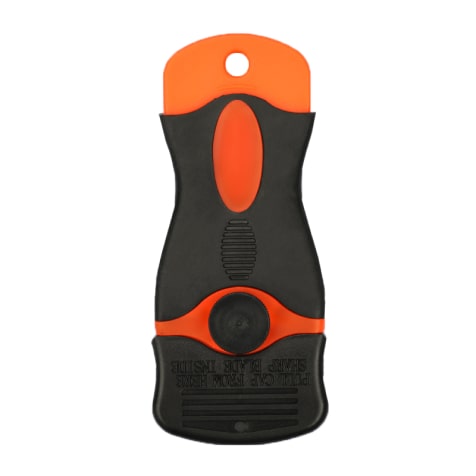 A must-have for any event
If you live in a region where it snows, you'll love this convenient pocket-sized tool that can also help with other auto work (and house work).
I only got it a couple of weeks ago, but I've already put it to use several times and it has met my expectations. I was eager to test it out on a very icy Michigan morning, it was easy to use and did a great job clearing out the ice. In minutes, all the windows were clear. I was pleased to see that it was small enough to fit in the glove compartment. Highly recommended!

So I bought this with the anticipation of upcoming ice weather but had not had a chance to use it (I live in San Antonio and hadn't had ice to scrape off). Well, I finally got ice on my car windows and got a chance to use it, finally!!! Took little effort to scrape all the ice off and it worked very quickly. My sister is planning to buy one for herself because it worked so well on her car too! Highly recommend this product.

So far I am very impressed with this scraper. We are mid-way through winter here in MN and it shows no signs of stopping or chipping. It has proved itself with ice, sleet, snow, and frost which it takes off in nice clean strokes. Handle is nice and comfortable no matter if you are wearing gloves or not.

Love this ice scraper! It is the best! My husband looked at it and thought I wasted my money on another useless scraper. He used it once on his windshield one icy morning and he was sold! He couldn't believe how great it worked. So now you have two very happy customers. My only regret is that it doesn't have a longer handle so I could use it on my SUV!

I don't understand why one ice scraper will work well and another doesn't. This one looks just like my other ones but it works much, much better. It takes the ice right off. Is it sharper? Harder? Magic? I don't get it but I like it.

It gets cold and icy where I live and I go through at least 2 ice scrapers a winter. I need a tough ice scraper that will do the job effectively with not a lot of strain on me. This scraper is a good product. We had one freezing rain that froze solid on the car windows. Got it off fast and easy with this product.

Great ice scraper. Used it a few times and it really tears the ice and melted/refrozen snow up. My teenage daughter still had a hard time scraping the window with it, but she can't scrape it at all with the other ice scrapers we have. I give it 5 stars.

This is awesome! Fall is here and I finally got to use it. I swear the ice just popped off my windshield just gesturing this in the general direction of it. Love it!

Used it for the first time this morning - I was in a hurry and didn't even wait for the windshield defroster. Windows were cleared in no time! Great product!

Compact little scraper. If you're looking for something with reach, this isn't it. If you're looking for something that will fit in the pocket behind the passenger seat, this is it.
Guaranteed Safe Checkout