Orb Bottle Air Freshener
Regular price $0.00 $18.99
If you order within
Arrives by
A touch of decor
For a fresher ride
Add some boho-chic feels to your drive with this beautifully-crafted Orb Bottle Air Freshener.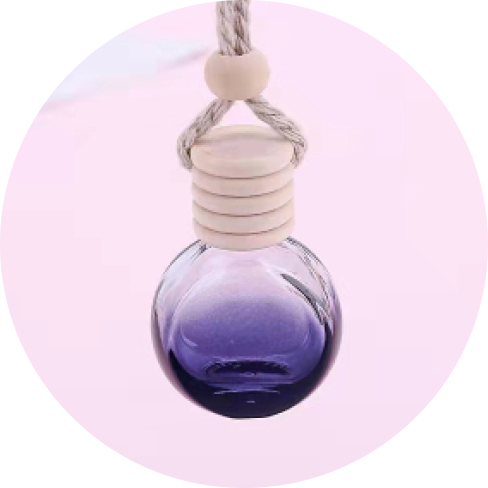 Breathe in
Breathe out
Quality craftsmanship
Purple glass and wood combine to provide a homey, eco feel. Depart from the sharp blocks and cold colors of traditional car air fresheners.
Hang from your rearview mirror
The corded string of the glass bottle allows you to customize your height and tie right from your interior car mirror for fragrance right in your face.
Your scent, your way
Our Orb Bottle Air Freshener comes empty (no fragrance) -- so you can fill it up with your favorite body spray or perfume to freshen up your car interior.
It's like a potion bottle
Our beautiful glass bottle brings a magical yet earth-chic feel to your ride while refreshing and wiping out harsh and unpleasant interior odors.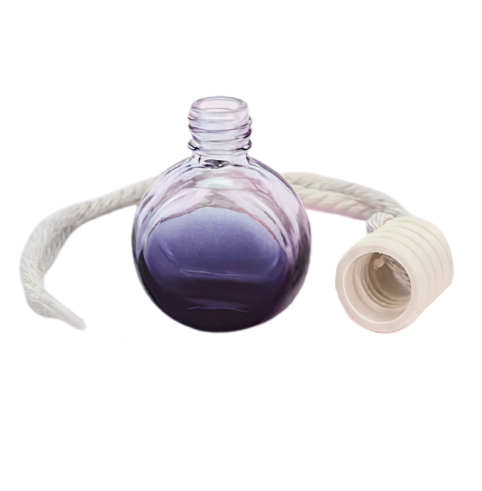 A car must-have
Everyone deserves driving (or riding) in a peaceful environment. So axe any foul smells with this Orb Bottle Air Freshener.
These are very nice bottles and are bigger than most & they do not leak! A bit of advice: Make your car diffusers with real essential oils - do not use fake fragrances that are harmful. A few drops of a true unadulterated essential oil is plenty and you'll feel the difference. Do a little research, you'll be glad you did.

Love these way more than regular air fresheners for cars!! I can add the scent that I like, change scents, or just use them for decoration. And they're reusable, which is also great!! You need to not screw the lid on too tightly after placing the oil though.

This was exactly what I was looking for! What a lucky find! I added some essential oil and carrier oil and a tad of food coloring for effect... It's hanging in my car and now all my friends want one! I'll keep buying more! ❤️

I like that they have an adjustable strap and a secure lid. No spills, not in the way when driving, and the total freedom in choosing the scent. Love it!

Everything came as described, good material. Easy to fill with fragrances and they came with rubber pieces to ensure no leaking until used

They are good size and so cute. They came very well packaged. I can't wait to use them. Definitely value for money.

You can put whatever scent you want in these. I use one in my car.

I find it a bit difficult to put the oils in, so I guess for me it would've been better if they came with fragrance already… otherwise it's great, good quality, reusable

The design is cute, but I wish the bottle was a bit bigger.
Guaranteed Safe Checkout