Pink Crystal Bear Air Freshener
Regular price $0.00 $18.99
If you order within
Arrives by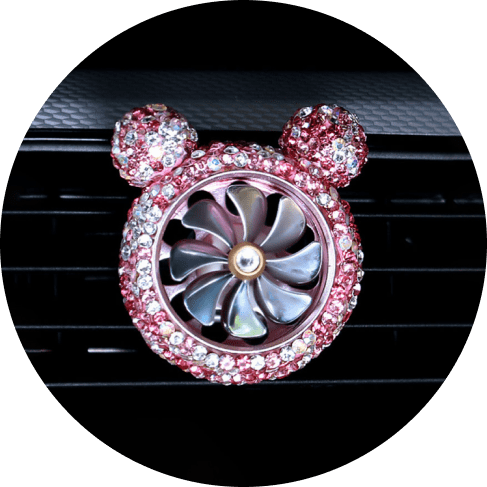 Glitz + glam in one
(Plus a burst of freshness)
Add girly charm and posh to your car interior (all while freshening up the air) with this must-have Pink Crystal Bear Air Freshener.
A girl's gotta have it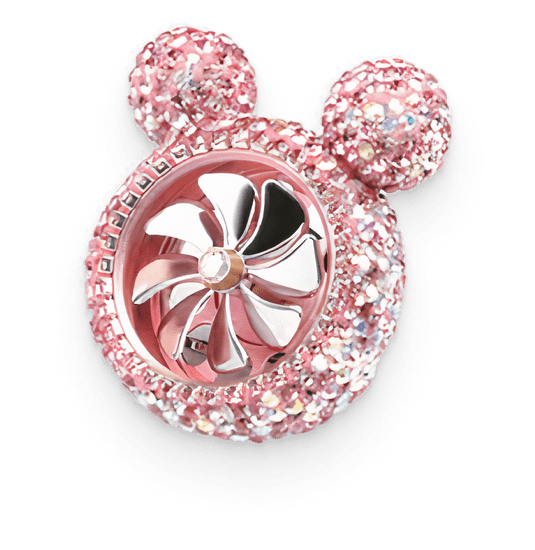 Exquisite design
Adorned by sparkly white and pink jewels, this freshener also features an internal fan that will spin once you turn your A/C on.
Clip it on and turn it on
An easy-to-operate claw clip allows you to stick straight into any air vent in your car for sturdy hold.
Easy to set up
Your purchase comes with one small fragrance tablet that you must place inside where the fan blade is. Simply open the bear up, unscrew the fan, put the tablet in, and place everything back in order.
Both my daughter and I are fans of this air freshener! It's just so cute, adorable!! The crystals also glisten very nicely in the sun, it lifts up my mood in a sec! Also want to highlight the scent, it's not too strong that it's getting obnoxious, but it's strong enough to freshen the air in the whole car. It smells great, kind of a sweet scent but I can't quite place it. Amazing product!

Got it as a present for my girlfriend for her first car, she loved it 😇 She says it's very cute and I can't agree more haha. It also smells pretty nice. It's been only a week but we can see that the quality is great, the smell doesn't wear off or anything

Lovely accessory and great air freshener. I really like the mechanism behind it, how it spins and distributes the smell everywhere. Easy to install, stays in place strong. Very good purchase

Oh wow!! It's not only a veeeery good air freshener, but also a lovely decor item! It's all so glazy and sparkly, a perfect fit for a girly car 😁😉

I love the way it sparkles in the sun and it gives my car a nice touch. It is a great size, not small at all. And now I'm ordering another pair lol.

This looks so adorable and sassy in my car! Love it!

Just love how cute these are! So Blingy!

It's very well-made, all the jewels are sparkly and well-attached. The only thing I don't really like is the color, too girly in my opinion… but if you don't mind pink, I think it would be a good purchase overall.
Guaranteed Safe Checkout