Portable Reindeer Humidifier Stick
Regular price $0.00 $28.99
If you order within
Arrives by
Introducing: a cute way to hit refresh on your space
Mist away the stuffiness of car interiors or the uninspiring energy of your cubicle space with the H2O-powered bliss of our lovely Portable Reindeer Humidifier Stick. All you need is some water in a bottle or mug to activate this refreshing magic.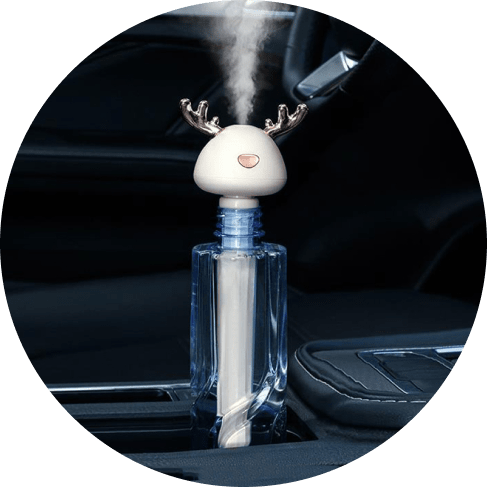 The atmosphere you crave
Made possible with incredible ease
Two modes for two types of cool
This cute reindeer humidifier runs on either a continuous or intermittent misting mode, for whichever suits your space and mood.
Hours of moisture
Renew your breathing space with the six to eight hours of performance of this clever bird. Thirty-five mL of mist sprouts from the bird's top per hour for comfort and ambience.
USB-charged for modern functionality
Each Portable Reindeer Humidifier Stick comes with a USB charging cable that makes it easy to plug in and power up on power banks or outlet plugs or laptops.
It doesn't take a lot
Unlike some hefty and boxy (read: expensive and heavy) humidifiers, this slim and small stick is enough just for you -- for something that works yet isn't too overwhelming.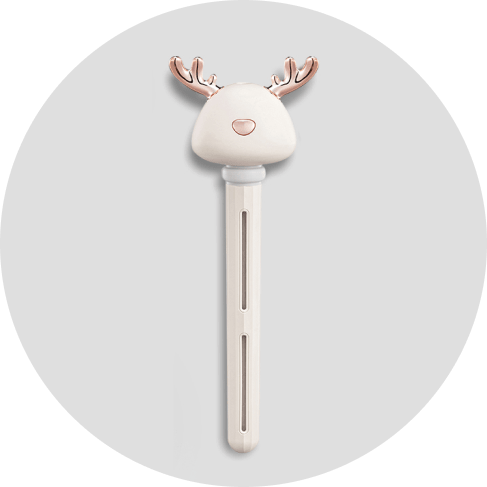 A great, warming gift
From congratulating someone on a new home to a new apartment (or just an office holiday gift exchange), this Portable Reindeer Humidifier Stick is a thoughtful, space-boosting accessory anyone will love.
A very nice and elegant humidifier. It works perfectly. It is plastic (tough), colored white. The horns and nose are metallic in color. Comes with a manual, a cable to be able to charge. Add that the power button is the nose.

Very fast and perfect delivery. It doesn't only look very cute, it gives a very nice mist. Easy to controle using the setting button for the time.

Amazing, my first humidifier, and I like it so much! It's very good and makes enough mist for the car.

It was hard to find the bottle it fits. Anyway, good one.

It's very cute, the little metal parts especially))

Very beautiful and working perfectly!
Guaranteed Safe Checkout