Rainproof Car Side-Mirror Stickers
Regular price $0.00 $12.99
If you order within
Arrives by
Clearer visibility
Increases safety
While our windshields have wiper blades, our side mirrors do not (what's up with that?). And sometimes, when it rains, you may find your side mirrors to be kind of blurry. Our Rainproof Car Side-Mirror Stickers are a great add-on that helps repel water for better driving on wet days.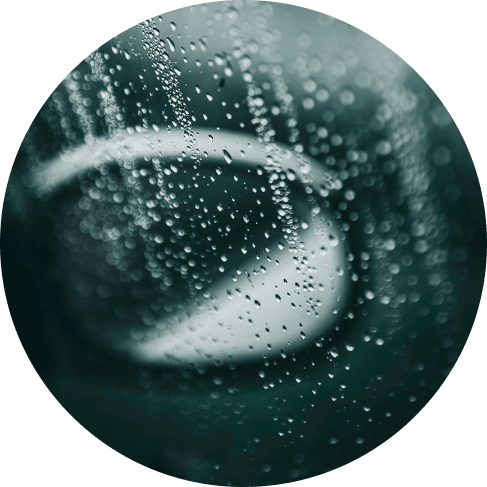 Stick on
Leave on
Greater convenience behind the wheel
Whether it's a soaking-wet rainy day or an early start in the morning cold, fight off rain and condensation alike with these clever stickers.
Three-layer design
Our Rainproof Car Side-Mirror Stickers feature three layers of protection: a protective membrane, PET hardening treatment, and micro-nano coating.
Adjustable to any vehicle
From sedan to truck or SUV, each sheet of our Rainproof Car Side-Mirror Stickers measures 3.9" x 5.9" (L x W) for ample coverage. You get two stickers per order (for both side mirrors).
A two-step process
Your purchase includes clean and dry wipes to use to smooth out your mirrors. A razor blade and smoothing tool are included too to help cut the sticker material to fit and adhere to your mirrors.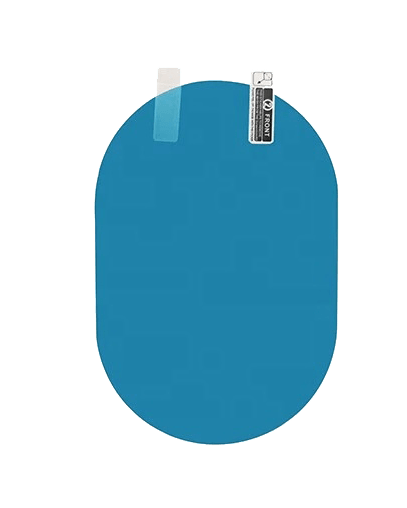 No glare, no burn
These Rainproof Car Side-Mirror Stickers stand up on non-rainy days and will not attract added sun glare or burn under sunlight.
Was looking for something like this for ages and finally found these mirror stickers! The material is thick and easy to install. They do their job really well! Today I tested them in a heavy resin, and the water does slide off the film and keeps the mirror clear. It helps a lot, and now I feel safer and more confident on the road.

I like how it's compatible with any car! My wife and I ordered 2 sets for both of our cars, and they all work great. Easy to install, just like a screen protector to a phone (so watch out for air bubbles). The stickers soften the glare and protect the mirrors against water, very helpful for driving, would 💯recommend.

I really loved this product a lot. I definitely would recommend buying these because it makes the mirror much clearer at night when it's raining.

I drive a fiat and many suv headlights blast into my rear view mirror with blinding light. This helped decrease the glare.

I got it installed even in a not-so-ideal environment (outdoor). And it is quite effective against mist.

They work great. They are a hell of a lot better than I imagined. Thank you so much.

It is a great help with the night glare, rain etc. Great price also!

Great item, very helpful when it rains!!!

Really great product. Water runs right off and stays clear. The only bad thing I can say is they scratch up pretty easily, and I wouldn't recommend the installation material that came with it. I'd buy a separate kit and use that instead, but overall a great product!

The rear view mirror film is not dark enough but is much better than a bright glaring mirror. The film is not obtrusive during day or night use, visibility is still good.
Guaranteed Safe Checkout