Rechargeable Eye Massager
Regular price $0.00 $18.49
If you order within
Arrives by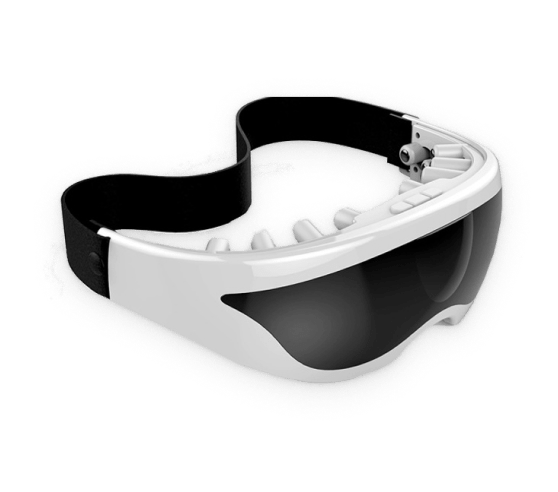 Futuristic design meets must-have comfort
Relax those peepers, finally
Strained eyes got you bothered? We all spend hours in front of devices for work or entertainment...and it can take a toll on the eyes over time. So fight eye dryness and fatigue today with the soothing, massaging wonder of this Rechargeable Eye Massager.
A must-have relaxation device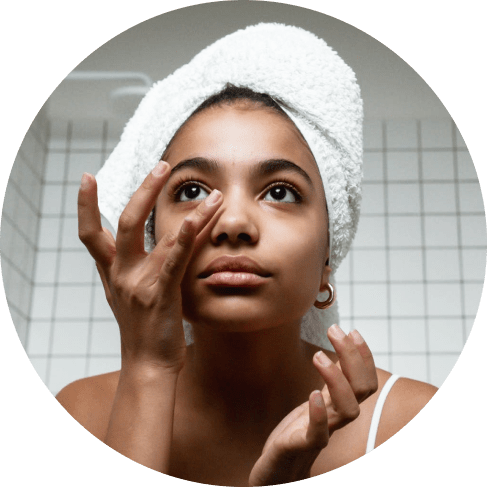 Nine massage modes. 22 massage nodes.
Select from nine levels of intensity while allowing the soft silicone massage heads throughout really knead pressure points for a deep refresh.
Adjustable, non-obstructive design
An adjustable buckle strap allows wearers of all sizes to enjoy the massager while the around-the-eyes design of the nodes ensures you can still see if you open your eyes during use.
Battery not included
While a USB charging cord is included, the three AAA batteries required for use are not.
My wife has idiopathic eye muscle spasms and has to take quarterly botox injections around the eyes to provide some relief. Even with the shots, she has difficulty keeping her eyes open without straining. This gets worse towards the end of the injection cycle. She has tried accupuncture and has had surgery on the eye lid muscles so all in all, over the last 5 years, this has been a pretty big deal. She tells me that the heat and massage from this mask finally has given her some relief from the discomfort she has been dealing with. In my book that's money well spent.

Randomly passed by this around Mother's Day and my mom was complaining about her eyes hurting and I didn't know what to get her, so I ended up getting this. Surprisingly this ended up way better than we expected. It's even helped me with migraines at times and helps with sleep. So comfy. Really great invention. Never thought this would be so useful. Wish battery life was a bit longer but it's cool

This is a MUST HAVE for me. From someone who suffers from headaches and migraines, this helps so much. The tight air pressure compressions and massage hits the perfect spots. I love the heat aspect of it so much. I use it also simply for pure relaxation. Helps me fall asleep as well. Love love love it!

I really like this eye massager. Very relaxing when you combine with some nice soothing music. I find myself hitting the start button after it ends. I'm not sure it is helping with my dry eyes, but it is nice.

I sent this as a birthday gift for my mom who has been experiencing horrible sinus headaches, and she called me up after her first week of using it so grateful for how much this helps her relieve that tension. 5/5 stars

Was a gift for my husband who has embraced using it to reduce pressure, tension, and aches of the head and neck. It is relaxing and therapeutic. Excellent!

This product really helped my dry eyes. The only annoying thing is the noise but its worth it...

This is a great product and performs just as described. It is relaxing to my eyes and temples. Would prefer it having a temperature control.

My mother loves this. I bought this for my Mother who suffers from dry eye and she says it hell with her pain and helps her relax.

Great for relaxing. Helps with headaches or just tired eyes. Can be a bit loud for some. Otherwise, worth it.

I really didn't know what to expect. I'd read reviews and heard good things. Couldn't be happier

I love it. It helps my headaches. Very relaxing. It is so relaxing I have fallen asleep using it.

It does make my tired eye feel better. Definitely helps.

Super relaxing. I just wish it massaged a little harder.
Guaranteed Safe Checkout